Anticipation High for the World Boxing Tour Golden Belt Series set to Take Place 31 January to 11 February 2023 in Marrakech, Morocco
December 22nd, 2022 / World Boxing Tour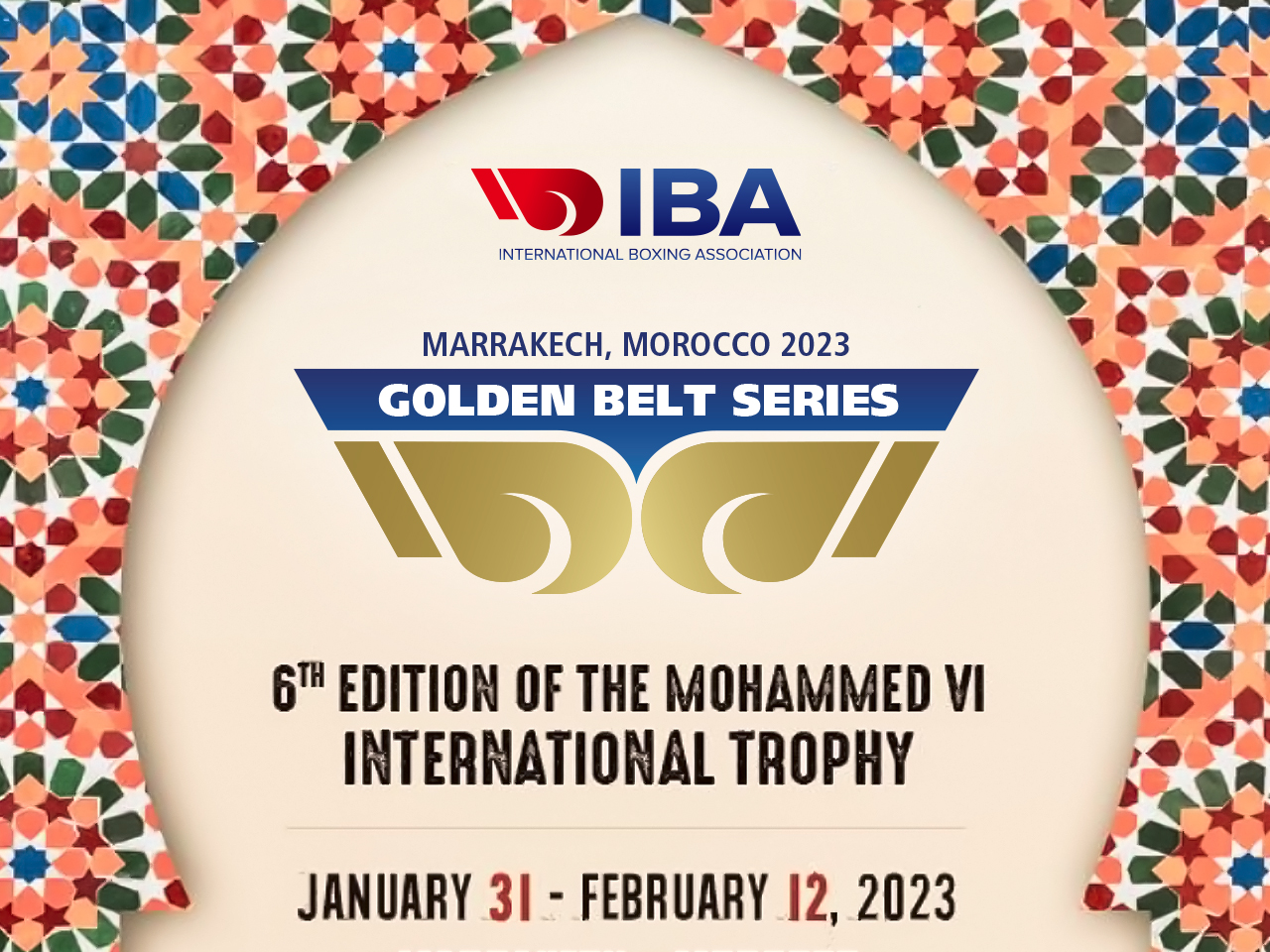 After two successful events in Slovenia and Mexico in 2022, IBA launches the World Boxing Tour Golden Belt Series tournament in Morocco taking place in Marrakech from 31 January to 11 February 2023.
Registration for participants is well underway with boxers from 33 countries already confirmed as follows: Morocco, Spain, Algeria, Russia, Indonesia, Kazakhstan, Cuba, Mozambique, Chinese Taipei, and many other countries will come to fight for medals and ranking points. The total number of registered main boxers are 245 with 84 reserve boxers with the tournament featuring thirteen men and thirteen women elite weight categories.
"The Royal Moroccan Boxing Federation is pleased to announce the hosting of the 6th Edition of the Mohammed VI International Boxing Trophy in Marrakech. This edition has the particularity of taking a new form by integrating it into the World Boxing Tour Golden Belt Series. We are very proud to have received the approval of the International Boxing Association to organize this prestigious event.
I remain convinced that the passion and dynamism that drive us all can only be a vector for the success of this international competition celebrating the Noble Art and the influence of Moroccan boxing at the global level.
I take this opportunity to present my warm thanks to the representatives' authorities of Marrakech City, the Ministry of National Education, Preschool and Sports and the Moroccan National Olympic Committee, for their material and moral support", Mr. Abdeljaouad Belhaj, President of the Royal Moroccan Boxing Federation said.
The tournament in Marrakech will become the third event of the World Boxing Tour, the brand-new competition launched by IBA. The World Boxing Tour (WBT) consists of a series of events that are classified into four categories: the Diamond Belt, Golden Belt, Silver Belt and Bronze Belt tournaments. The WBT tournaments will contribute to the new IBA ranking system, which will allow boxers to collect valuable points in each tournament. These points will help define not only the most successful boxers at the end of the year, but also the most successful National Federations, having generated the highest results throughout the season.