#AIBAFamily campaign brings boxing world together for Tokyo 2020 Olympic Cycle
April 25th, 2017 / IBA
As AIBA continues to galvanise boxing around the globe, the #AIBAFamily campaign launches this week to bring together its 201 member National Federations and all those who represent boxing into a new era of unity, consolidating everything that it has achieved in the sport over the past 70 years.
AIBA's work to maintain boxing's unique global appeal and create an increasing number of career paths for its athletes, coaches, officials and staff, has seen the organisation introduce a series of important reforms over recent years. In 2010, AIBA adopted the Ten-Points Must scoring system, a move that received wide approval and put AOB tournaments in line with other World Boxing competitions. In 2013, the decision was taken to remove headguards for the Men's World Championships in Almaty, precipitating the same change for Olympic competition. Three years later, Rio 2016 became the first Olympic Games in which men competed without headgear for more than 30 years, while women's boxing enjoyed more coverage than ever before. Now, the AIBA Family campaign launches to help bring all 201 NFs, their boxers, coaches and officials towards Tokyo 2020 with a shared commitment to the sport, its laws and its Code of Ethics.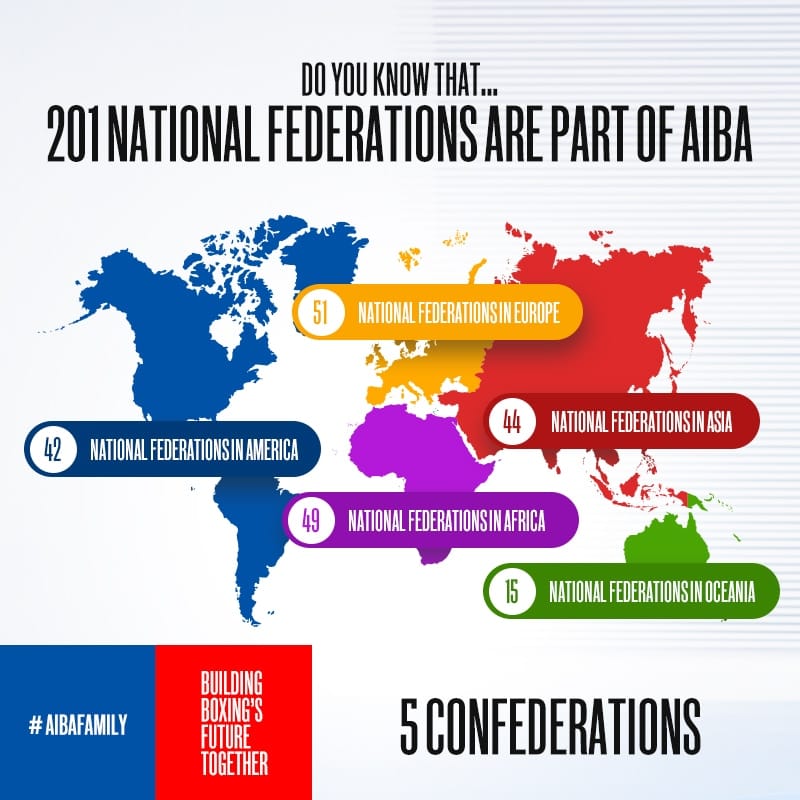 "Such important reforms as we have seen require broad communication and the re-education of all the stakeholders that comprise the AIBA Family, to make sure that the reasons behind the changes, as much as the changes themselves, are widely known and fully understood. After Rio 2016, as we embarked on the new Olympic cycle to Tokyo 2020, AIBA committed to reforming aspects of the Technical and Competition Rules, as well as reinforcing the Code of Ethics and behavioural expectations of all those who represent boxing, as we seek to continue spreading the sport's positive values," said AIBA President Dr Ching-Kuo Wu.
The campaign includes far-reaching educational programmes directed at all levels of the sport from the new GlovesUp entry-level module up to 3-Star R&Js and Coaches, with emphasis on ethics and behaviour as well as taking a look back at the legends past and present that have been a central part of the AIBA story.
While uniting AIBA's members and embracing the progress of those athletes who have left an indelible mark on the AOB, WSB and APB competitions over the years, the #AIBAFamily campaign ensures that it continues to be the only organisation that provides its boxers, coaches, R&Js and technical staff with tangible support and education throughout the development of their careers.
Follow the #AIBAFamily campaign on our social media channels:
https://www.facebook.com/AIBA.Boxing/?fref=ts
https://twitter.com/AIBA_Boxing
https://www.instagram.com/aiba_official/
http://www.dailymotion.com/aiba