AIBA WCHs: Quotes of the day 1
October 26th, 2021 / IBA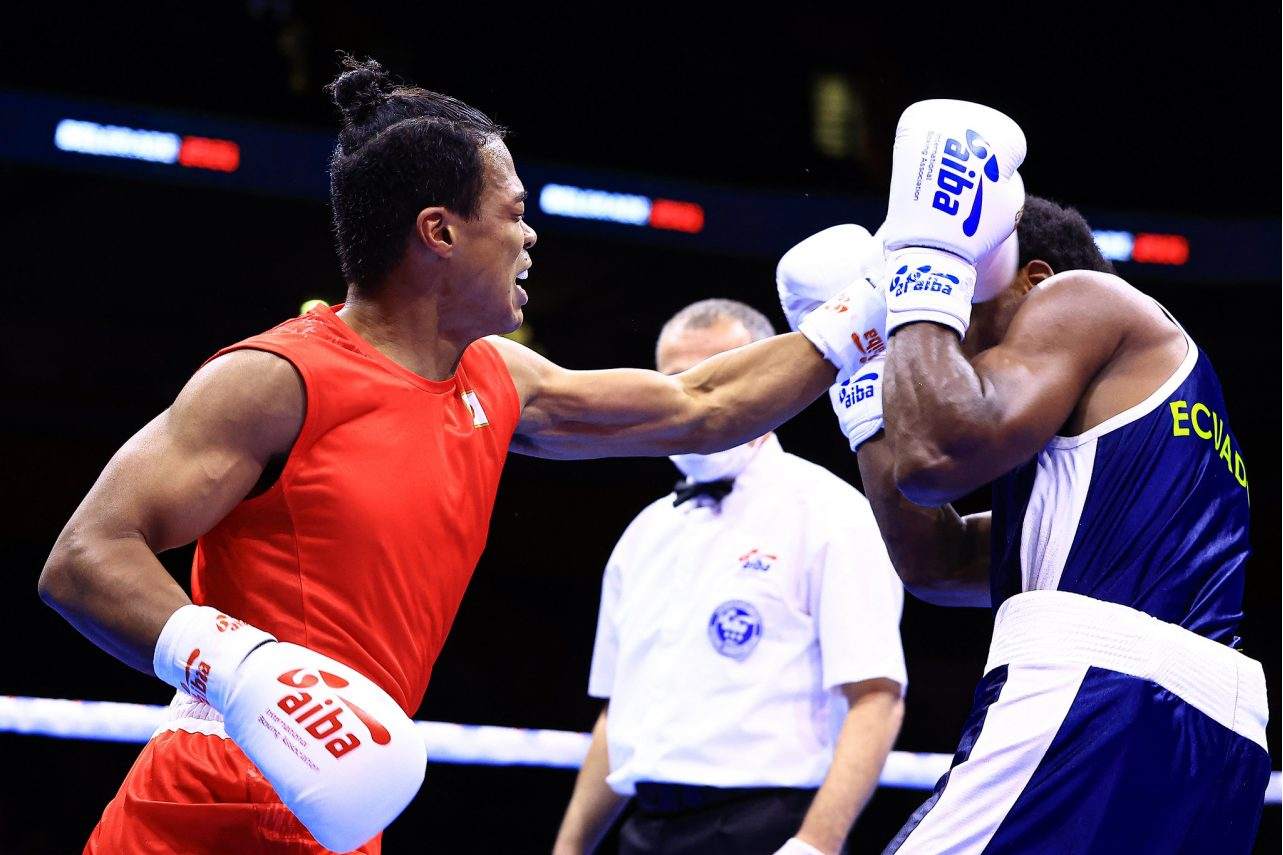 After the impressive Day 1 at the AIBA World Boxing Championships in Belgrade, the participants shared their emotions.
Jahmal HARVEY (USA) started his campaign in 57kg with the win over Vasile Usturoi (BEL) 4:1. 
I feel great, I feel like I would have won the first round too, but I tripped over his foot. I love the support from my teammates because we all push each other to be even better, and with their support I feel like I'm going to win it all.

Jahmal HARVEY (USA)
Tso SING YU (HKG) lost to Luiz Chalot Do Nacsimento (BRA) in 57kg.
I enjoyed this bout so much. Even though I've lost, I am happy because I am aware that I did my best. It is a fantastic feeling to enter the ring, both during the training and the actual match, with a thought that you are representing your country on the huge competition like this one. Box is a gentlemen's sport, and it requires extremely good coordination and technique, and I've become a boxer because of these things. There were great shots on the both sides that were energy – consuming, and I am looking forward to the upcoming tournaments.

Tso SING YU (HKG)
Osvel CABALLERO GARCIA (CUB) celebrated a victory against Umid Rustamov (AZE)
I am very proud of the outcome of this bout. The opponent managed to give a great fight, and this is a significant preparation for the upcoming tournaments. I felt special after the match. I expect the rest of the competition to be exciting and unexpecting until the end, and I hope to win nothing less than the gold medal. 

Osvel CABALLERO GARCIA (CUB)
Akash (IND) eliminated Adem Furkan Avci (TUR) in 67kg
I am excited about my victory. Boxing is my life, my world. I am very proud to represent India in this way, it's such an honor. Last few minutes were really tough for me, we both almost won but I worked it out.

Akash (IND)
Rashield WILLIAMS (BAH) lost to Lasha Guruli (GEO) in 67 kg
After a great match with a significantly taller and more difficult opponent, I feel proud of myself. It is amazing feeling to represent your country at the World Championships, and I will continue to work hard and push the limits. For me, boxing is everything, boxing is my life and I am very passionate about it. Before every bout, when I am about to enter the ring, I just pray to the Lord.

Rashield WILLIAMS (BAH)
Martin SKOGHEIM (NOR) won Vensan Kirkorov (BUL) in 67kg category
I feel like it was a good fiight, clean fight, and that's what I came for today. Actually, it's my birthday today, so this win was all I wished for, and I'm very happy now. When I was in the ring, I felt inspired and confident, and it really helped me get through it. I feel like this Championships is going to go very good, and I'm very confident I'll do well.

Martin SKOGHEIM (NOR)
Wanderson DE OLIVIERA (BRA) finished his fight with Atichai Phoemsap (TBF) by RSC in the 3rd round in 67kg
My first match at this Championships was great. I am grateful for the support of my coach which made me more brave and ready for the fight. I am very proud for being given the opportunity to represent my country. I would like to inspire more people from Brazil to engage in boxing and discover its beauty.

Wanderson DE OLIVIERA (BRA)
Asadkhuja MUYDINKHUJAEV (UZB) eliminated Eugene McKeever (IRL) in 67kg
I was little bit nervous because it was the first fight. Now I'm all right. The most difficult part was the first round, but after that it became easier. Everyone were happy when we got into this Championships.

Asadkhuja MUYDINKHUJAEV (UZB)
Sewon OKAZAWA (JPN) beat Miguel Ferrin (ECU) in 67kg
I fell great, it was tough fight, and I gave my best. My opponent had strong punch, and after some time I outstand it. It was hard, but at the end I won.

Sewon OKAZAWA (JPN)
Yilmar GONZALEZ LANDAZURI (COL) celebrated a victory over Giorgos Stavrou (CYP)
Well I was well prepared for this fight and the results have already came out, and we are victorius.

Yilmar GONZALEZ LANDAZURI (COL)