AFBC Elective Congress to take place in Algiers on July 16 
July 8th, 2022 / AFBC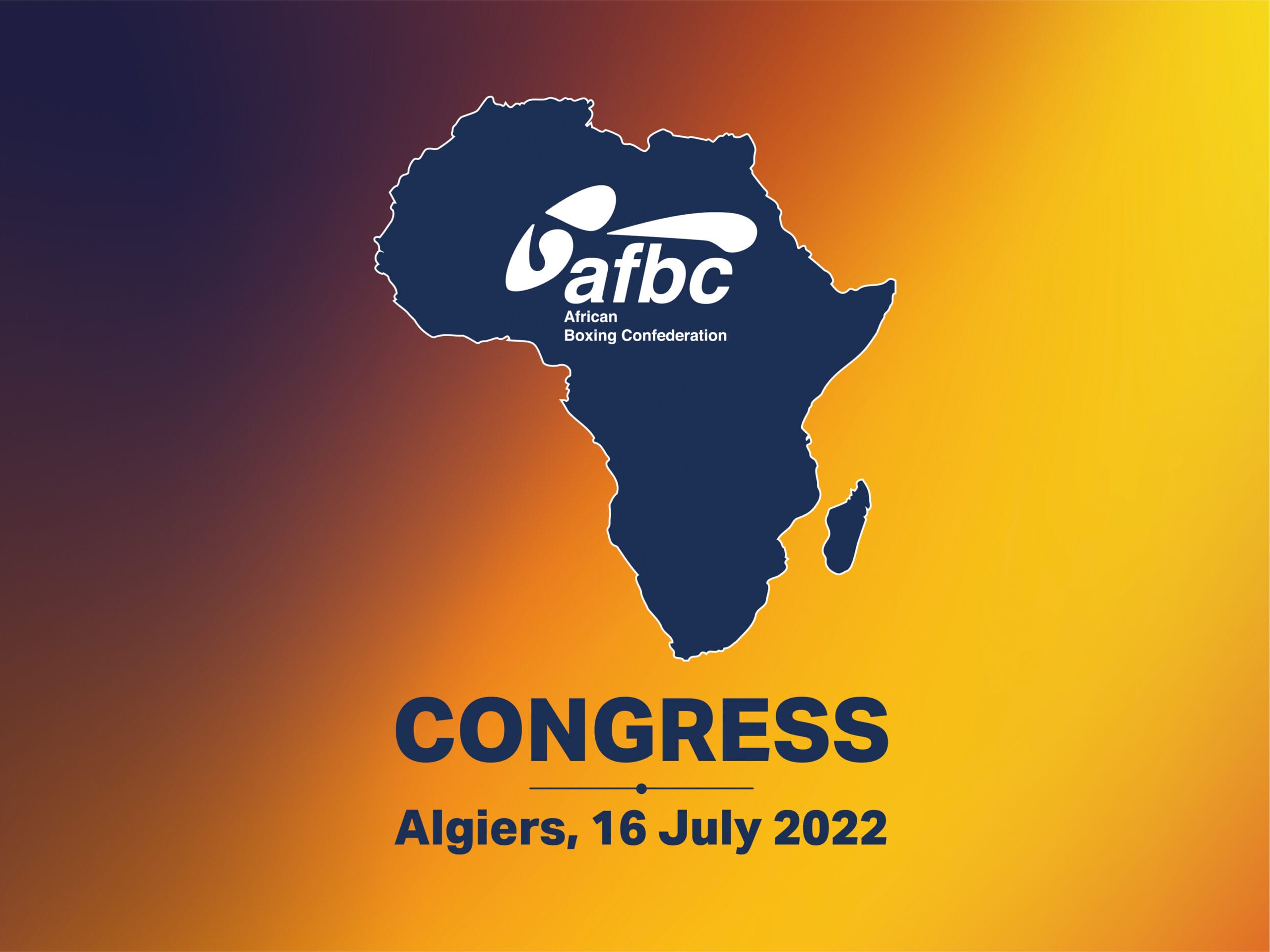 Algeria's capital will host African Boxing Confederation (AFBC) elective Congress on July 16th. In total, 47 out of 50 NFs are eligible to vote for a new President and Board of Directors. 
There are four candidates for the Presidential position (in alphabetic order): 
Eyassu Wossen BERHAUN (ETH)
Ferhat Abdelnour FAZIL (ALG)
Bertrand MENDOUGA (CAM)
Moses MUHANGI (UGA)
The candidates have gone through vetting checks by the BIIU Interim Nomination Unit. 
According to the recent Ethics Committee decision, Mr. Muhangi was given a warning for his first breach during the election campaign, however, he is still eligible to take part in the elections.  
Nine candidates are to stand for the position of the Board of Directors members: 
Issoufou ABDOU MALLAM (NGR)
Alpha Amadou BALDE (GUI)
Anta GUEYE (SEN)
Nabil HILMI (MAR)
Eric NDAYISHIMIYE (BUR)
Siyabulela Cecil NKWALO (RSA)
Irene NTELAMO (BOT)
Azamia OMO-AGEGE (NIG)
Zoubida WISSAM (MAR)
The list of candidates may be amended or completed at a later stage once the Interim Nomination Unit and the IBA Ethics Committee will have conducted additional verifications with respect to certain candidates, or if ineligible candidates appeal the decision of ineligibility.  
1. Opening of the AFBC Extraordinary Election Congress Meeting, welcoming words
2. Elections of the AFBC President
3. Elections of the AFBC Board of Directors
4. Amendments to the AFBC Constitution of May 12, 2022
5. Closing speech of newly elected AFBC President