23 champions celebrated their medals and money prizes at the 66th Bocskai Memorial Tournament
February 12th, 2022 / IBA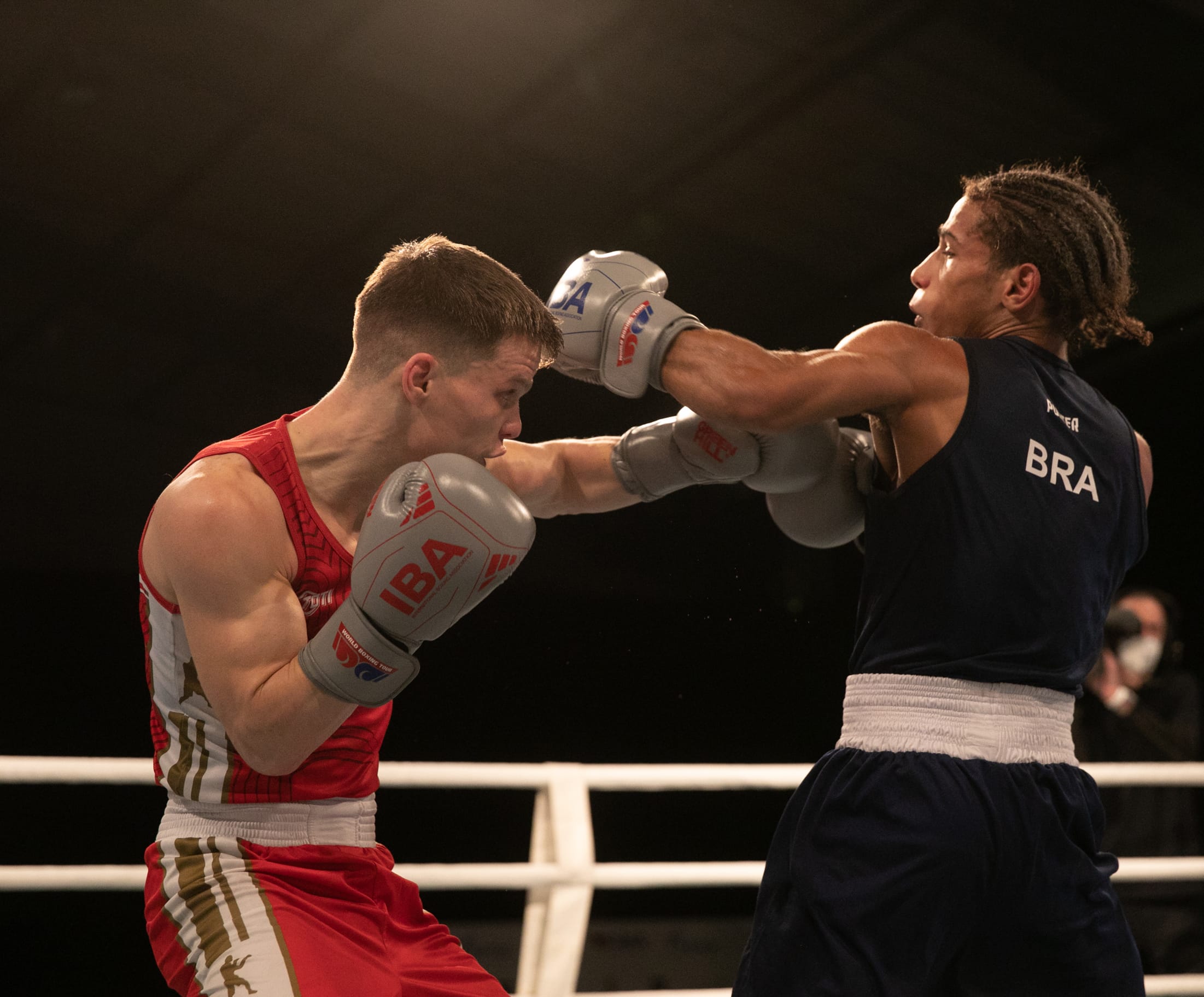 Final bouts were held in the last fifth competition day at the 66th Bocskai Memorial Tournament in Debrecen, Hungary. 
Brazil, Ukraine, Hungary, Slovakia and Belarus earned the titles of the men's weight categories. Brazil was the best female team in Debrecen with 4 gold medals and their male boxers earned five gold medals. Women boxers from Turkey, Serbia, Ukraine, Poland, England and Hungary also became champions of the tournament. Yuriy Zakharieiev from Ukraine was awarded as the Best Boxer in the final competition day.
The Bocskai Memorial Tournament is one of the oldest European international competitions after the Strandja Memorial Tournament and the new 66th edition was a great success where athletes showed a high level of boxing.
Austria, Belarus, Belgium, Brazil, Croatia, Czech Republic, England, Hungary, Montenegro, Mozambique, Poland, Serbia, Slovakia, Turkey, Ukraine and Wales were participating in the 66th edition of the Bocskai Memorial Tournament.
The list of the winners at the Bocskai Memorial Tournament
Women
48kg: Snezana Siljkovic, Serbia

50kg: Yaroslava Marynchuk, Ukraine

52kg: Nina Radovanovic, Serbia

54kg: Wiktoria Rogalinska, Poland

57kg: Jucielen Romeu, Brazil

60kg: Shona Whitwell, England

63kg: Beatriz Ferreira, Brazil

66kg: Beatriz Soares, Brazil

70kg: Barbara Santos, Brazil

75kg: Kerry Davis, England

81kg: Timea Nagy, Hungary

+81kg: Sennur Demir, Turkey
Men
51kg: Attila Bernath, Hungary

54kg: Ronald Andrade Ribeiro, Brazil

57kg: Maksim Pankou, Belarus

60kg: Viliam Tanko, Slovakia

63.5kg: Oleksandr Melenyuk, Ukraine

71kg: Yuriy Zakharieiev, Ukraine

75kg: Wanderley Pereira, Brazil

80kg: Isaias Ribeiro Filho, Brazil

86kg: Keno Machado, Brazil

92kg: Arkadiy Kartsan, Ukraine

+92kg: Abner Teixeira Junior, Brazil