Youth World Championship memories – Chinese Light Flyweight Bin Lv
November 3rd, 2016 / IBA
At the 2012 AIBA Youth World Championships in the Armenian capital of Yerevan, the Chinese team saw a new star emerge in the form of Light Flyweight (49kg) Bin Lv. The southpaw's quick hands and closed style helped Lv storm into the finals and secure a first youth world title, which in turn became the launch-pad for an APB World Title for China's number one in 2015.
What are your abiding memories of the Youth World Boxing Championships?
I'll never forget the moment when I was standing on the podium as my national flag was being raised. I remember my chest was filled with emotion and excitement.
How did that competition help your career?
The World Youth Championships really made an impression on me because it was my debut on the world stage. After winning that medal, people started to know my name and to talk about me. It was where my boxing career began.
What advice do you have for those boxers coming to this year's competition?
Boxing is a sport for the brave and the wise. The boxers have to be calm and intelligent, facing their opponent with a variety of tactics and skills. To me, It is the old Chinese strengths of wisdom, quickness, flexibility and agility.
You set a strong example to young boxers, but who was your idol as a Youth?
My role model has always been the Ukrainian boxer Vasyl Lomachenko.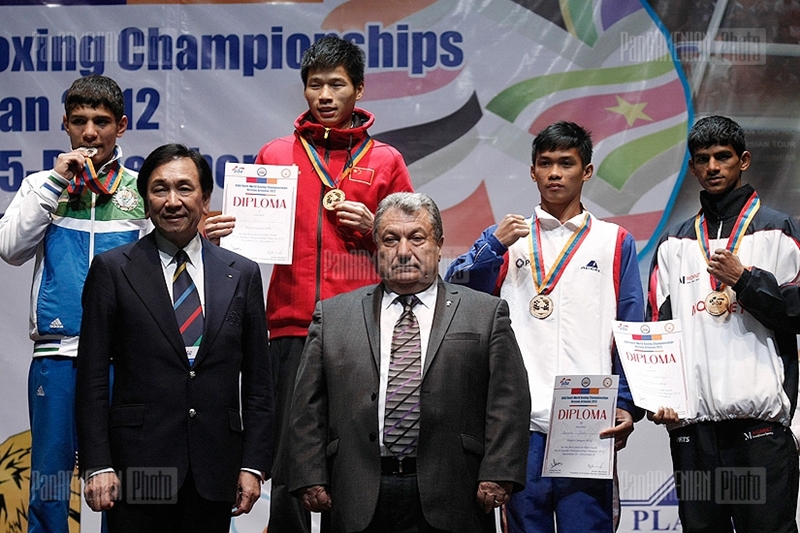 Bin LV in 2012