Yerevan is ready to welcome rising stars of IBA at the Junior World Boxing Championships
November 21st, 2023 / Junior World Championships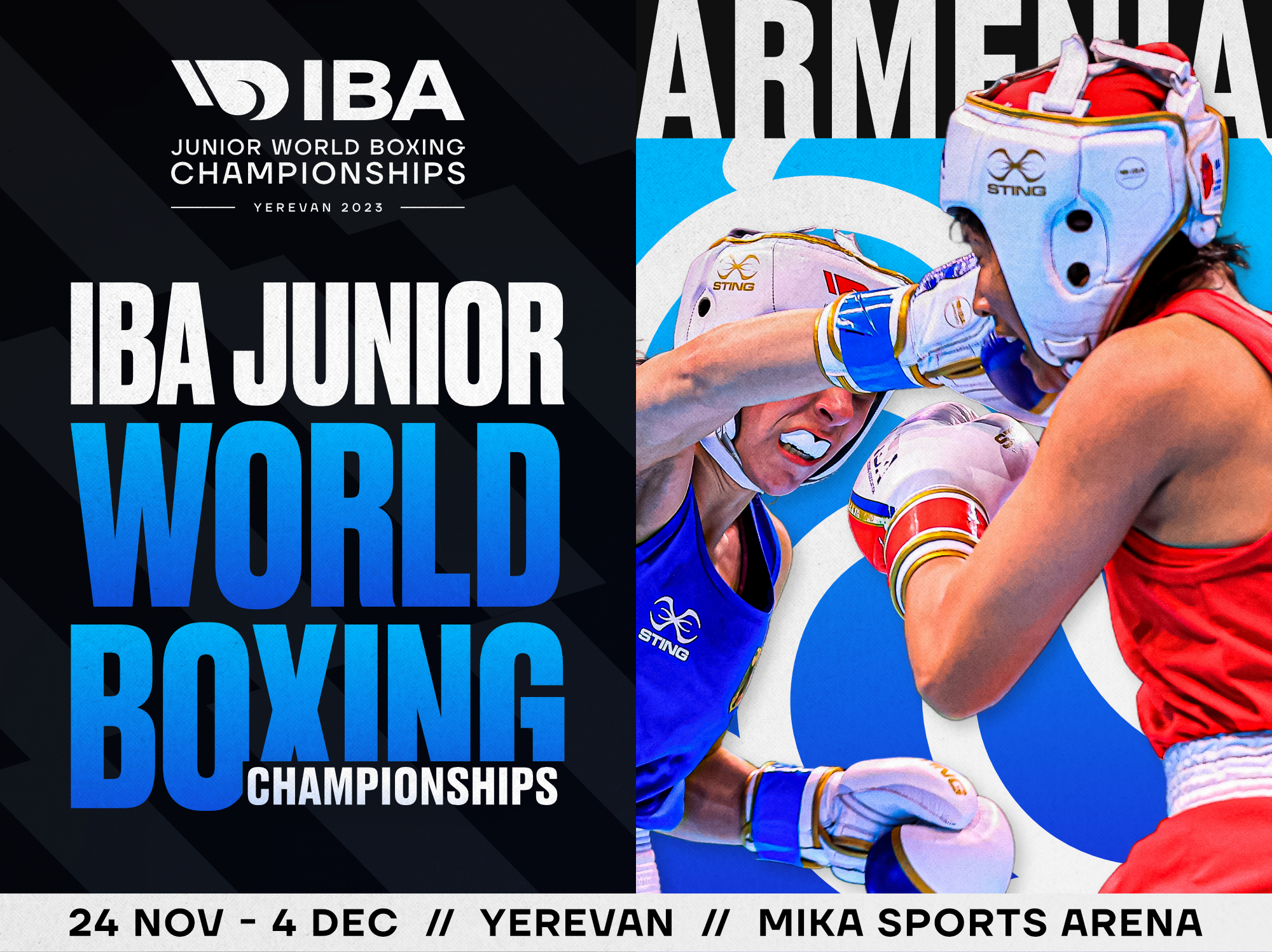 The IBA Junior World Boxing Championships is set to make a grand return to the international boxing scene in Yerevan, Armenia. Scheduled from 23 November to 4 December at the MIKA Sport Arena, this event marks a significant milestone in junior boxing, hosting 448 young talents from 58 nations across 26 weight categories.
IBA President, Umar Kremlev, expressed his enthusiasm for the event, saying, 'Yerevan is on the brink of hosting a monumental event in junior boxing. The IBA Junior World Boxing Championships represent more than just a competition; it is a celebration of young talent and the future of our sport. With Yerevan's proven track record in organizing significant events and the remarkable participation of athletes from 58 countries, we are set to witness an extraordinary display of skill, determination, and sportsmanship. This event is a testament to the power of boxing in uniting and inspiring juniors across the globe, marking a new chapter in the journey of these aspiring champions.'
The official draw is scheduled on 23 November along with the opening ceremony, competitions up to quarter finals will be held between 24-30 November. Semi-finals will take place on 2 December, and finals are set for 3-4 December.
The championships promises to be a showcase of budding talent and a testament to the growing popularity and importance of junior boxing on the global stage.