World and Olympic champion Zou Shiming keeps developing boxing outside the ring
April 25th, 2023 / IBA President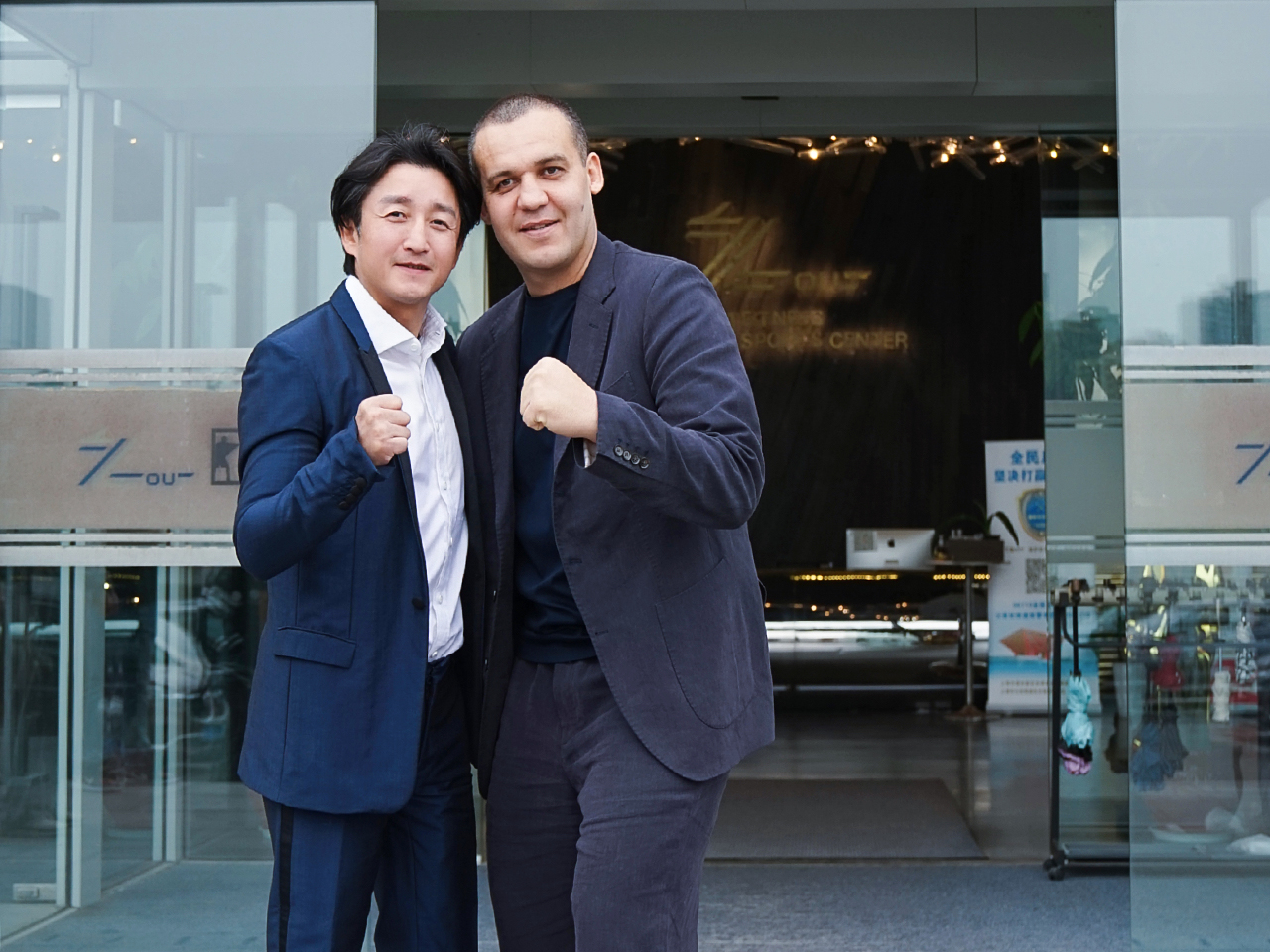 Following his outstanding career, 3-time World champion and 2-time Olympic champion Chinese boxer Zou Shiming is building a legacy for the sport outside the ring. Following his pro career where he claimed WBO title, he is now a Director of Shanghai Boxing Federation and makes every effort to attract more young people to a boxing gym.
It took 5 years for him and his spouse Ran Yingying to build a Zou Shiming Boxing Sports Center in Shanghai that was founded in 2018. It is located on the bank of the Huangpu River in Pudong, Shanghai and covers an area of ​​18,000 square meters.
'I used to fight to beat my opponents, and now I'm fighting to bring boxing into every home. I strive for the culture of boxing to be developed in every country,' Zou Shiming claimed.
Today, he received IBA President Umar Kremlev at his center and showed him the huge work done to build a new generation of future champions. Boxing began to develop on a higher level following Kremlev's presidency, says the Chinese.
'We are ready to work together with you as a leader to advance the development of boxing in the whole world,' Zou Shiming added.
President Kremlev proposed using the Boxing Sports Center as an international training facility for multinational camps and a platform for professional boxing events, including IBA Champions' Night, a prize money event.
The possibility of organizing the Global Boxing Forum in Shanghai was also among the questions discussed. Zou Shiming supported IBA's initiatives and wished to participate in them to promote boxing further. In turn, IBA President invited a famous Chinese boxer to the Men's World Boxing Championships in Tashkent in May.