Stanmira Petrova discovered boxing in 2012 and quickly displayed an enormous skill in the ring. Two years later in Jeju, South Korea, the Bulgarian was crowned World Champion, and will be looking to land the title in Astana in May before taking up her Olympic campaign ahead of Rio 2016.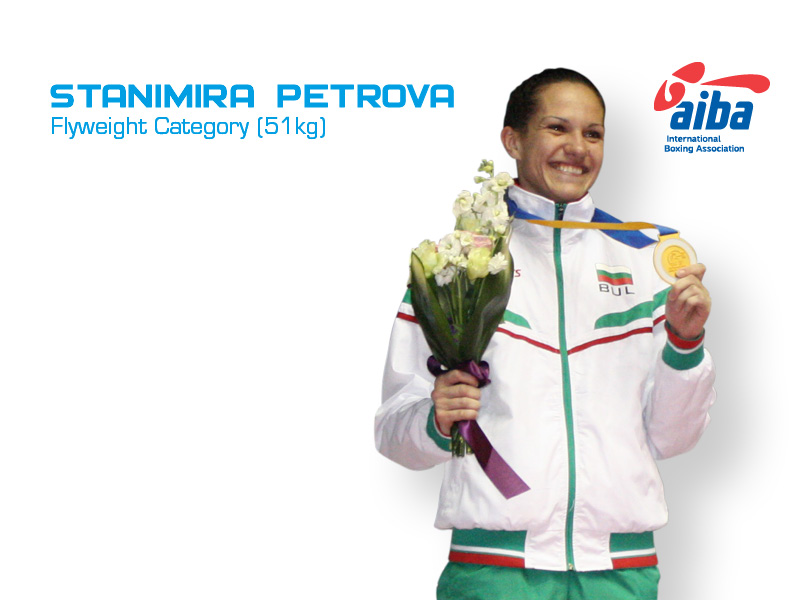 Who are your great rivals for the world title in Astana?
British Olympic champion Nicola Adams and China's Ren Cancan
What do you want to achieve as an AIBA Ambassadors for women's boxing?
To show the beauty of boxing and to show that boxing is an artform
What three things made you the great athlete you are today?
My speed, my fair play and my smile
Who has inspired your career? 
My family
You are now a role model for many women in your home country. How do you relate to this?
I like it and I want to be a good role model for all the young girls from the next generations in Bulgaria
What local charity organisations are you involved with?
I am one of the faces of a project in BFB that promotes the integration of children from ethnic minorities or international protection through the sport of boxing. I believe in human equality regardless of race, gender or religion.
Who is your favorite boxer and why?
Muhammad Ali. He was different and introduced a new style of boxing to the world.
What is your favorite quote? 
"Nothing is impossible". Or, "Float like a butterfly, sting like a bee."