Volodymyr Prodyvus: "IBA and World Police and Fire Games Federation are considering joint boxing development"
August 4th, 2022 / IBA Vice President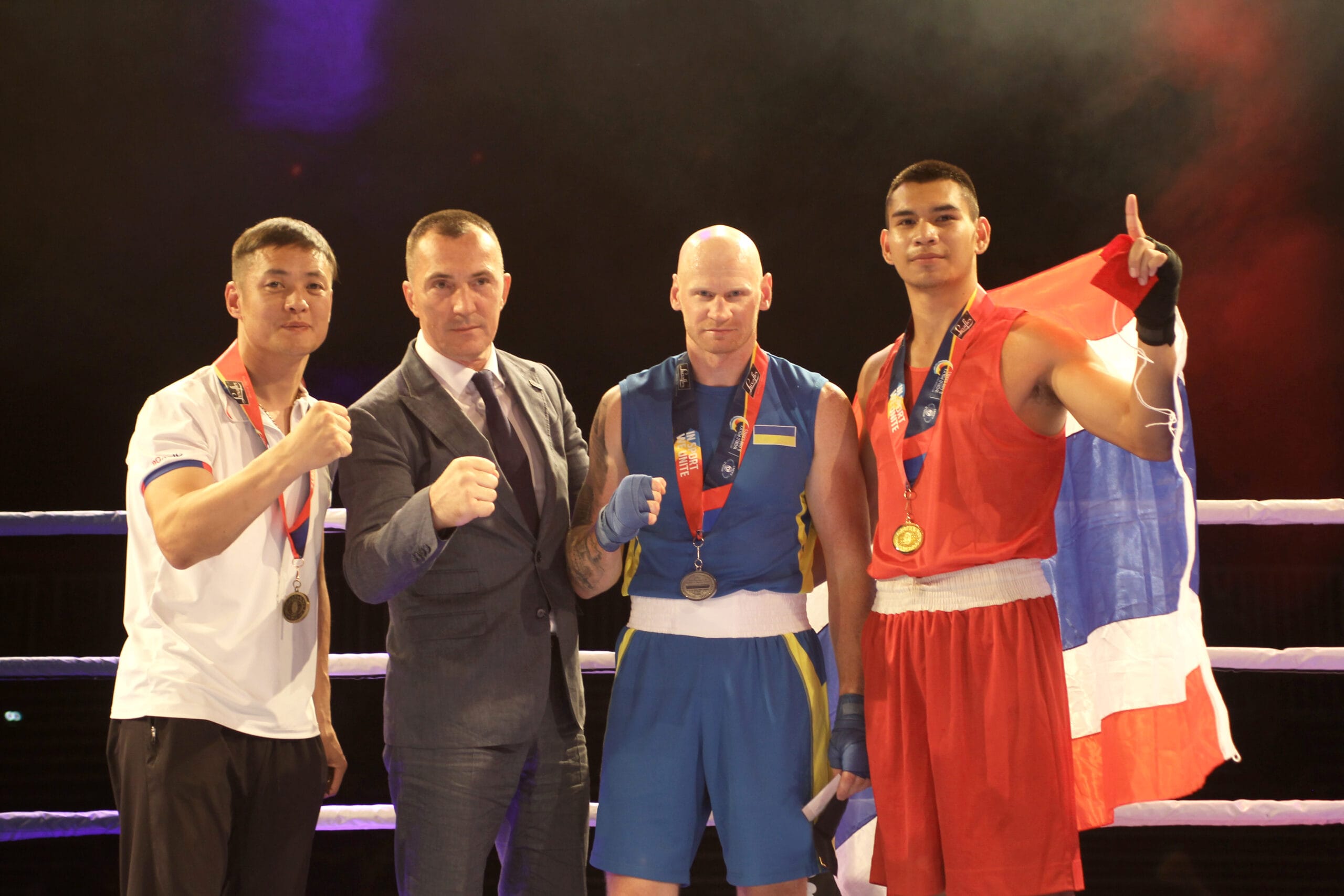 Starting from 1985, the World Police and Fire Games (WPFG) are traditionally organized by the WPFG Federation. During the Games, thousands of amateur athletes who have devoted their lives to work in law enforcement and fire services fight for the right to stand on the podium.
The 19th edition of the World Police and Fire Games was recently held in Rotterdam, the Netherlands. This edition turned special for the WPFG and the International Boxing Association (IBA) who are considering to sign a memorandum to jointly promote boxing development.
One of the initiators of potential cooperation between the two international organizations was IBA Vice-President Volodymyr Prodyvus, who, in addition, took part in the award ceremony, and also met with the President of WPFG Federation Mr. Larry Collins.
'The World Police and Fire Games is a rather special tournament because acting policemen and firefighters who are passionate about boxing are the ones taking part in it. IBA is ready to assist and support the WPFG Federation in the development of boxing and will help to organize the boxing tournament at a higher level in the future,' Prodyvus said. 
'First of all, we will give a number of practical and methodological recommendations for holding and organizing competitions. We can create strategies for the development of the WPFG Federation and partially provide boxing inventory. We understand that it is difficult for the WPFG to organize and hold competitions due to the lack of specialists and insufficient funding. Therefore, IBA will assist in holding competitions, training process, qualifying tournaments,' he added. 
'We will help with inviting our experts – referees and judges, doctors, technical delegates, cutmen. Also, the International Boxing Association plans to provide the WPFG Federation with media support and increase the audience. The work of the Federation is very important for IBA. Organizations like these are the backbone of IBA, as they bring boxing to the masses, which benefits all boxing communities. Therefore, we are very interested in close cooperation,' concluded IBA Vice-President.