Up close and personal with Brazil's very own Rio 2016 gold-medal hope, Adriana Araujo
May 3rd, 2016 / IBA, Astana 2016 Interviews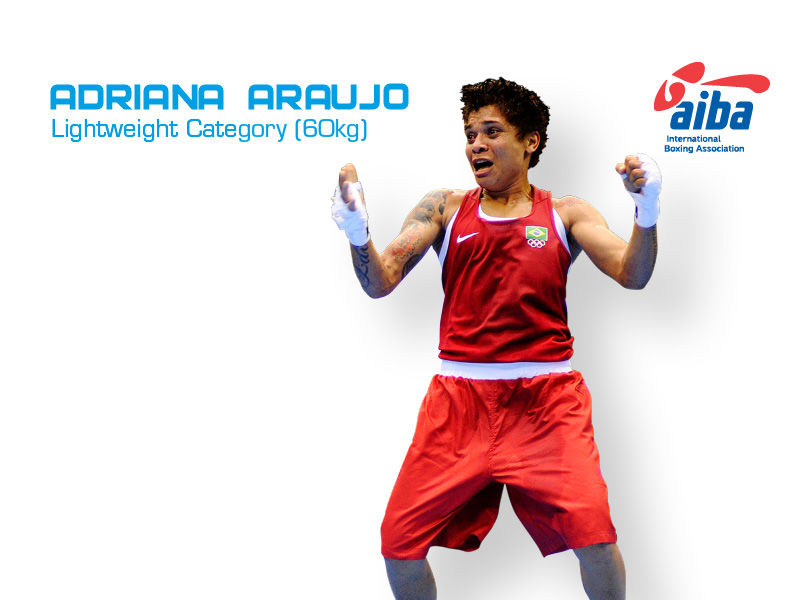 After winning an Olympic bronze medal at London 2012, how do you feel about this year's Games taking place in your home country, does it add to the pressure?
After winning the Olympic medal in London, it made me happy and excited that these Games would be happening in Brazil. I am very confident and I know that with the support of my family and friends along with all my countryfolk, I will be stronger and I can use that as a positive in my matches.
You are part of the AIBA Ambassadors' program which aims to promote women's boxing, why is that important to you?
I feel very honored to have been chosen as one of Boxing's women ambassadors, and in some ways I see it as the reward for 15 years of dedicating my life exclusively to my sport.
What three things have made you the great athlete you are today?
Perseverance, discipline and courage.
Who has inspired you during your career?
My inspiration has always been my two coaches, Rangel Almeida and Luiz Dorea, who help me achieve the results and get where I am today. Their efforts, coupled with my enormous desire to succeed in life, are what have driven me.
How does it feel being a role model for many women in Brazil?
It makes me very happy to be a source of inspiration for women and young people in my country as well as helping to spread the sport of Boxing in Brazil.
Who is your favorite boxer and why?
I'm a big fan of Mike Tyson, being an athlete who managed to win in the face of all his difficulties, overcoming them with dedication and an ability to channel his aggression and strength into taking on and beating his opponents.
What is your favorite quote?
I am strong