Umar Kremlev took part in the press conference before the first edition of the ASBC Asian U22 Boxing Championships 
January 22nd, 2022 / IBA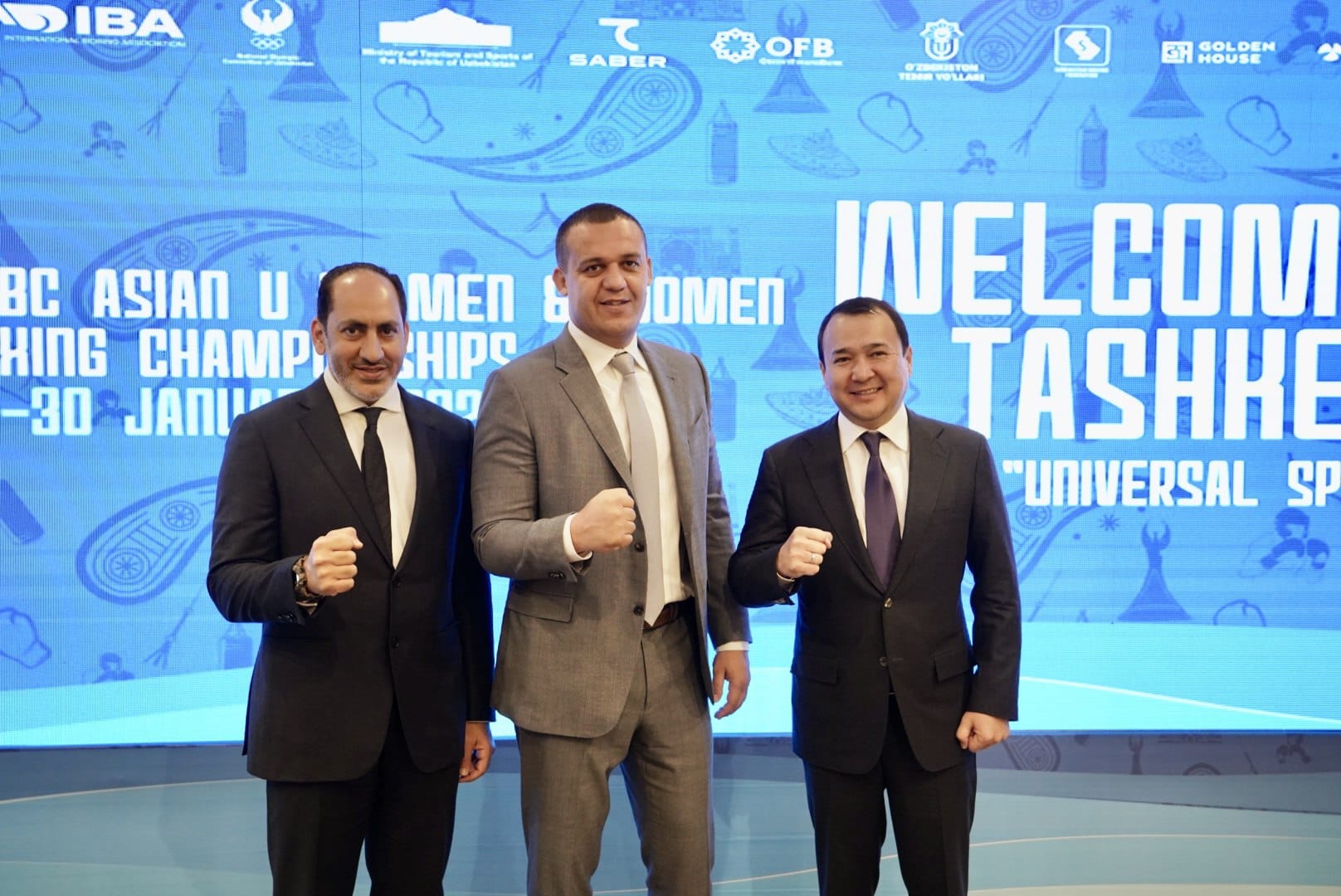 IBA President Umar Kremlev, President of ASBC Anas Al Otaiba and Senior Vice-President of Uzbekistan Boxing Federation Saken Polatov gave the start of the ASBC Asian U22 Boxing Championships during the press conference in Tashkent, Uzbekistan. 
'First of all, I would like to thank every boxer, coach and National Federation, who managed to come here and participate in this important for Asian continent competition. During these challenging times, they risk their health to make this competition happen. I would like to express my gratitude to the Republic of Uzbekistan, the government of the country, the Ministry of Sport, the National Olympic Committee and to all officials for the support and organization of the event,' Mr. Kremlev said.
'We will do our utmost to ensure that the Championships becomes not only the historical edition for the continent but also is organized at the highest level according to all requirements and the COVID protocol. Thanks to the IBA and ASBC for their support,' Mr. Saken Polatov claimed. 
Mr. Anas Al Otaiba expressed his gratitude to Uzbekistan for hosting such an important event and for giving the opportunity to young boxers to be more active and to compete. 
In 2023 Tashkent will become the capital of world boxing hosting the next edition of the IBA Men's World Boxing Championships. 
The official opening ceremony of the Asian U22 Championships took place at Universal Sport Saroyi.