Umar Kremlev opened the ASBC Asian Youth & Junior Boxing Championships in Astana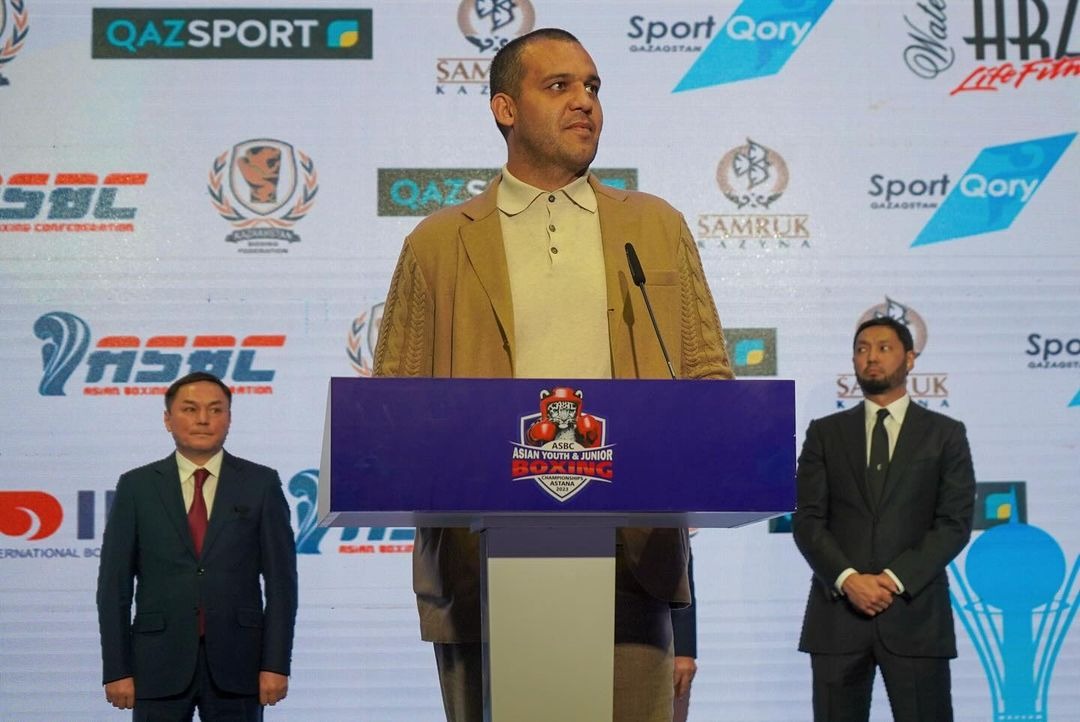 The Opening ceremony of the ASBC Asian Youth & Junior Boxing Championships was held yesterday at the Beeline Arena in Astana. IBA President Mr. Umar Kremlev, the Sports Minister of the Republic of Kazakhstan Mr. Yermek Marzhikpayev, the President of the Kazakhstan Boxing Federation Mr. Kenes Rakishev and the Secretary General of the Asian Boxing Confederation (ASBC) Mr. Ali Salameh delivered official speeches which were followed by an athlete flag parade and cultural program.
More than 450 youth and junior boxers from 22 countries representing the entire Asian continent including Hong Kong, India, Iran, Iraq, Japan, Jordan, Kazakhstan, South Korea, Kuwait, Kyrgyzstan, Malaysia, Mongolia, Palestine, Philippines, Tajikistan, Thailand, Chinese Taipei, Turkmenistan, United Arab Emirates, Uzbekistan, Vietnam, and Yemen.
'Asian Boxing Championships taking place in Kazakhstan is additional proof of the leading position of boxing in the country. I would especially like to express my gratitude to the Sports Minister of Kazakhstan, Ermek Marzhikpaev, as well as to the leadership of the Kazakhstan Boxing Federation for the support and development of boxing and sports in general in the country. I have all confidence that the upcoming IBA Women's World Boxing Championships in 2024 will be a great success,' Mr. Kremlev said.
'We all know that sport is playing a significant role in our life, uniting people and inspiring impressive results and achievements. Boxing is one of the most popular and spectacular sports discipline compelling attention of million fans,' Mr. Marzhikpayev stressed.
Many legendary Kazakh boxers, World and Olympic champions attended the event and witnessed the first bouts of the competition.
During his stay in Astana, President Kremlev also made site visit to the venues and facilities allocated for the 2024 IBA Women's World Boxing Championships.
IBA Champions' Night with Kazakhstan champions in the fight card was also discussed to take place in the future in Astana.