Thirty nine countries confirmed the participation at the EUBC European Men's Elite Boxing Championships
May 23rd, 2022 / EUBC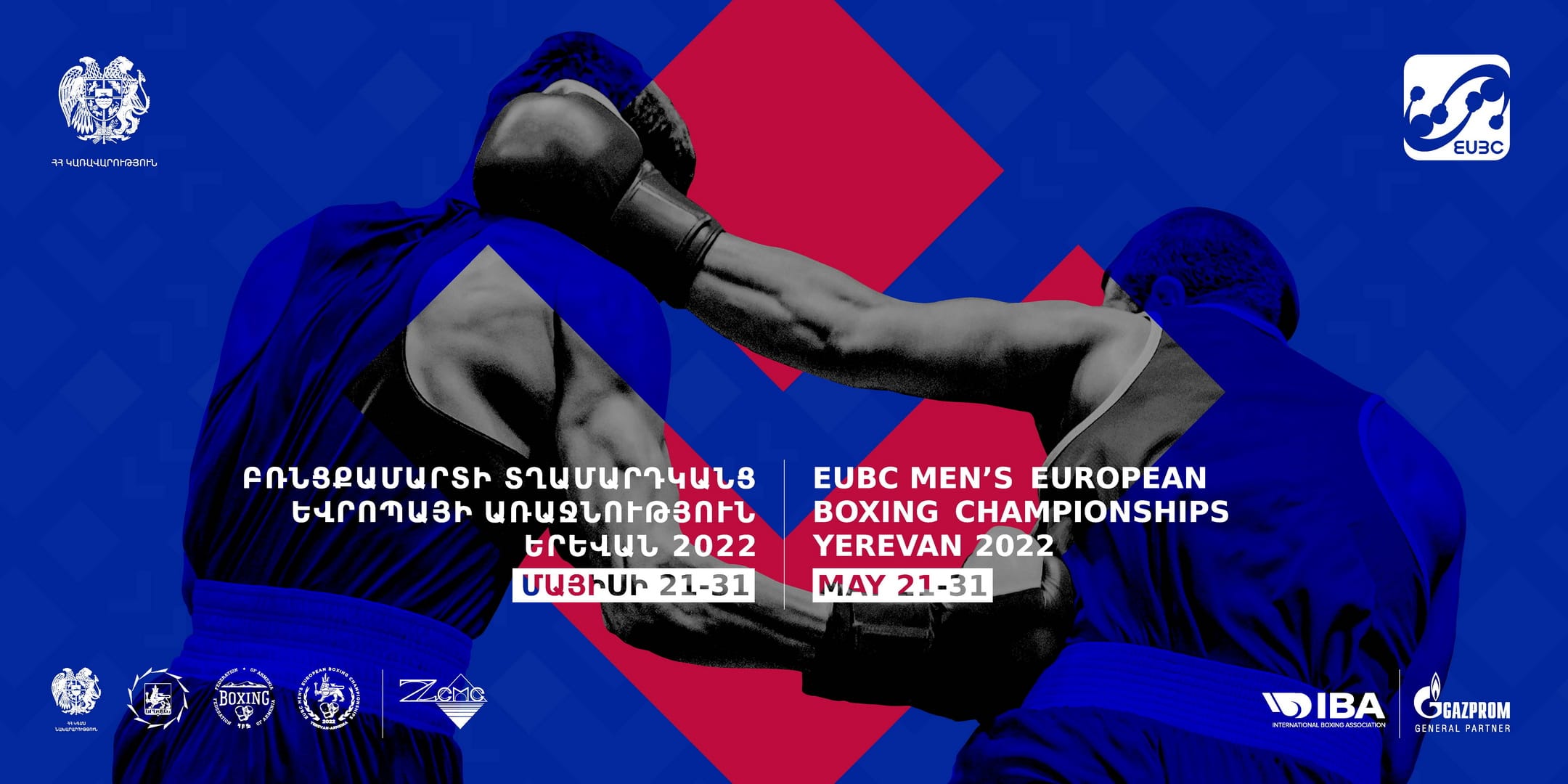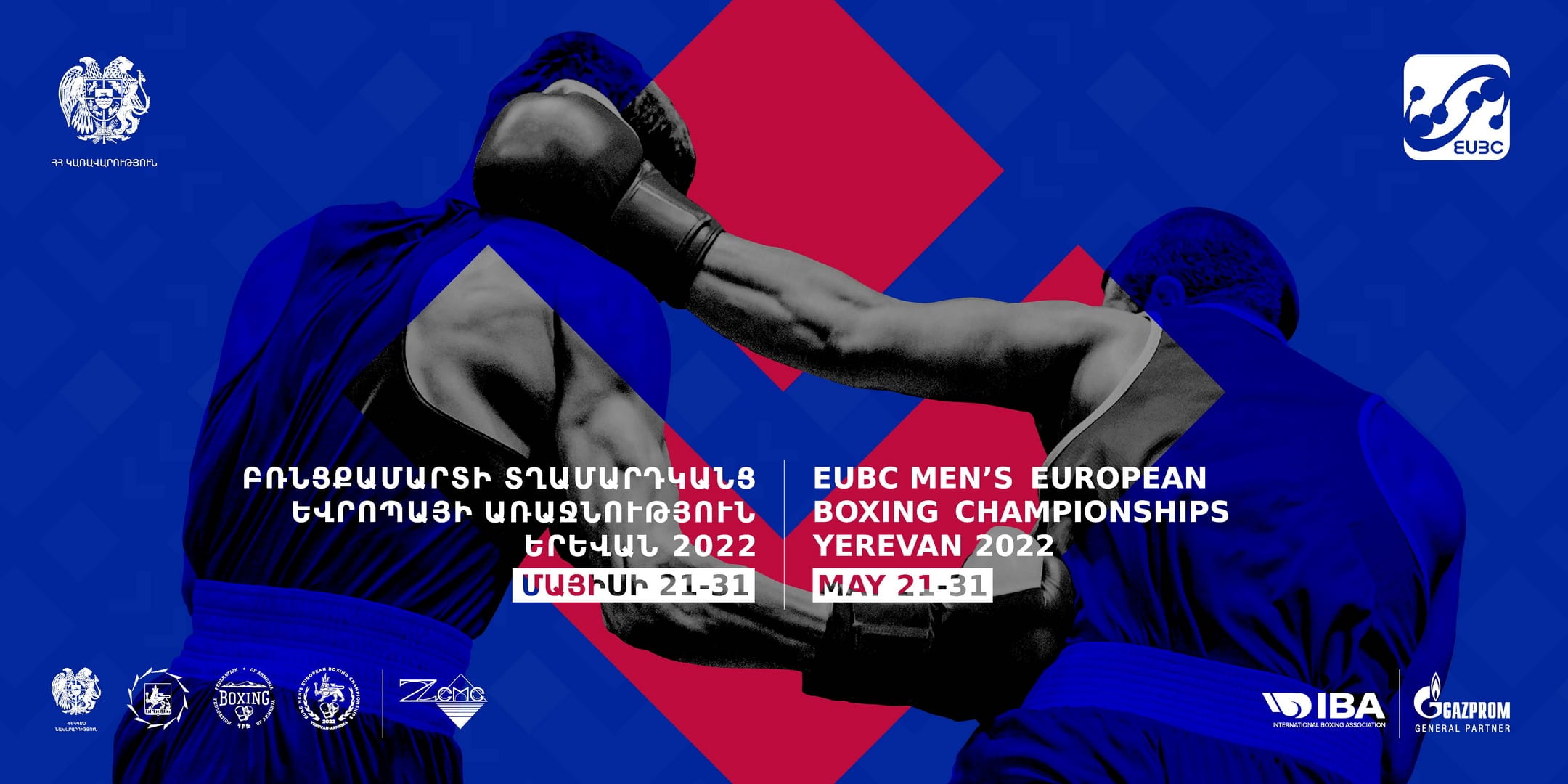 The IBA Women's World Boxing Championships has just finished in Istanbul, Turkey but there is not any gap in the busy boxing agenda as the EUBC European Men's Elite Boxing Championships started in Yerevan, Armenia on May 22.
The European Boxing Confederation hosted two championships this year, the first for the U22 age group in Porec, Croatia in March, the second for the youth boxers in Sofia last month.
The competition period is May 23-30 at the upcoming EUBC European Men's Elite Boxing Championships in Yerevan. The Armenian Boxing Federation never hosted any elite championships yet therefore the event will be a strong chance for the country to prove its very best.
Among the title holders are Armenian Artur Hovhannisyan and Hovhannes Bachkov,  Gabriel Escobar from Spain and Ukrainian  Oleksandr Khyzhniak. All of them are in good shape to win their strong weight categories once again after three years.
Armenia's capital city, Yerevan hosted the 2009 AIBA Junior World Boxing Championships and the 2012 AIBA Youth World Boxing Championships. After 10 years of break, a big championship will return to the country and Ukrainian star Oleksandr Khyzhniak will have the chance not only defend his title but win his second big event in Yerevan after his gold at the 2012 AIBA Youth World Boxing Championships.
The last edition of the EUBC European Men's Elite Boxing Championships was the European Games in Minsk nearly three years ago. Bulgaria, Poland, Spain, Belarus, Great Britain, Azerbaijan, Ukraine, Turkey, Finland, Great Britain, Armenia, Ireland, Ukraine and Russia won fifteen gold medals in the 2019 European Games.
Altogether 317 boxers including 59 women attended the European Games from record number of 44 nations in Minsk, Belarus. The women boxers will have separate EUBC European Boxing Championships later this year, only the male athletes can compete in the upcoming Yerevan championships.
"Thanks to the European Boxing Confederation giving the chance to Armenia to host the EUBC European Men's Elite Boxing Championships. This event is very important for us, for the whole country and we will do that with high responsibility. We are working hard to arrange the highest level of boxing and organization in this championship.
We had our Armenian Elite National Championships in February as first selection for the EUBC European Men's Elite Boxing Championships. Our national team attended the Belgrade Winner Tournament in Serbia three weeks ago where we earned two gold medals. Following a short rest, the team started their next preparation phase in Tsaghkadzor 2000 m above the sea level. The final preparation was held in Yerevan," said Mr. Ohanes Ovsepian, the President of the Armenian Boxing Federation and the new member of the EUBC Board of Directors.
The participating nations
Albania, Armenia, Austria, Belgium, Bosnia & Herzegovina, Bulgaria, Croatia, Czech Republic, Denmark, England, Estonia, Finland, France, Georgia, Germany, Greece, Hungary, Iceland, Ireland, Israel, Italy, Lithuania, Luxembourg, Moldova, Montenegro, Netherlands, Norway, Poland, Romania, Scotland, Serbia, Slovakia, Slovenia, Spain, Sweden, Switzerland, Turkey, Ukraine and Wales.
The schedule of the EUBC European Men's Elite Boxing Championships
May 23, 18:00 – Day1 competition
May 24, 14:00 & 18:00 – Day2 competition
May 25, 14:00 & 18:00 – Day3 competition
May 26, 14:00 & 18:00 – Day4 competition
May 27, 14:00 & 18:00 – Day5 competition
May 28 – Rest Day
May 29, 14:00 & 18:00 – Day6 competition (semi-finals)
May 30, 14:00 & 18:00 – Day7 competition (finals)
May 31 – Departure of the delegations