The semi-final bouts of the EUBC European Women's Boxing Championships finished in Montenegro
October 21st, 2022 / General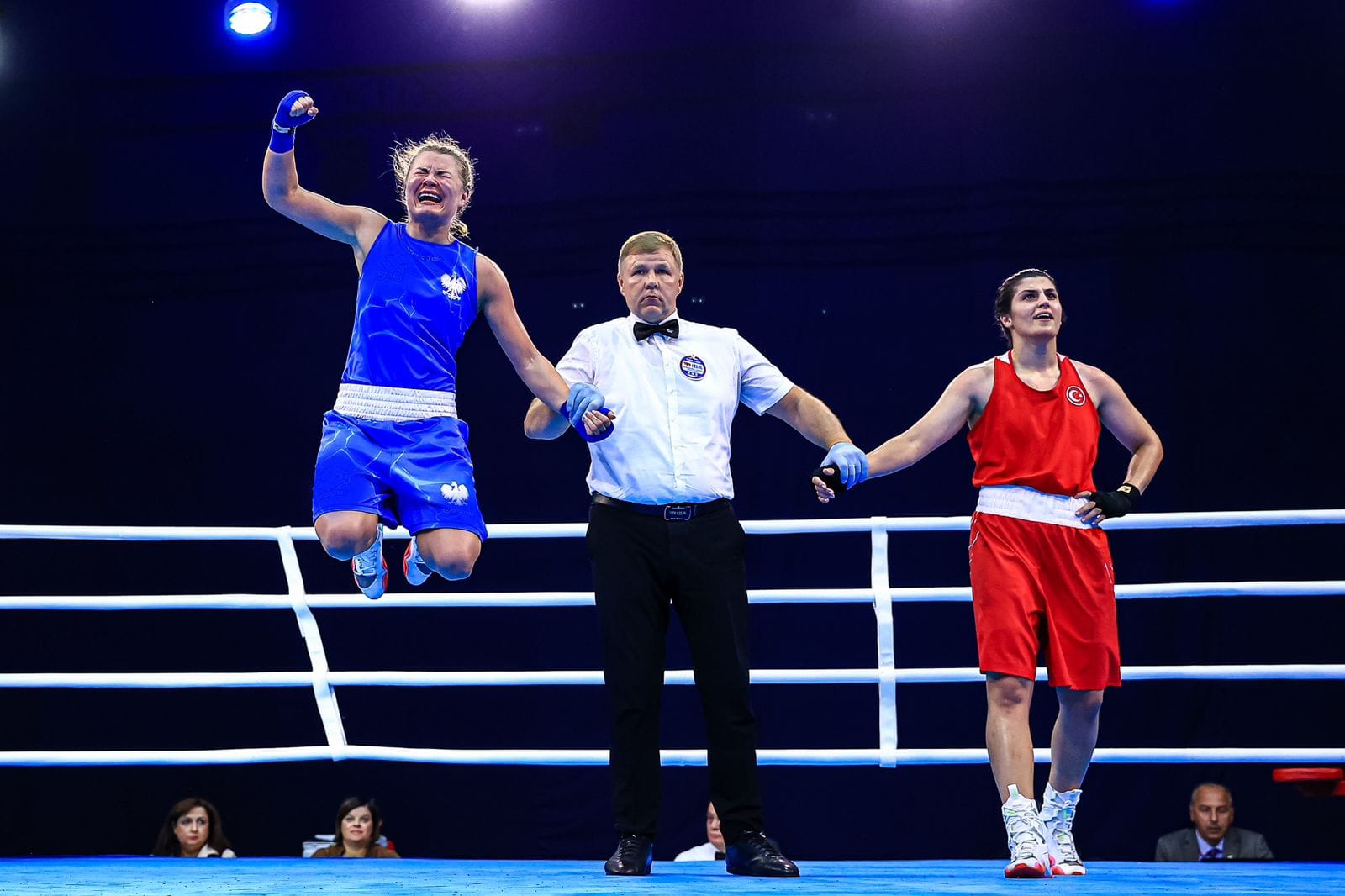 Finalists from 12 European countries will fight for the gold medals in Budva on October 22. Ireland and Ukraine are still the leaders for the number of the boxers presented in the concluding part of the Championships with its five and four finalists. Bulgaria, Italy, Poland also have more than one athlete in the finals. Such big names as Sevda Asenova (Bulgaria), Irma Testa (Italy), Busenaz Cakiroglu (Turkey), Aneta Rygielska (Poland), Mariia Bova (Ukraine), Ani Hovsepyan (Armenia) and other stars of women boxing will try to prove they deserve to be called the best in Europe.
"I fought three times already on this tournament with opponents from England, Wales and Turkey. It is not over, I have one more fight to go and of course I'm going to win. I know my opponent, I know what kind of boxer she is but I never met her in the ring. Anyways my goal is a gold medal. If  you ask me about the organization of this Championships I would say it is really good, Budva is a very nice city, and the weather here gives me an additional boost", said Silver medallist of the 2019 EUBC European Women's Boxing Championships Aneta Rygielska from Poland, who will fight German athlete Stefanie Von Berge in the finals.
"Every Championship is hard, my first bout was against a World bronze medalist, it was a really tough fight to start with. In my next bout I met someone really tricky and really good as well. And today again a really tricky opponent. Tomorrow I am going to meet with a Ukrainian girl, and she is very very tough so it will be a great fight. Everything here is very well runned, everything has been fair, and that's what we all like to see, that is what everyone wants to see", IBA Women's World Champion Amy Broadhurst said. 
"I am very happy to be here because it is a good organization, and I'm happy to see the evolution of women 's boxing. Right now I'm so much focused on my final bout, my opponent has a great technique so it is going to be a really good fight",  IBA Women's World Boxing Championships silver medallist Irma Testa commented.

The schedule for the final day of the EUBC European Women's Boxing Championships 2022
48kg Asenova Sevda (BUL) – Bonatti Roberta (ITA) 
50kg Fryers Caitlin (IRL) – Cakiroglu Buse Naz (TUR)
52kg Poptoleva Venelina (BUL) – Kob Tetiana (UKR)
54kg Gojkovic Bojana (MNE) – Kovalchuk Anastasiia (UKR) 
57kg Testa Irma (ITA) – Staneva Svetlana (BUL)
60kg Bernardova Lenka (CZE) – Harrington Kellie Anne (IRL) 
63kg Bova Mariia (UKR) – Broadhurst Amy Sara (IRL) 
66kg Von Berge Stefanie (GER) – Rygielska Aneta (POL) 
70kg Hovsepyan Ani (ARM) – Desmond Christina (IRL) 
75kg Wojcik Elzbieta (POL) – Aoife O`Rourke (IRL) 
81kg Stonkute Gabriele (LTU) – Jancelewicz Martyna (POL) 
+81kg Rzayeva Aynur (AZE) – Lovchynska Mariia (UKR)