The semi-final bouts of the ASBC Asian U22 Boxing Championships ended in Tashkent
January 27th, 2022 / IBA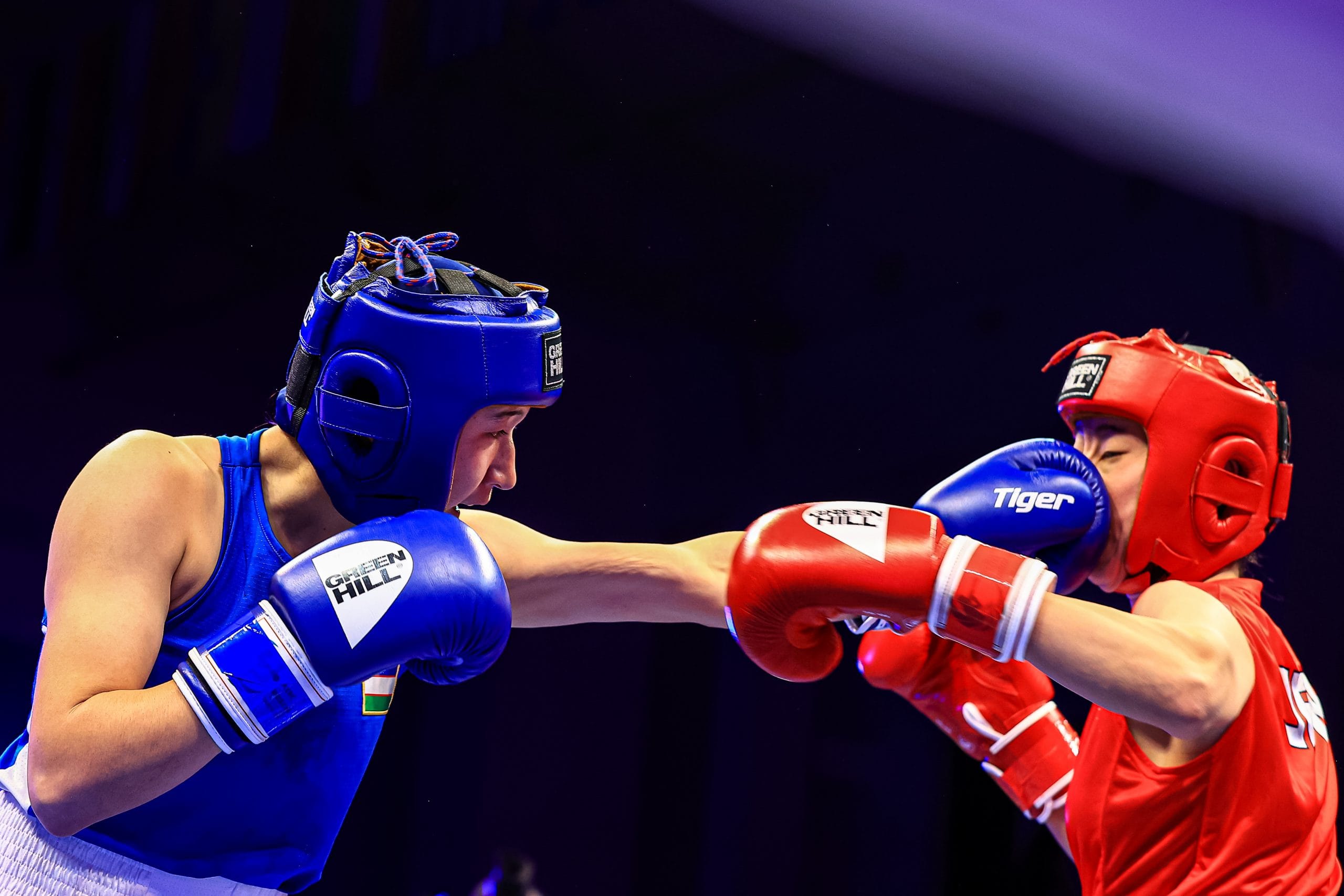 ASBC Asian U22 Boxing Championships continued with two sessions on Thursday. Uzbekistanian new teenage stars including Asilbek Jalilov, Mukhammadkodir Mamirjonov, Shakhzod Muzaffarov, Ruslan Abdullayev, Azizbek Tojiyev, Sabina Bobokulova, Feruza Kazakova, and Nigina Uktamova impressed the audience.
The ASBC Asian Boxing Championships is taking place in Tashkent. Uzbekistan dominated the semi-finals but Japan, Tajikistan, Mongolia and Kyrgyzstan also showed impressive boxing skills.
Kyrgyzstan's first finalist is Mirzokhid Imamnazarov
Mirzokhid Imamnazarov replaced AIBA Youth World Boxing Championships bronze medallist Zhantoro Tashiyev in U22 national team of Kyrgyzstan and it was a great decision taken by the coach, Mr. Daniyar Tologon Uulu. The talented light welterweight (63.5kg) boxer shocked Yahya Husham Sami Eskander from Iraq with his shots in the first round and proved that he knew a bit more about boxing. 
19-year-old Ruslan Abdullayev  proved he is a world class athlete
Uzbekistanian boxer Ruslan Abdullayev won the Elite National Championships in December 2021 and defeated CISM Military World Boxing Championships silver medallist Mujibullo Tursunov in the final bout. Abdullayev continued his performance after the Uzbekistan Elite National Championships.
"My Mongolian opponent was very strong but my contest went well today but I am not 100% satisfied with my performance. We had tough preparations to this ASBC Asian U22 Boxing Championships. I want to win the gold medal and I am planning to show different styles of boxing in the final," said Ruslan Abdullayev.
Salimov vs. Yuldashev is the final bout of the men's light heavyweight
Tajikistani Nekruz Salimov won the title in their last National Spartakiad in June 2021 and this is his first Asian Boxing Championships. The 22-year-old Tajik was too experienced and strong for Saudi Arabian Rakan Abdurazag Al-Thagafi and the referee stopped their fight in the second round. Omurbek Bekzhigit Uulu from Kyrgyzstan reached quarter-finals at the AIBA Men's Elite World Boxing Championships 2021 but that was not enough to win in the semi-final bout against Uzbekistanian Jasurbek Yuldashev.
The fifth competition day in Tashkent
Twenty final bouts will be held in the ASBC Asian U22 Boxing Championships in Tashkent, Uzbekistan after the rest day on Saturday, January 29.
ASBC Asian U22 Boxing Championships – Day4 Results & Day5 Schedule
Boxing2022 – ASBC Asian U22 Boxing Championships Day5 Finals Schedule
Boxing2022 – ASBC Asian U22 Boxing Championships Session5 Results
Boxing2022 – ASBC Asian U22 Boxing Championships Session4 Results