The champions of the EUBC Cup are crowned in Budva
October 15th, 2023 / EUBC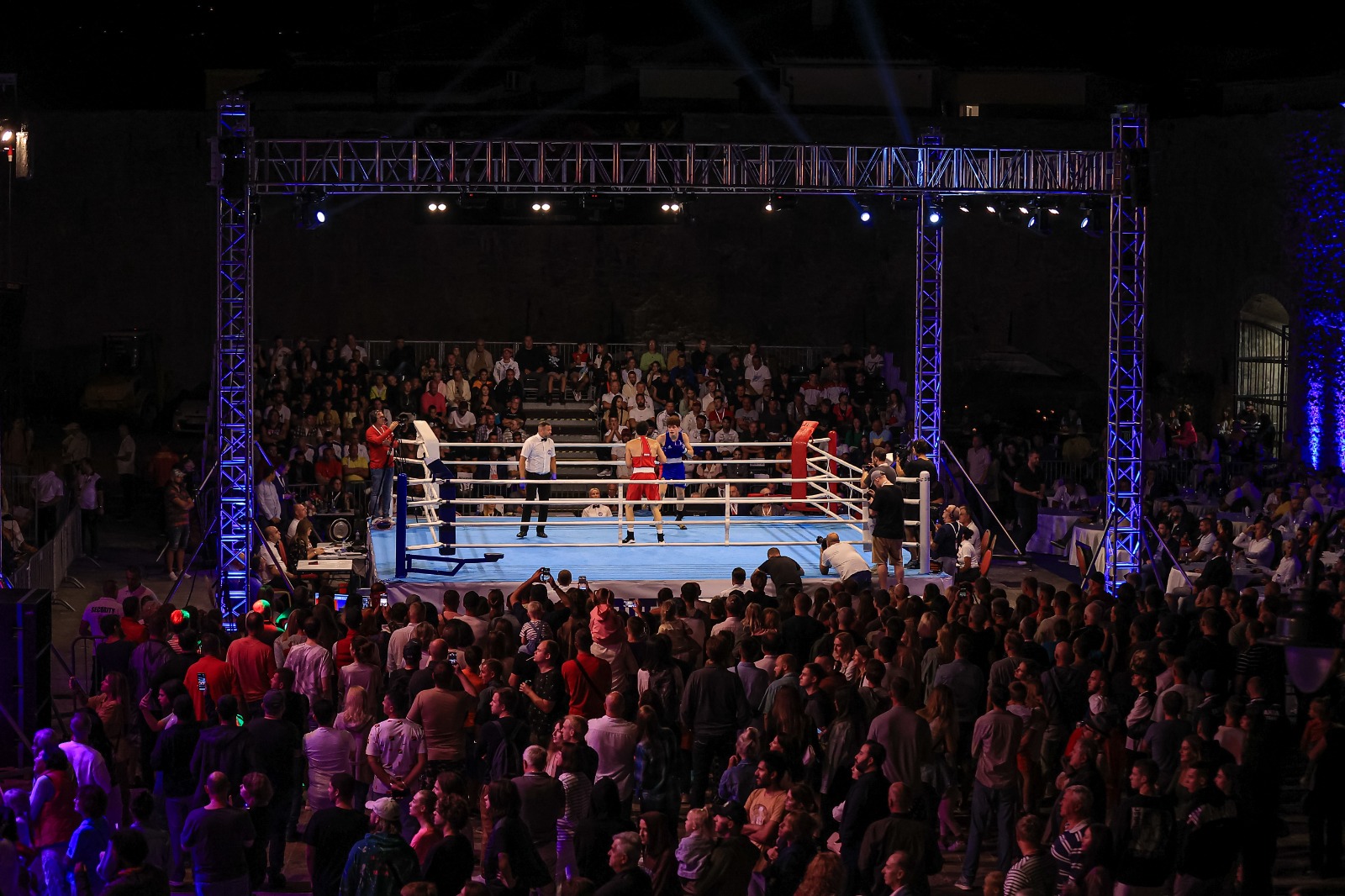 The final bouts of the EUBC Cup took place on October 14 in the Old Town of Budva in front of the walls of the famous St. Mary's Fortress. Boxers from Armenia, Belarus, Bulgaria, Croatia, France, Moldova, Poland, Russia, and Serbia won gold medals.
Along with the medals, the winners and medalists of the tournament received prize money certificates: $15,000 USD for the champions, $10,000 USD for the runners-up, and $5,000 for the bronze medalists.
Three-time world champion Sofiane Oumiha from France had a tense fight against young Bulgarian prospect Radoslav Rosenov and once again confirmed his status as the best boxer in the 60kg category on the continent. It is noteworthy that these two athletes will meet again in the ring on October 18 at the main event of the IBA Champions' Night in Paris.
Croatian super heavyweight athlete Marko Milun showcased his best skills against Yordan Hernandez Morejon representing Bulgaria and celebrated victory after a truly exciting fight.
Representing Serbia, Vladimir Mironchikov displayed his prowess against Andrej Csemez from Slovakia and triumphed after the final gong.
Unfortunately, injuries from the semifinal bouts prevented Italians Gianluigi Malanga and Aziz Abbes Mouhiidine as well as Sergio Martinez from Spain from competing that night. Their opponents, Alexandru Paraschiv (Moldova), Narek Manasyan (Armenia), and Damian Durkacz (Poland), were declared the winners of the final bouts by walkover.
The Russian national team led the medal standings with 8 medals. Boxers Bair Batlaev (51 kg), Dzhambulat Bizhamov (75 kg), Gabil Mamedov (63.5 kg), and Maksim Kuznetsov (54 kg) clinched gold medals for their team in Budva.