The Boxing Federation of India (BFI) National Technical Officials 5-day certification course held at Gauhati, Assam, India
September 30th, 2022 / IBA Courses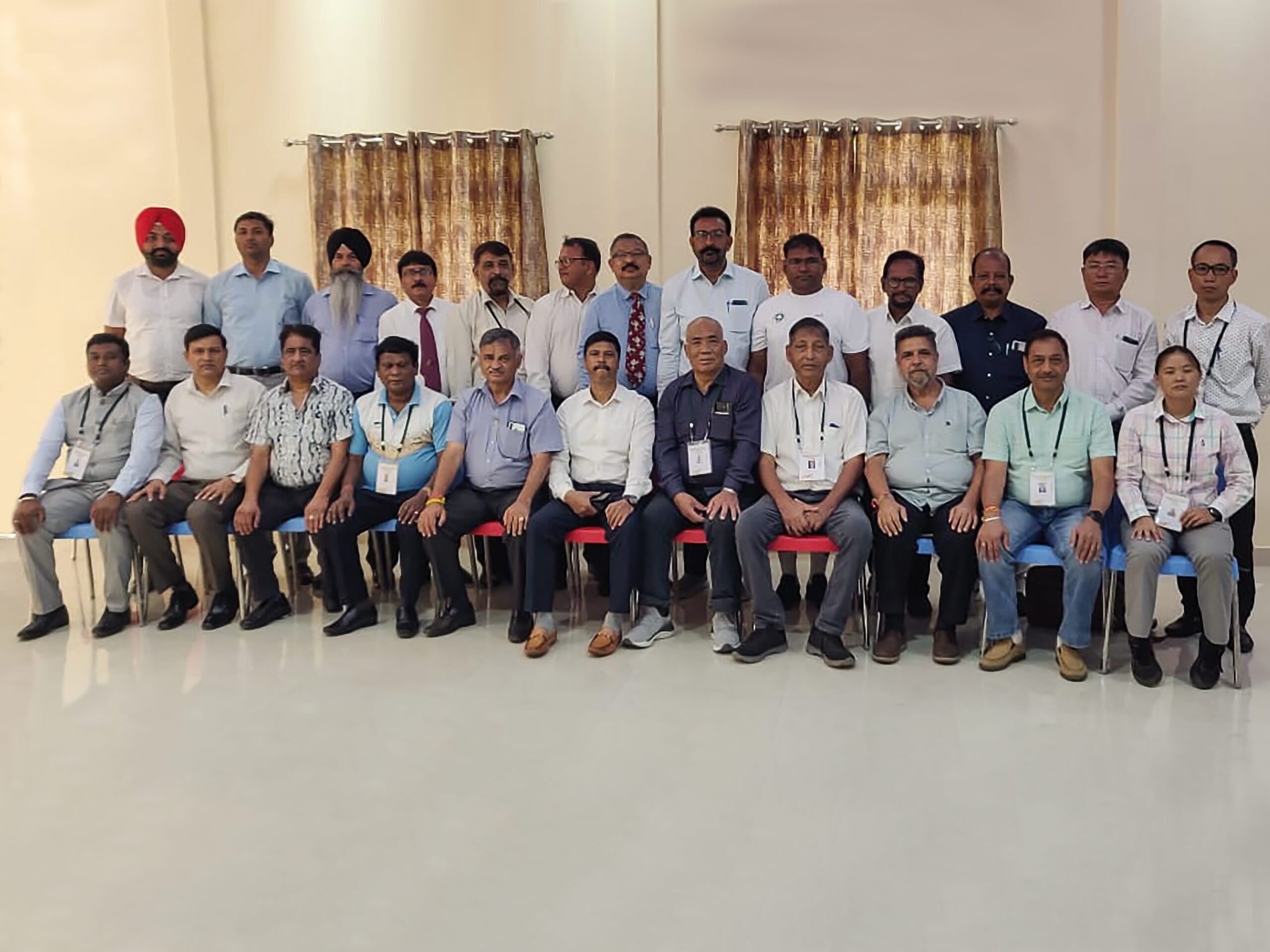 A total of 15 National Technical Officials enrolled as candidates for the first BFI 5-day Certification Course which was held during the East Zone, Khelo India Junior Girl's and Youth Women's Open Boxing Championships 2022 from 15 to 19 September, 2022.
Five of the existing NTOs, including the Vice-President of the Boxing Federation of India (BFI), two Presidents of the State Boxing Association, a Vice President and a State Association Secretary, also enrolled for the course as it would enhance their knowledge and provide them with the latest IBA R&J and ITO rule changes.
This comprehensive course covered all the latest IBA Technical and Competition Rules, R&J Manual and the latest changes in R&J development. All the modules were delivered and explained in detail by Mr Lenny D'Gama – an experienced IBA ITO/Evaluator/Instructor and the BFI Competition Committee Chair. In order to better understand uniformity in refereeing, different bout recordings for analysis were shown to the participants. Additionally, R&J practical scoring was completed by the candidates until they felt competent with a good understanding of the evaluation process.
The participants were given ample time to clear every doubt with regards to Refereeing and Judging which is crucial if they wishe to "develop" as an NTO and become a competent Evaluator/ DTD / TD in the future. One of the courses modules was dedicated specifically to the R&J Observer's role and duties, followed by a thorough explanation on how each of the NTOs perform their duties and evaluate R&Js during tournaments.
The course was concluded with a 2-hour written examination with 15 participants successfully passing the final assessment to become new Federation NTOs.
The certification course was attended by the BFI Secretary General,Mr Hemanta Kallita. who ensured all the requirements for this education event were fulfilled. As part of the national boxing development program, the BFI, now plan three other NTO and R&J Certification Courses during the remaining sports events in India, which are Khelo India North, West and East Junior and Youth Girls Open Championships.
We look forward to further development of our officials over the forthcoming 18 months.