The 2017 AIBA World Championships get underway with 40 entertaining bouts
August 25th, 2017 / IBA
After months of preparations, the 2017 AIBA World Championships finally got underway in Hamburg on Friday afternoon, with 40 bouts across two sessions featuring boxers from 50 different National Federations at Light Flyweight (49kg), Bantamweight (56kg), Light Welterweight (64kg), Middleweight (75kg) and Heavyweight (91kg).
Three Rounds from Day One
Round 1.
You get knocked down, you get back up
First Ireland's Kurt Walker recovered from a first-round count to push Dominican Republic's Leonel de Los Santos all the way in a gripping afternoon encounter, then Scotland's Lee McGregor got up off the canvas to defeat Vanuatu's Boe McGregor in one of the top bouts of the evening session.
Round 2.
India return stronger
Light Flyweight (49kg) Amit and Bantamweight Gaurav Bidhuri (56kg) both delivered impressive performances to progress to the second round as the Boxing Federation of India's boxing evolution looks to continue its upward trajectory over the past nine months.
Round 3.
USA show the way
US Bantamweight (56kg) Duke Ragan has clearly brought his good recent form to Hamburg, and having already found success in Germany this year at the Chemistry Cup, his win over Cuba's Javier Ibanez on Friday evening firmly established the 19-year-old's World Championship medal credentials.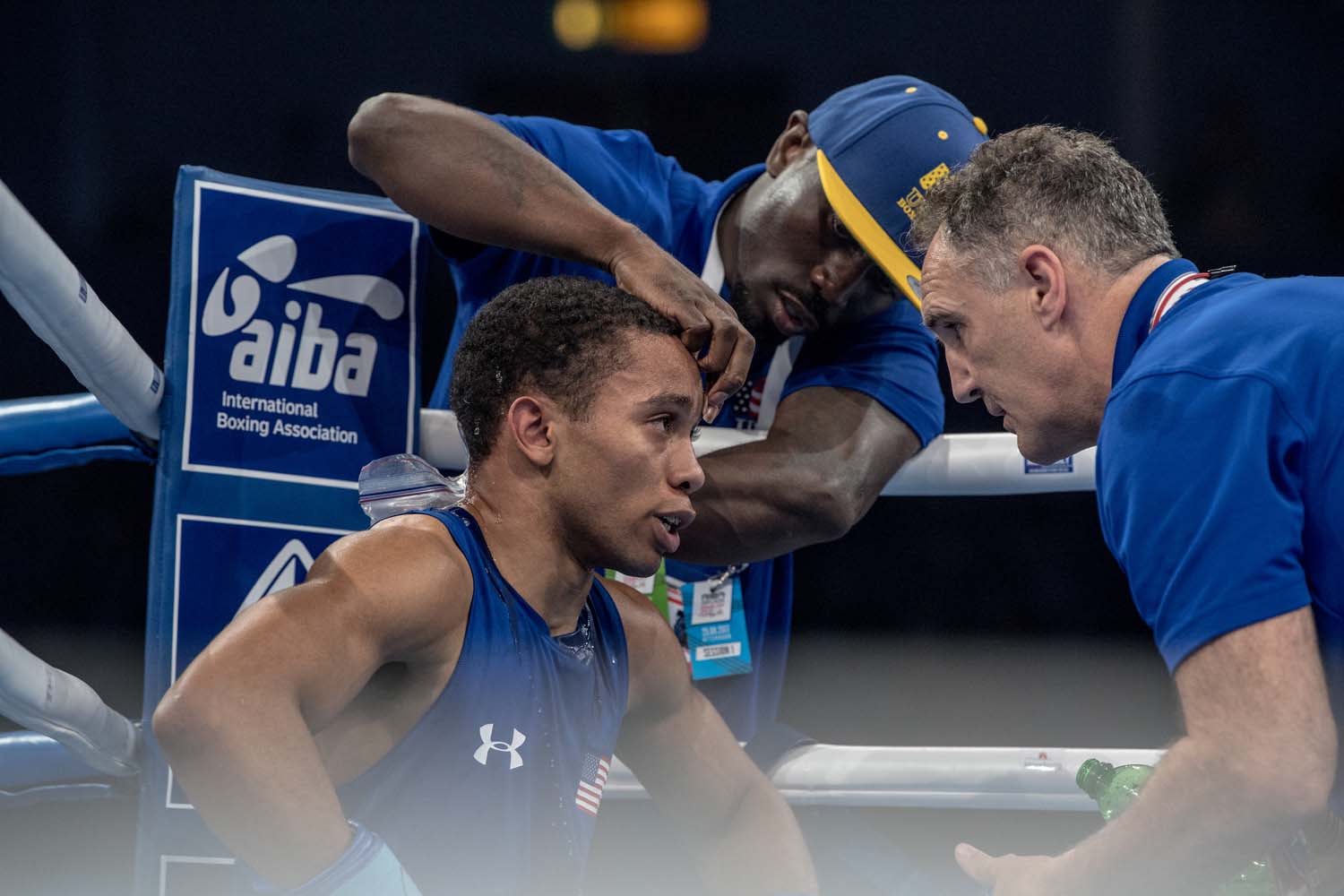 DAY ONE – recap
The talent was on display from the first bell on Friday, with Puerto Rico's Oscar Collazo delivering a powerful statement of intent on World Championship debut against Belarus' Yauheni Karmilchyk and Kazakhstan's Zhomart Yerzhan controlling his contest with Guatemala's Michael Tello Tello, as two high-quality bouts of Light Flyweight boxing began the 19th edition of the tournament in style.
The skill level showed no sign of letting up as Leonel de Los Santos' fast hands left Ireland's Kurt Walker chasing shadows and on the canvas at the end of the first round of their Bantamweight (56kg) tie. The brave Irishman bounced back to show just what it means to compete at the World Championships, returning strongly in rounds two and three to lose only by the narrowest of split decisions.
In equally uncompromising mood was Nicaraguan Angel Jarquin, who's powerful right in the second round against Uganda's Geofrey Kaketo forced the Referee to call a halt to their Bantamweight contest. England's Light Welterweight (64kg) medal hope Luke McCormack began his campaign with a gutsy win over China's Gang Wang, before the first of the Heavyweight (91kg) action saw Colombian Deivis Julio Blanco unload some huge punches to overcome China's Fengkai Yu.
It was England versus Scotland in the opening bout of the evening session as Galal Yafai put in an assured performance to defeat Aqeel Ahmed at Light Flyweight (49kg) and set up a tough tie against Olympic silver medallist Yuberjen Martinez of Colombia on Sunday evening. A pulsating Bantamweight bout then saw USA's Duke Ragan defeat Cuban Javier Ibanez, before Turkmenistan's Aziz Achilov showed that he and his team will be a force to be reckoned with under their new coach, former Olympic and World Champion Aleksander Lebzyak, after an assured display against Puerto Rico's Luis Rodriguez.
For all the results from Day One CLICK HERE