Team Uzbekistan took a first place on the medal standings of the ASBC Asian U22 Boxing Championships
January 27th, 2023 / ASBC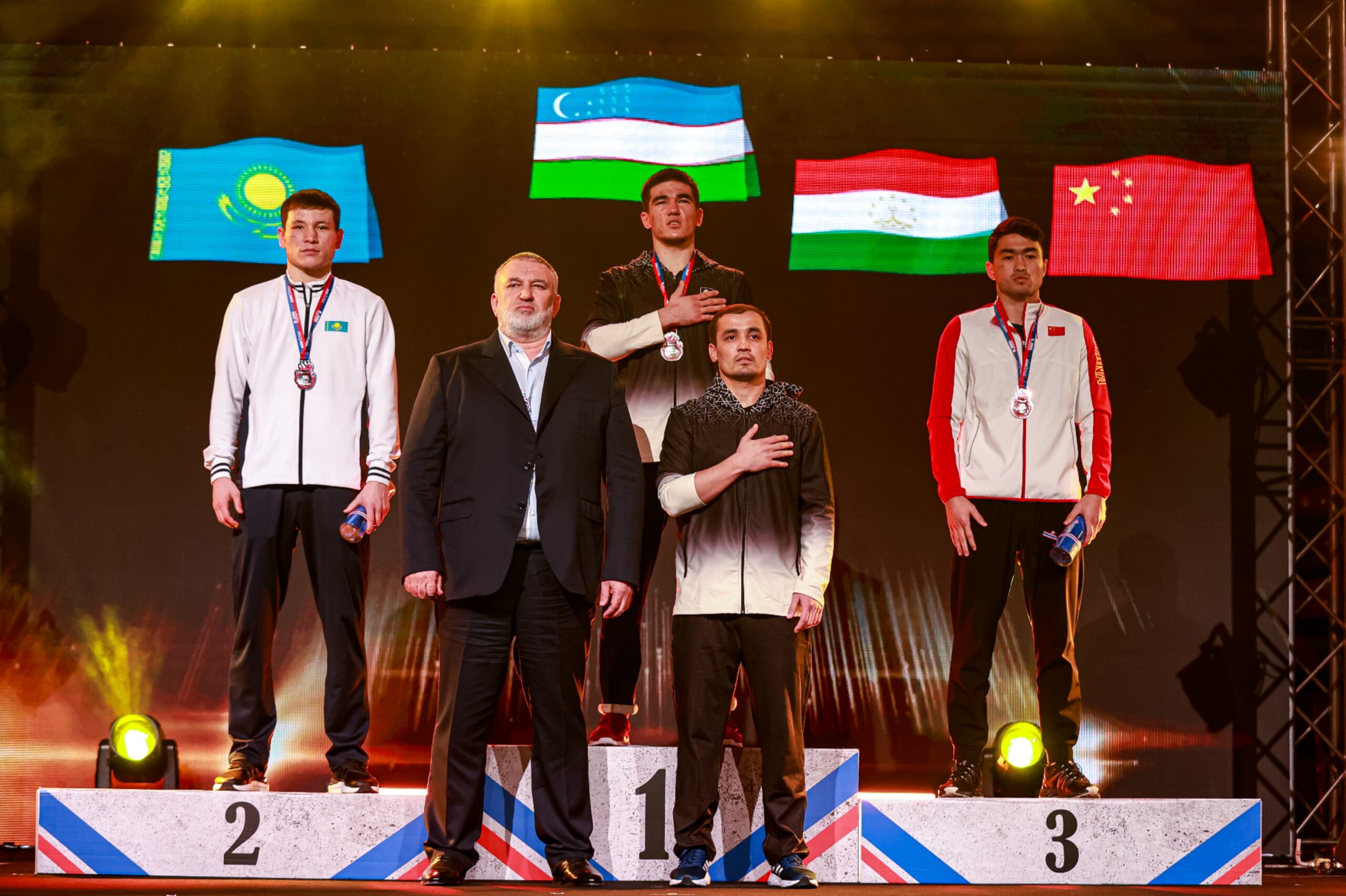 The ASBC Asian U22 Boxing Championships finished in Thailand with all the winners crowned. Team Uzbekistan became the undisputed champion of this tournament with 14 gold, 4 silver and 3 bronze medals. Kazakhstan came in second place with 5 gold, 3 silver and 12 bronze medals. The hosting country took third place with 3 gold, 4 silver and 2 bronze medals.
The men's finals day opened with the bout in the minimumweight category (48 kg). Sanzhar Tashkenbay from Kazakhstan defeated his opponent Shodiyorjon Melikuziev from Uzbekistan. "The fight went off without too many problems, but I was a bit tired. I will have to work on that at home. There is a very high level of competition here. All the competitors have prepared themselves. The hardest part was the final, but I coped with the task. The competitions are held at a high level, the organisers did their best. And thank you very much for that", said Sanzhar Tashkenbay after his victory.
In the second bout of the 51 kg weight category, Aaron Jude Bado from the Philippines took the victory by split decision over the Thai athlete Thanara Tsaengphet. Nursultan Altunbek from Kazakhstan won over the boxer from Philippines Flint Jara in the bantamweight division. "I would like to express my huge thanks to everyone, especially our supporters from Kazakhstan. Thanks to them we are winning. I dedicate my victory to my country. I was sure I would beat my opponent from the Philippines. Although the fight itself was very hard. I came here with one goal, to win. The competition in Asia is high. It's going to be a good experience for us. Now we are going to prepare for the World Championships in Tashkent. And there we will do everything to make sure that Kazakhstan's flag rises above everyone else's", the newly crowned champion from Kazakhstan said.
World Men's boxing Championships finalist Makhmud Sabyrkhan had a very close and tough fight against Sarawut Sukthet (Thailand) and managed to convince the judges he was better.
Dilshod Abdumurodov from Uzbekistan proved he is the best Asian U22 boxer in the 60 kg weight category. His opponent Phuthanet Rodsuk tried hard to get a gold medal, but the judges were unanimous in a 5-0 decision for Abdumurodov.
Shakhboz Yunusaliev from Uzbekistan got a victory over Mongolian boxer Tulga Oyunbaatar with the split decision, 4-1 in the light welterweight category. "Praise the Almighty I became Champion of Asia, defeating an opponent from Mongolia. It was a great fight, I won following the instructions of our coaches. Despite the fact that my opponent from Mongolia was quite strong, I followed the instructions of my coaches and therefore I defeated my competitor. We had excellent preparation; we had a good training camp and the coaches did a huge amount of work. I thank all our fans, our nation!" said Yunusaliev.
Another boxer from Uzbekistan Bekhzod Khamidov collected one more gold medal for his country in a tough battle with Abzal Serik (Kazakhstan) in the welterweight category. Two more thrilling battles between team Kazakhstan and team Uzbekistan took place in Bangkok. In the 71 kg weight category Nurislom Ismoilov (Uzbekistan) met Akkalykov Sabirzhan (Kazakhstan) and after three rounds Ismoilov gained another gold medal for his country. In the middleweight category, Abdullaev Alokhon (Uzbekistan) took a victory over Dias Molzhigitov.
In a light heavyweight division Chinese athlete Halmulati Rehemandu did his best but his opponent Jasurbek Yuldoshev was better according to the judges' scorecards.
Team Uzbekistan was unstoppable on the final's day and mauled opponents in the next three bouts. Shokhjakhon Abdullaev and his Indonesian opponent Maikhel Roberrd Muskita presented a spectacular fight which was stopped by the referee after Muskita got a cut. In the heavyweight division 92 kg, Nusratbek Tokhirov (Uzbekistan) was in top shape and got a 5-0 victory over Abdulla Rajapov from Cambodia. Superheavyweights Jakhongir Zokirov (Uzbekistan) and Aizihaier Tuohongdaji (China) impressed the audience with the real battle. Zokirov, who is also known as "Big Uzbek 2.0", was faster and launched more powerful punches than his opponent and got a 5-0 victory and one more gold medal for Uzbekistan.
"ASBC is keeping the bar high in organising championships and progressing from event to event. Last year's Asian U22 Championships attracted participants from 12 countries, this year there are already 21 participating countries. This is a significant increase. The tournament was held at a great level. I was pleased with the high level of competition, which ensured that every bout we saw was spectacular. I am glad to see that our boxers show the highest level of preparation and tremendous will to win. Congratulations to the newly crowned champions and medallists. I wish them perseverance and hard work on the way to their goals. Keep on conquering new heights."
"Congratulations to the Asian Boxing Confederation and Thai Boxing Association for the success of their first flagship event in 2023. A lot of work has been invested in this tournament, a lot of work has been done not only in organizing the competition, but also in training the officials. IBA courses for R&Js, ITOs and courses for cut technicians were held at the same time as the championship. Thank you to everyone involved", said Mr. Abdulmutalim Abakarov, IBA Vice President.
Mr. Pichai Chunhavajira, ASBC President stated, "It's been an honour being here today. It is a great pleasure to be among such accomplished athletes and be able to present the medals to all boxers who have made it this far. It is truly a celebration of sportsmanship, friendly competition, and unity that gathered all of us into one big boxing family. I am so proud of all athletes, and I witnessed the birth of new stars in this Championship. So, thanks to all boxers who successfully and fairly fought from the very first round up until today. I would like to thank the Thai Boxing Association for impeccable preparations for the Championship which they worked day and night showing us the highest level of hospitality. Without your aid, it would have been impossible to create such a warm and well-wishing boxing atmosphere. And my sincere thanks to all officials who have been working on and behind the scenes of this Championship to grant honest and fair decisions."