Tashkent to host the IBA Men's World Boxing Championships with record prize money fund 
November 7th, 2022 / IBA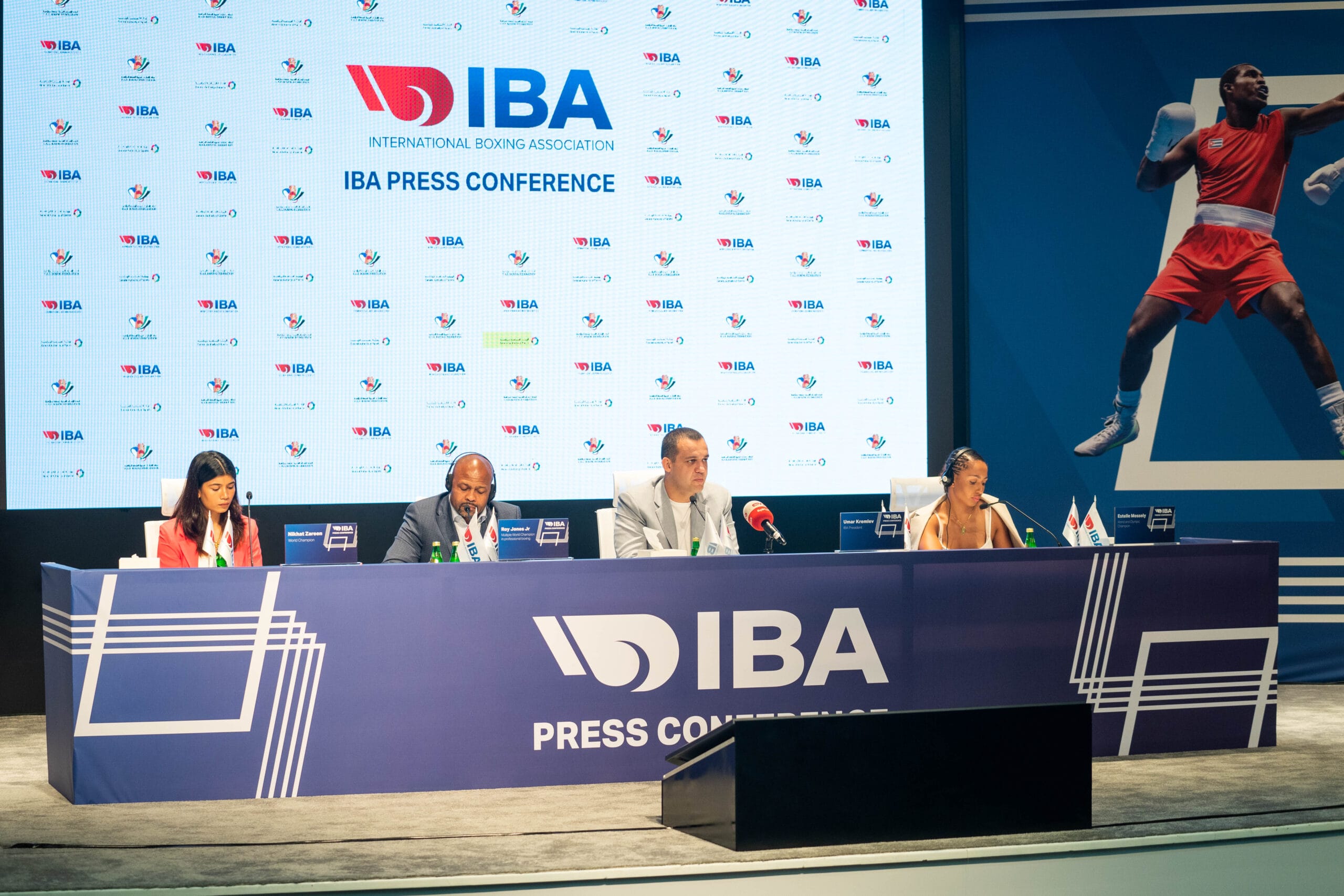 IBA President Umar Kremlev opened the press conference in Dubai today to speak about the IBA progress made in the last months. He confirmed that the IBA Men's World Boxing Championships 2023 will take place in Tashkent on May 1-14. 
'I am confident that IBA Men's World Boxing Championships will be held on the highest level in Tashkent, it will become one of the best in history. I have already visited Uzbekistan, I saw how they organized boxing tournaments. With their professionalism and love for boxing, they could be a role model for many countries. I am looking forward to seeing new champions crowned in Tashkent,' IBA President Umar Kremlev said.  
'For the first time in history, we will have a record prize money fund, $5.2 million USD. For the first place, the award is $200,000 USD, for the second place $100,000 USD, and for each bronze medalist $50,000 USD,' the President added. 
Senior Vice-President of the Uzbekistan Boxing Federation Saken Polatov stressed that he is very happy that Tashkent 'becomes a capital of world boxing.'
'This doesn't happen by a chance but because of the rich traditions of boxing in Uzbekistan that has been lasting for many decades. On behalf of the boxing family of Uzbekistan, I would like to assure millions of fans that our country will do everything possible, as well as impossible, for successful preparation and holding of the IBA Men's World Boxing Championships,' Polatov said.
Global Boxing Forum is to be relaunched in December in UAE   
The Global Boxing Forum (GBF) is going to take place in the UAE in December and will unite all stakeholders worldwide for the third time in history. 
The GBF was initiated by IBA President Umar Kremlev and, following the pandemic-related gap, is now re-established.  
'We are going to invite representatives of the world of boxing to the Forum, our top athletes and coaches, boxing functionaries, managers and promoters, referees and judges, doctors and all those involved in our sport. The GBF will become a platform for our stakeholders to discuss the most important development issues and solve them together,' President Kremlev said.    
'No other sport has such a big and important event, as a Global Boxing Forum. The impact of the first two editions of GBF was great, and I believe that this Forum will become a historical one in terms of participants, topics raised and results achieved,' he concluded. 
Estelle Mossely aims for more 
At the press conference, World and Olympic champion, and professional boxer Estelle Mossely claimed she is going to come back to the Olympic boxing for the home Games 2024. 
'As you know, the next Olympics will take place in France, my home country. I would love to take part in the Games, but the qualification system is still not clear. The IOC claimed that they have approved it but none of the athletes saw the details. Finally, we don't know if the weight categories, proposed earlier by IBA, are in force,' Mossely said. 
Newly crowned World Champion Nikhat Zareen from India mentioned that she 'has so much to say in boxing.'  
'IBA is my home. As an athlete, I feel safe here, in my boxing family. I am grateful to IBA for the prize money I received for this victory. I am going to buy a house in Hyderabad with it,' said Zareen.  
IBA Development and Training Office in the UAE 
IBA has the intention to open its Development and Training Office in the UAE. Similar offices are planned to be established on each continent. IBA Head Office will still remain in Lausanne, Switzerland.