Tajikistan capital Dushanbe to host the next IBA Champions' Night on 27 October
October 26th, 2023 / IBA Champions Night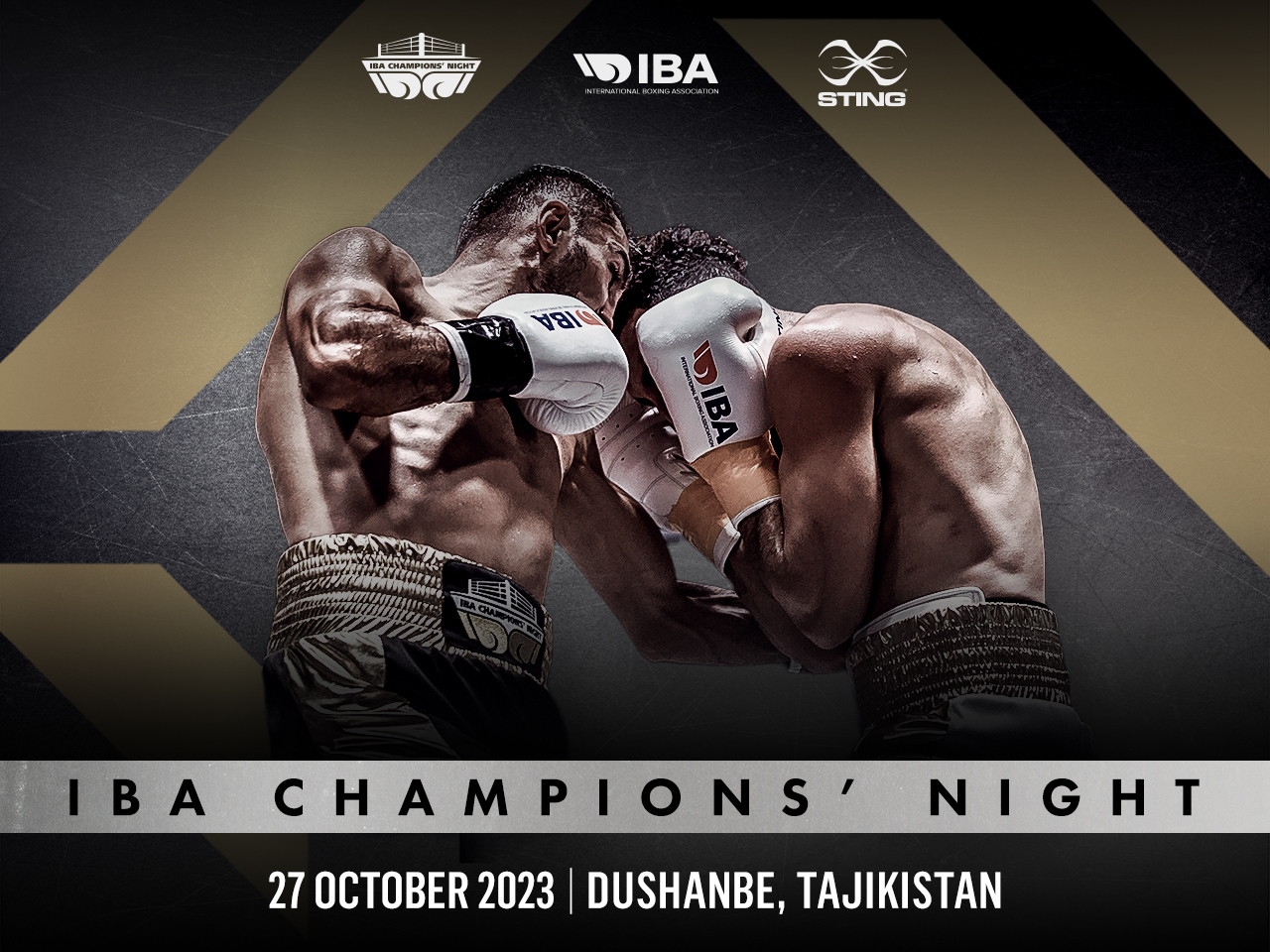 The capital of Tajikistan is to host the next edition of IBA Champions' Night with amazing fights between champions and contenders. The event will take place at the Dushanbe Arena Sport Complex on 27 October 2023.
IBA World Boxing Championships bronze medallist Chelsey Heijnen representing the Netherlands is going to face Ching-wen Su from Chinese Taipei who was a quarterfinalist at the IBA Women's World Boxing Championships in New Delhi 2023 in the 63kg weight category.
Commonwealth Games bronze medallist and African champion Patrick Chinyemba from Zambia challenges international tournaments winner from Russia, Artur Nagapetian. Two prospects, Abubakr Murodzoda from Tajikistan and Davit Azizyan from Armenia fight each other in another promising bout.
The evening will also showcase several professional bouts, including with the IBA World champions from Russia, Muslim Gadzhimagomedov and Sharabutdin Ataev, as well as IBA World Championships bronze medallist Bakhodur Usmonov from Tajikistan.
'This is a special Champions' Night that returns to the Asian continent after a successful event in Paris. Tajikistan is a country of talented boxers with strong character, and I anticipate great interest from the people of Dushanbe and our esteemed guests. IBA Boxing and professional boxing now go hand-in-hand, with our Champions' Night gaining momentum worldwide with every event,' IBA President Umar Kremlev commented.
'The Champions' Night is a unique format, where boxers can continue working within the IBA, securing their future. It's a series of pro-style tournaments with a generous prize pool that spans the entire globe, attracting an increasing number of participants,' he added.
'IBA assists boxers from an early age, nurturing them until they become professionals as our aim is to provide all opportunities for our athletes because we sports officials are here to serve them. Champions' Night is an opportunity for them to perform in both amateur and professional styles and achieve immense success. IBA is a home of boxing that offers both education and work,' President Kremlev concluded.
You can join all the action by watching the event livestream on its dedicated page.