Sport Integrity education takes center stage at the AIBA Focus Day in Buenos Aires
October 12th, 2018 / IBA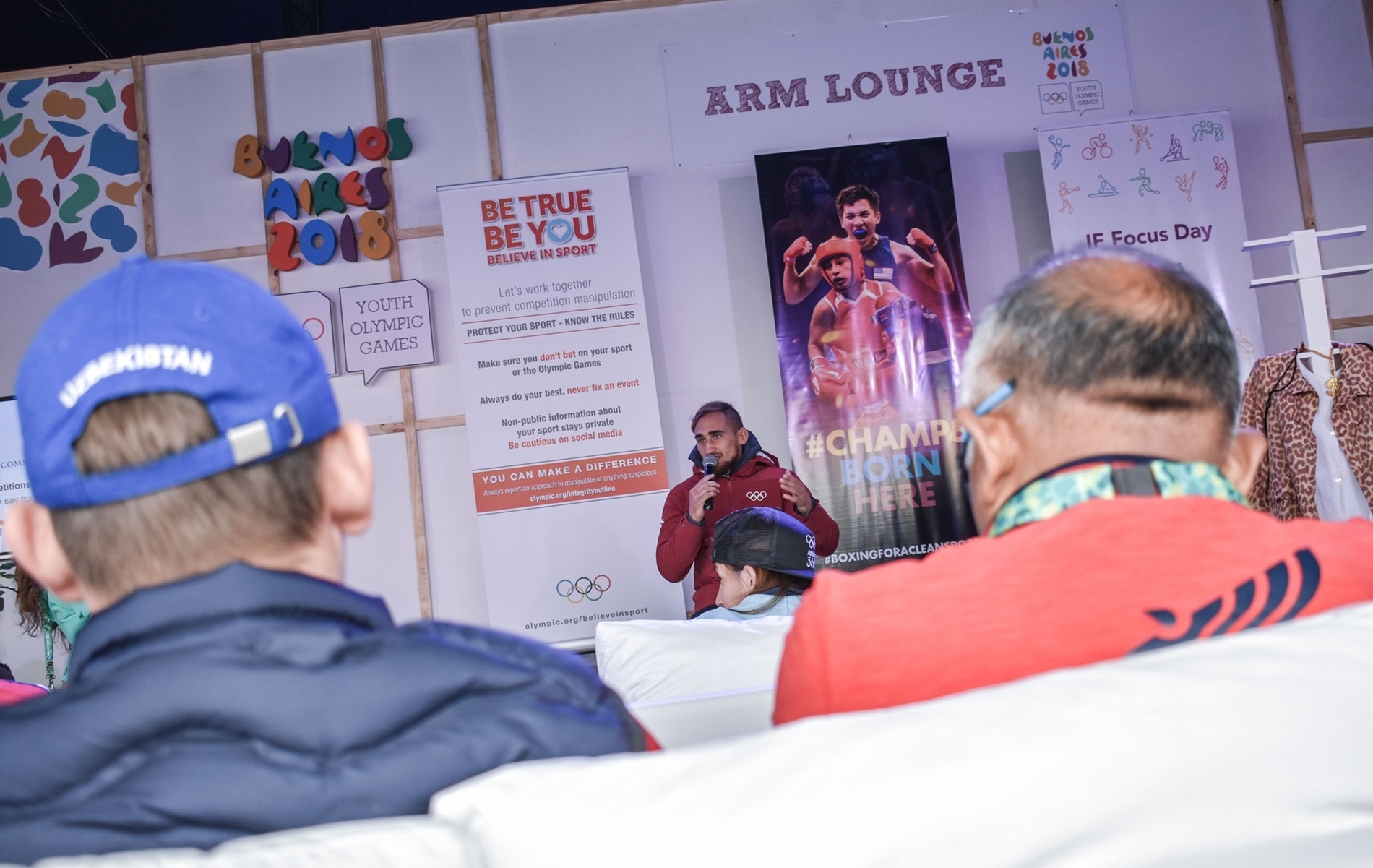 In collaboration with the IOC Olympic Movement Unit on the Prevention of the Manipulation of Competitions, and Buenos Aires Youth Olympic Games Organizing Committee (BAYOGOC), AIBA has conducted a Seminar for boxers and coaches as part of the IF Focus Day program at the Youth Olympic Games. The educational activity addressed the topic of sport integrity by raising the awareness of the risks and the preventive measures put in place to monitor corruptions.
Held at the Youth Olympic Village across two working sessions, a total of 80 participants from 21 nations were able not only to increase their knowledge about sport integrity, but also to take part in a role game to learn how to identify potential dangerous situations during their careers.
The Seminar was also conducted by Rio 2016 Olympian and Pan American Games bronze medalist Alberto Palmetta, who shared his experiences with the next generation of the boxing champions.