Sofiane Oumiha started his campaign successfully at the EUBC Cup in Budva
October 10th, 2023 / EUBC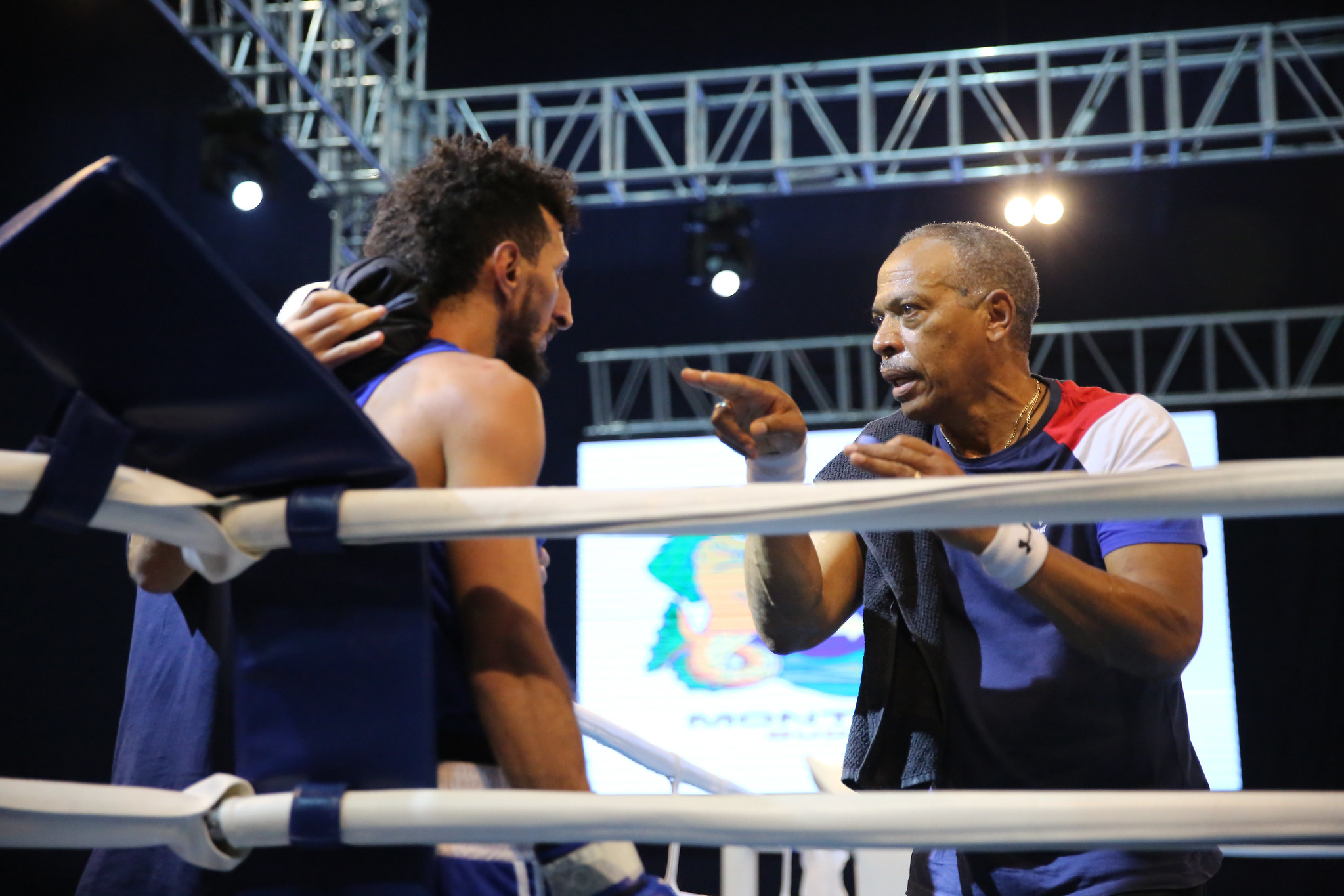 The second day of action at the EUBC Cup in Budva, Montenegro, was memorable with several top performances delivered. The event takes place until 14 October at the Mediterranean Sports Center.
The men's competition across 13 weight categories has prize money at stake with $15,000 for the first place, $10,000 for the second place, and $5,000 for the third. The quarterfinalists will also be entitled to receive a prize of $1,000 each.
Three-time IBA World Champion Sofiane Oumiha from France started his campaign with a victory over Artur Tuniyeu from Belarus and overcame him by a unanimous decision in their 60 kg bout.
In 63.5kg, French boxer Lounes Hamaraoui eliminated Narek Hovhannisyan from Armenia unanimously. In another fight of the category, Pavel Fedorov representing Serbia defended Salvador Flores Luque from Spain following a bout review confirmed his dominance. Gabil Mamedov from Russia saw off Bilge Kagan Kanli from Türkiye by a unanimous decision.
Representing Türkiye Turgul Han Erdemir won over Davron Bozorov from Moldova after a bout review where he scored 4:3 in the 71kg division. One of the favorites in the 80kg division Salvatore Cavallaro from Italy celebrated a victory over Kaan Aykutsun from Türkiye by a unanimous decision.
On the third competition day, one can see in action Davit Chaloyan from Armenia, Marko Milun from Croatia, Aliaksei Alfiorau from Belarus, Martin Molina Salvador from Spain, Vladimir Mironchikov from Serbia, Gazimagomed Jalidov from Spain and many others.