Sofiane Oumiha: I invite everyone to see my performance in Paris at IBA Champions' Night!
October 16th, 2023 / IBA Champions Night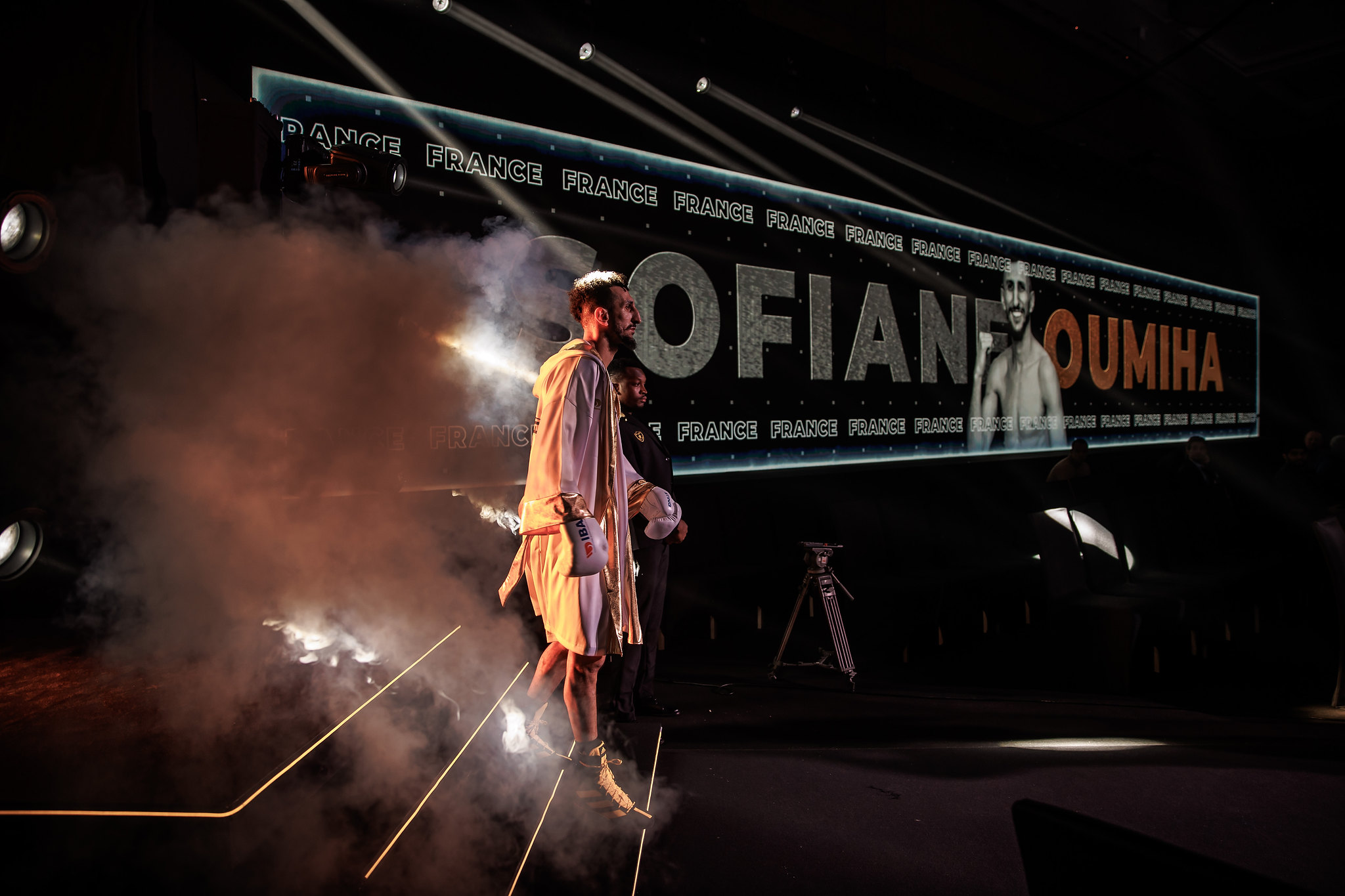 Three-time world champion Sofiane Oumiha from France has invited everyone to support him at the Westfield Forum Les Halles, Terrasse 1, during his fight against Bulgarian prospect Radoslav Rosenov at the IBA Champions' Night in Paris. The entrance is free of charge, and the program starts at 17:00 CEST on 18 October.
For the TV spectators in France, the boxing night will be live streamed on Eurosport. For the rest of the world, the IBA invites to join the stream at the FightNation platform and enjoy the best boxers in action.
Oumiha has just won the title at the EUBC Cup where he celebrated a victory over Rosenov in a spectacular bout. Their second meeting in the ring is crucial for both, as French boxer will pursue a goal to celebrate a victory in front of a home crowd, and the Bulgarian needs to take a rematch after becoming a runner-up.
'This pro-style format is not new for me at all, I already know it quite well. I have just finished a tough tournament in Budva, that's why I am perfectly in shape and well-prepared for 6-round challenge,' Oumiha said.
He remembered his fight against Radoslav Rosenov on Saturday, claiming 'He's a good boxer, this rematch is going to be a spectacular fight for the public. I try to perform well wherever I go, but it is true that people follow my performances via social media and internet, as I box a lot abroad. In Paris, they will have the opportunity to see me in real life in action.'
'My wife, my kids, and my friends, who are like brothers for me, will come to support me in Paris. I am waiting for you all to come as well,' Oumiha concluded.
Full fight card can be seen here.