Silver Belt Series Tournament will take place in Slovenia
September 23rd, 2022 / World Boxing Tour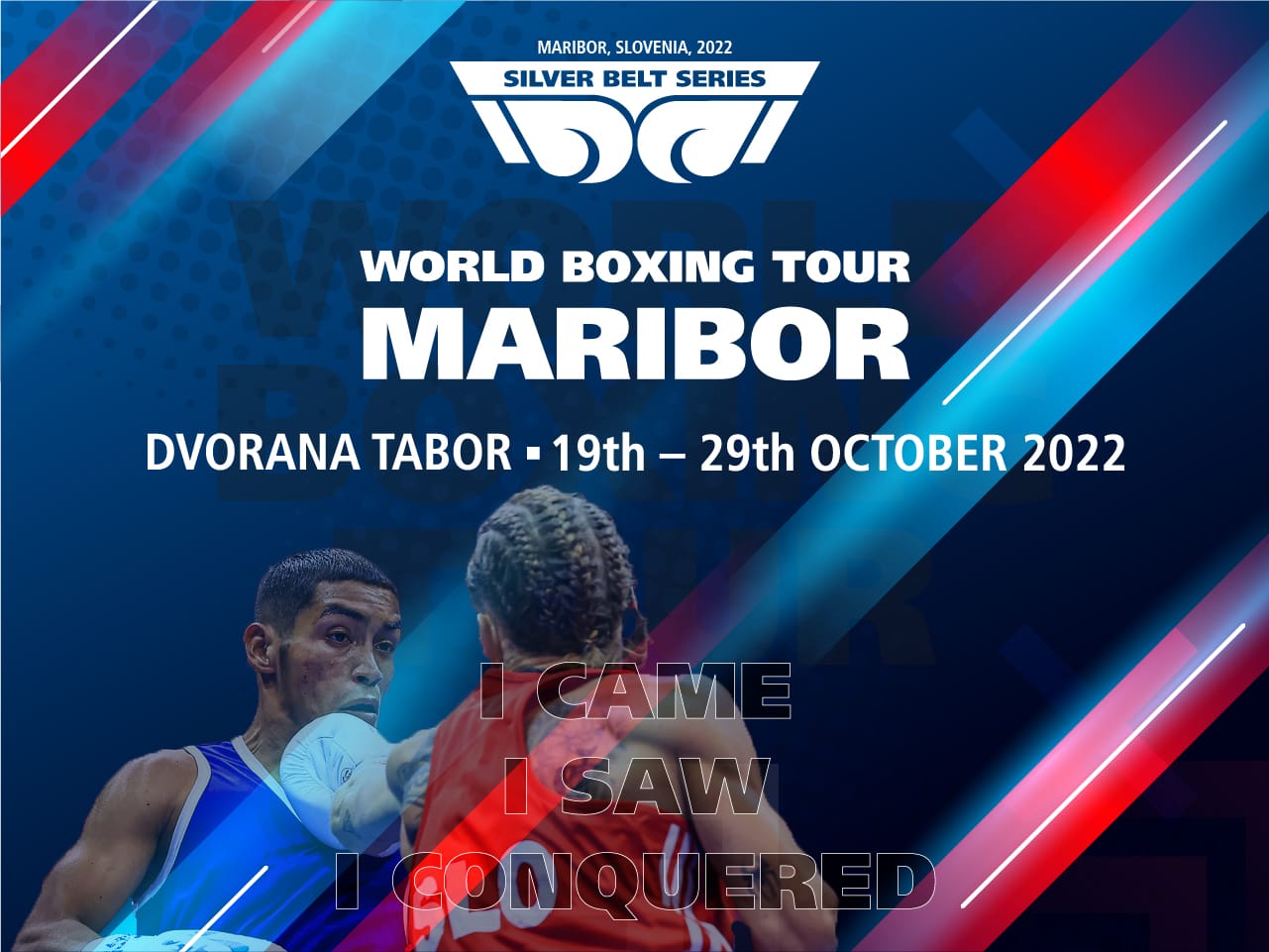 IBA World Boxing Tour event, Silver Belt Series Tournament will take place in Maribor on October 19-29. The tournament in Slovenia will become the first event of the World Boxing Tour, the brand-new competition launched by IBA. The World Boxing Tour (WBT) consists of a series of events that are classified into four categories: the Diamond Belt, Golden Belt, Silver Belt and Bronze Belt tournaments.
The event in Slovenia will have a Silver category and will welcome boxers all over the world. The WBT tournaments will allow boxers to compete against their counterparts from different continents more regularly, enhancing and improving their skills and overall experience.
The WBT tournaments will contribute to the new IBA ranking system, which will allow boxers to collect valuable points in each tournament. These points will help define not only the most successful boxers at the end of the year, but also the most successful National Federations, having generated the highest results throughout the season.
"The Silver Belt Series Tournament in Maribor will be the first event of the World Boxing Tour. I am sure that the Slovenian Boxing Federation will provide a high level of organization and will give a proper start to such an important boxing project", IBA President Umar Kremlev said.
"Maribor, Slovenia will be the capital of boxing from October 19 till October 29. We are honored and proud to have been entrusted with the organization of such a prestigious and important tournament. The tournament is very important not only for boxers from all over the world but also for taking boxing in Slovenia to the next level. It is an honor to be a part of the IBA and we would like to thank IBA for making it possible for us to organize the tournament in Slovenia. We promise to deliver it with excellence", Robert Reher, the President of Slovenian Boxing Federation said.