Registration opens for IBA Men's World Boxing Championships in Tashkent, nations invited to training camp
March 23rd, 2023 / Tashkent 2023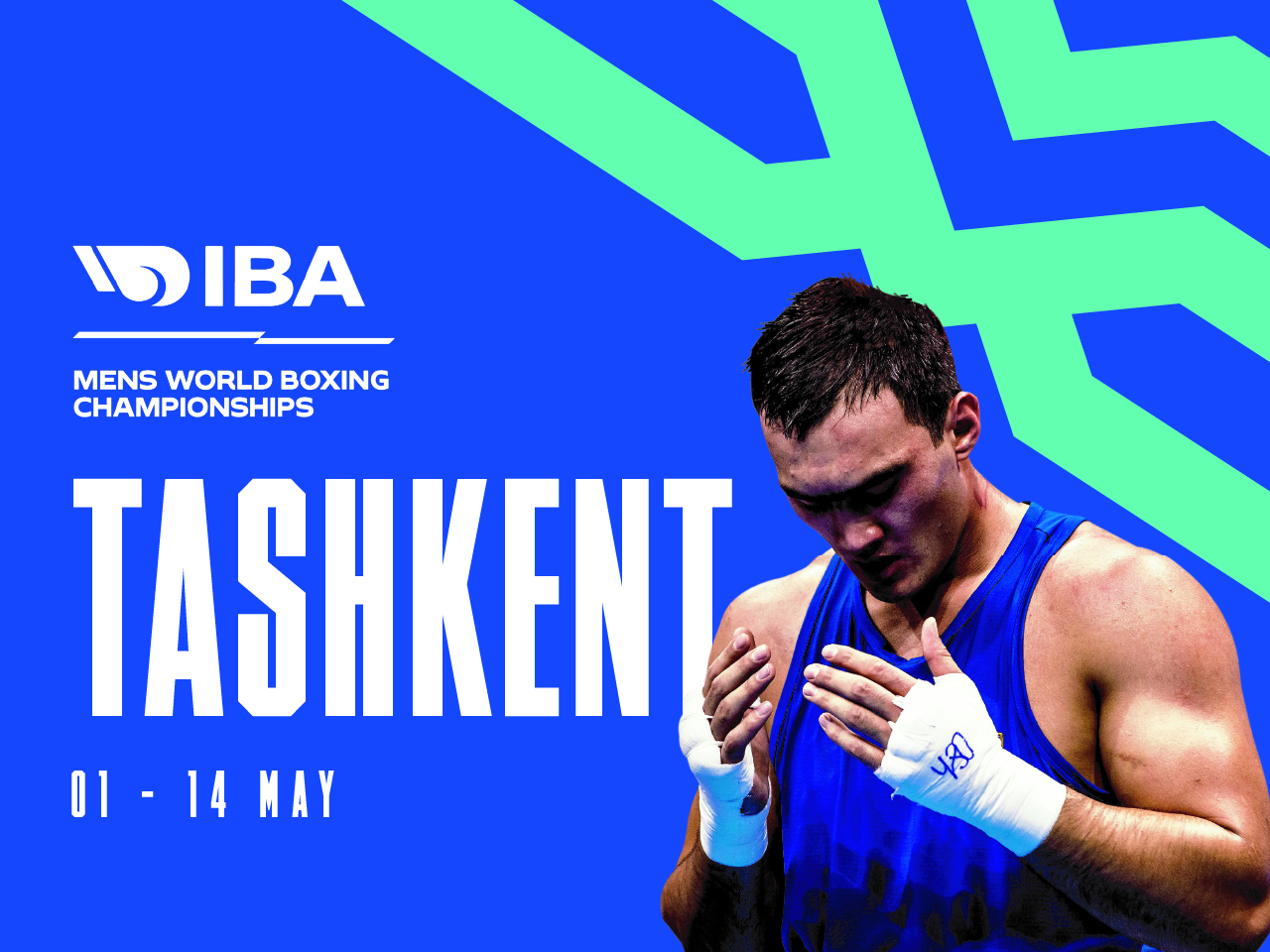 The International Boxing Association (IBA) has opened registration for the Men's World Boxing Championships, which is set to take place in Tashkent from 1-14 May. All National Federations are encouraged to register their athletes for the major men's event by 31 March.
The 7000-seat Humo Arena is going to host the competitions that are coming to Uzbekistan for the very first time. The tournament is going to feature record prize money for the medallists. The winners receive 200,000 USD, the silver medallists earn 100,000 USD, and the bronze medal-winners are to win 50,000 USD.
On 15-28 April, all nations are invited to participate in the training camp organized by Uzbekistan Boxing Federation. Countries will get an opportunity to practice with the best boxers from around the world on the eve of the men's major event and get used to the time difference and climate. The deadline to register is 31 March.
IBA President Umar Kremlev stressed that the World Championships in Uzbekistan will celebrate outstanding boxers, including those greatest from the past and the future champions.
'Our major events, IBA World Championships, were created to determine the strongest but also to celebrate their great achievements. It's time when the whole world is watching boxing, and our athletes under the spotlight. We want to celebrate them and those who have been on the podium previously, as intergenerational continuity is of greater importance for our future. I am looking forward to witnessing new stars to be born in Tashkent,' President Kremlev said.
The preparations are full-speed underway, as assured by Senior Vice-President of Uzbekistan Boxing Federation Saken Polatov, who also said that "boxing rightfully occupies a special place in Uzbekistan."
'And for our country, it is a great honor and pride to host the main boxing event – the IBA Men's World Boxing Championships! I would like to assure you that the Organizing Committee and the Boxing Federation of Uzbekistan would provide the best organizational conditions for the participants of this tournament, both from the competitive side and on issues related to staying in Uzbekistan, including ensuring complete security,' he said.
'Having significant practical experience in organizing large and big events in various areas of life, including sports, opportunities and resources, and most importantly, a great desire, there is every reason and confidence to believe that the World Boxing Championships will be organized and held at the highest level,' Polatov concluded.