Record number of entries registered for AIBA African Olympic Qualification Event in ten days' time
March 1st, 2016 / IBA
The AIBA African Olympic Qualification Event takes to the Cameroon capital city of Yaoundé between 11-19 March, with the continent's best male and female boxers in hot pursuit of the 30 men's and 3 women's places at Rio 2016 on offer. A record number of 272 boxers from 39 countries have registered for the event that comes with just five months to go until the start of the Games.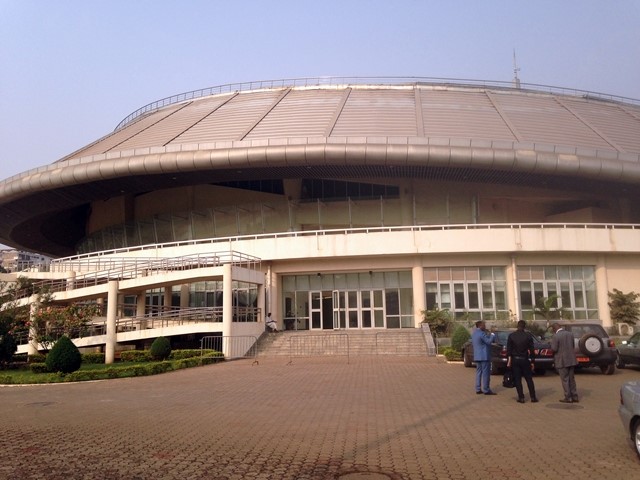 (Paposy boxing venue in Yaoundé)
"The African continent's boxers continue to show their prowess and strenghth at AIBA Boxing events, as highlighted by Morocco's Mohammed Rabii who was crowned 1st African AIBA World Champion in Doha in 2015. With a record number of entries and 36 spots available to the men and women in Yaoundé, this tournament is a key route to Rio 2016 Olympic Games and I am looking forward to an intense competition for the coveted places", said AIBA President Dr Ching-Kuo Wu.
2015 WSB Boxer of the Year award winner Rabii and four further athletes from the continent have already qualified, leaving the door open for the best boxers from the 39 nations to join them on the plane to Rio. The APB boxer Mohamed Arjaoui and Mohammed Rabii's younger brother Hamza represent Morocco's strongest chances of qualifying, while Algeria's World Championship silver medalist Mohamed Flissi and two-time Olympian Abdelhafid Benchabla will also be among the favourites to book their Olympic places.
Hosts Cameroon have high hopes for young star Wilfried Dieudonne Seyi Ntsengue while Tunisia, Egypt and Nigeria all have experienced boxers going for gold. Among the women's favourites will be Algeria's brilliant young flyweight Souhila Bouchene and Nigeria's All Africa Games champion Edith Agu Ogoke.
"This is a hugely important competition for these boxers and the pressure will be enormous. So many elements need to come together to make it to an Olympic Games, and the success stories will be those athletes who have prepared well and can cope with that pressure. I'm confident we will experience a memorable tournament in a country which has a long boxing tradition with passionate fans ready to support the best boxers on the continent", said the African Confederation President Kelani Bayor.