Rasheed and Thapa made history in the ASBC Asian Elite Boxing Championships
November 6th, 2022 / ASBC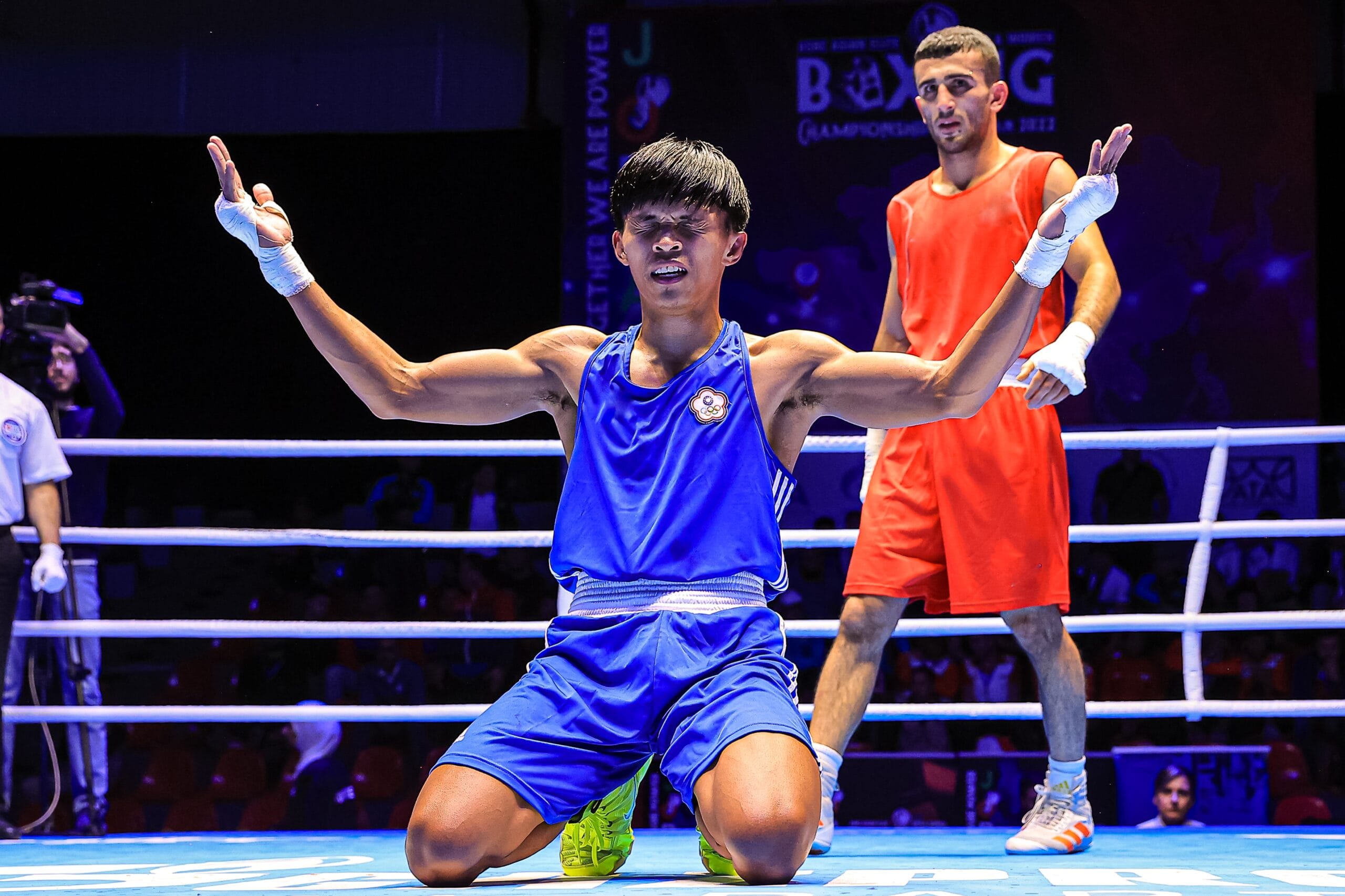 A long competition day was held at the ASBC Asian Elite Boxing Championships in Amman, Jordan on Sunday. Thirty two bouts and thirty two new medallists left the competition venue in the capital of the Hashemite Kingdom of Jordan. Thirteen countries are in the medal rankings while Zohaib Rasheed and Shiva Thapa made history.
The ASBC Asian Elite Boxing Championships to be continued with the last part of the quarter-finals on Monday and 28 bouts are on the agenda.
Philippines' second medalist is Carlo Paalam
Carlo Paalam from Philippines amazed in all of his international competitions between 2016 and 2021 but could not compete in any events in the previous 15 months. The Filipino bantamweight (54kg) boxer was smaller than his South Korean opponent, Yoon Joo Sung, but used his attacking style to catch his less experienced opponent. Paalam was able to share his power between the three rounds well enough to win this important quarter-final contest earning the second medal for the Philippines.
"I trusted my coaches' strategy and instructions and thanks for the strong planning, I could win this contest today. Many of them told me that it was a better performance than in the first bout. I have done my best and I am expecting the next victory in the semi-finals," added Carlo Paalam.
Khalokov amazed the crowd in Amman
Abdumalik Khalokov from Uzbekistan is their team's best boxer who moved down to the featherweight (57kg) in the beginning of the year and won his events in his new division. The silver medallist of the World Boxing Championships 2021 used up his Iranian opponent's faults and all of the judges favored him after the first round. Sajjad Mohammadpour is an experienced boxer but he couldn't find any weapons against the quick Uzbek. Khalokov will now meet Mongolia Gantumur Lundaa from Mongolia in the semi-finals.
"It was my third contest in Amman and the third triumph. I feel myself well in the new 57 kg weight class, this is perfect for me. I have the respect of all my opponents but I believe my main rival could be Serik Temirzhanov in this Championship", said Abdumalik Khalakov after his quarter-final bout.
Kazuma Aratake is Japan's fifth medallist
Kazuma Aratake advanced to the final of the ASBC Asian U22 Boxing Championships but he was knocked out by Asilbek Jalilov from Uzbekistan. Following that KO loss, he trained harder to be in his best shape in Amman. The 20-year-old Japanese knew his rival, Mongolian Orkhontungalag Unubold from the U22 events and opened the first round with strong activities. The Japanese southpaw looked fresh in comparison to Unubold who had a tough preliminary contest.
"I was silver medallist in Tashkent therefore my only goal here is the gold. I have good conditions now, I boxed from my heart today and I am waiting for the next challenge," said Kazuma Aratake after his first success in Amman.
Zohaib Rasheed is Pakistan's first medallist since 2005
Zohaib Rasheed earned a historic medal at the ASBC Asian U22 Boxing Championships and following that bronze he claimed national titles. The 22-year-old boxer moved back to the minimumweight (48kg) and expected a hard battle against Natthapong Thuamcharoen from Thailand. Rasheed landed shots from longer distances but the younger Thai controlled the first round and took the lead on the scorecards. Pakistani athlete landed stronger shots in the second round and the ringside doctor stopped their bout. Rasheed became his country's first boxer since 2005 who earned a medal in the Asian Boxing Championships.
"I earned a medal in Tashkent earlier this year and I am so happy that I was able to repeat that in the ASBC Asian Elite Boxing Championships in Amman. God was with me and I hope I can be a finalist in this wonderful event," said Zohaib Rasheed.
Shiva Thapa is six-times Asian medallist
Indian Shiva Thapa bagged medals in the 2013, 2015, 2017, 2019 and 2021 editions of the ASBC Asian Elite Boxing Championships. Following his first narrow success, Thapa faced South Korean boxer Choi Min Su who competed mostly in national events. The 29-year-old Indian felt the importance of this quarter-final and he fought like in a title contest keeping his focus on the highest level. The South Korean was under pressure and Shiva Thapa worked hard enough to win his sixth-in-a-row Asian medal.
"This is my sixth medal in the history of the Asian Boxing Championships and I recognized this only when my hand was raised by the referee. I hope I will inspire the next generation of Indian boxers and our sport will be more popular in my country. After this success, of course I am expecting to win my semi-final," said Shiva Thapa following his historic success.