Prime Minister of Armenia met with IBA President in Yerevan
May 30th, 2022 / IBA President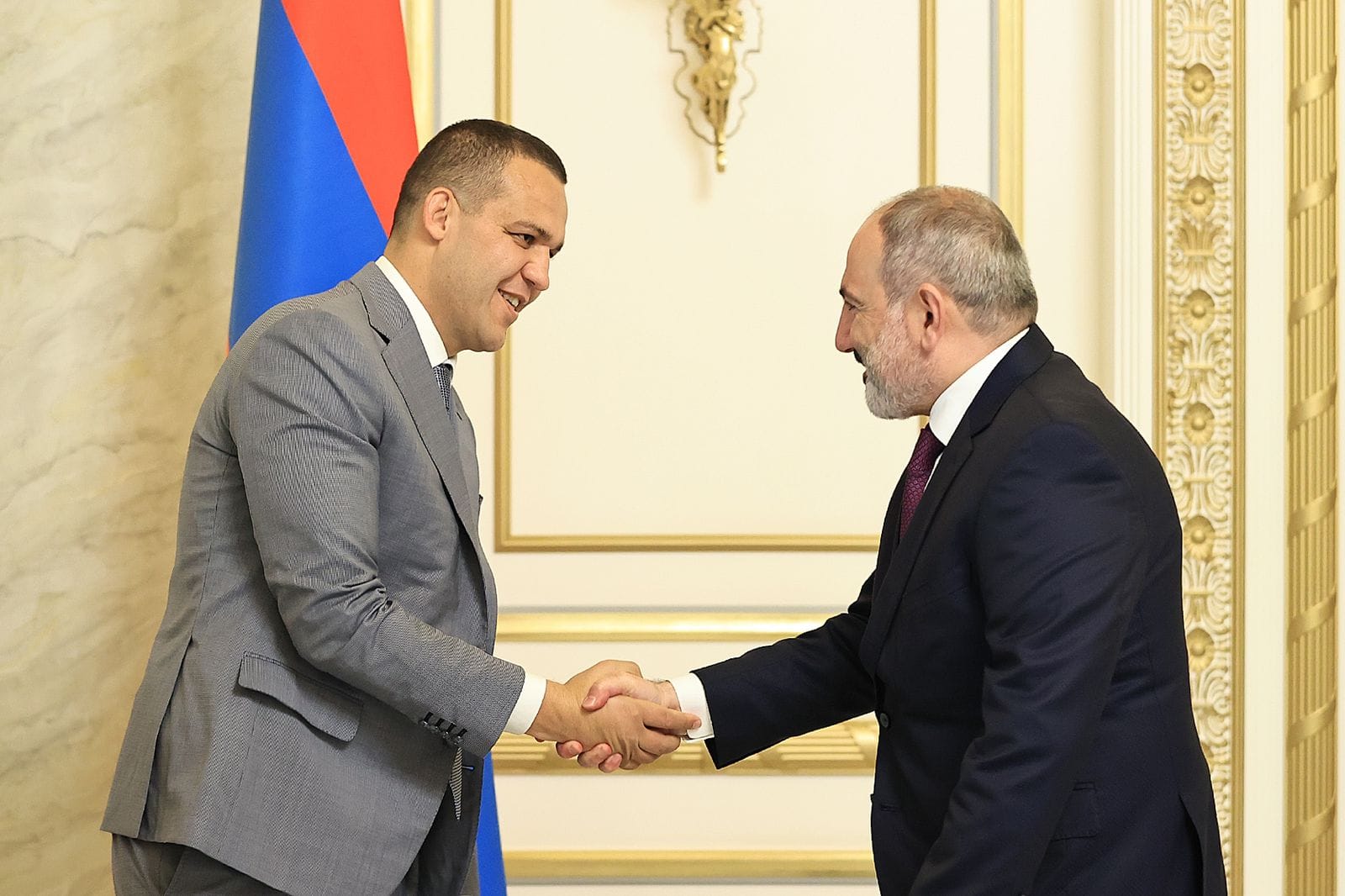 On May 30, the Prime Minister of the Republic of Armenia Nikol Pashinyan welcomed IBA President Umar Kremlev during his visit to Yerevan for the EUBC Men's European Boxing Championships.
The development of boxing, the popularization of sports lifestyle in Armenia were discussed in the meeting, as well as the organization of international tournaments and the development of sports infrastructure.
Mr. Kremlev expressed gratitude to Mr. Pashinyan for the top-level organization of the European Championships.
"Armenia is a boxing country, people here love boxing. I am grateful for the great organization of the tournament. The next organizing committee of the European Boxing Championships should definitely learn from you," Mr. Kremlev said.
"The most important thing for us is the best conditions for athletes and coaches. I spoke with them again today, everyone is delighted with such a warm welcome and the conditions, this is crucial. Without doubts, Armenia is ready to host large-scale events," he added.
IBA President presented programs to promote boxing, create necessary conditions for the professional growth of athletes, incentive mechanisms and infrastructure support, adding that the IBA will support the development of the sport in Armenia.