President Kremlev defies the past with huge financial prospects for IBA boxers
May 1st, 2023 / Tashkent 2023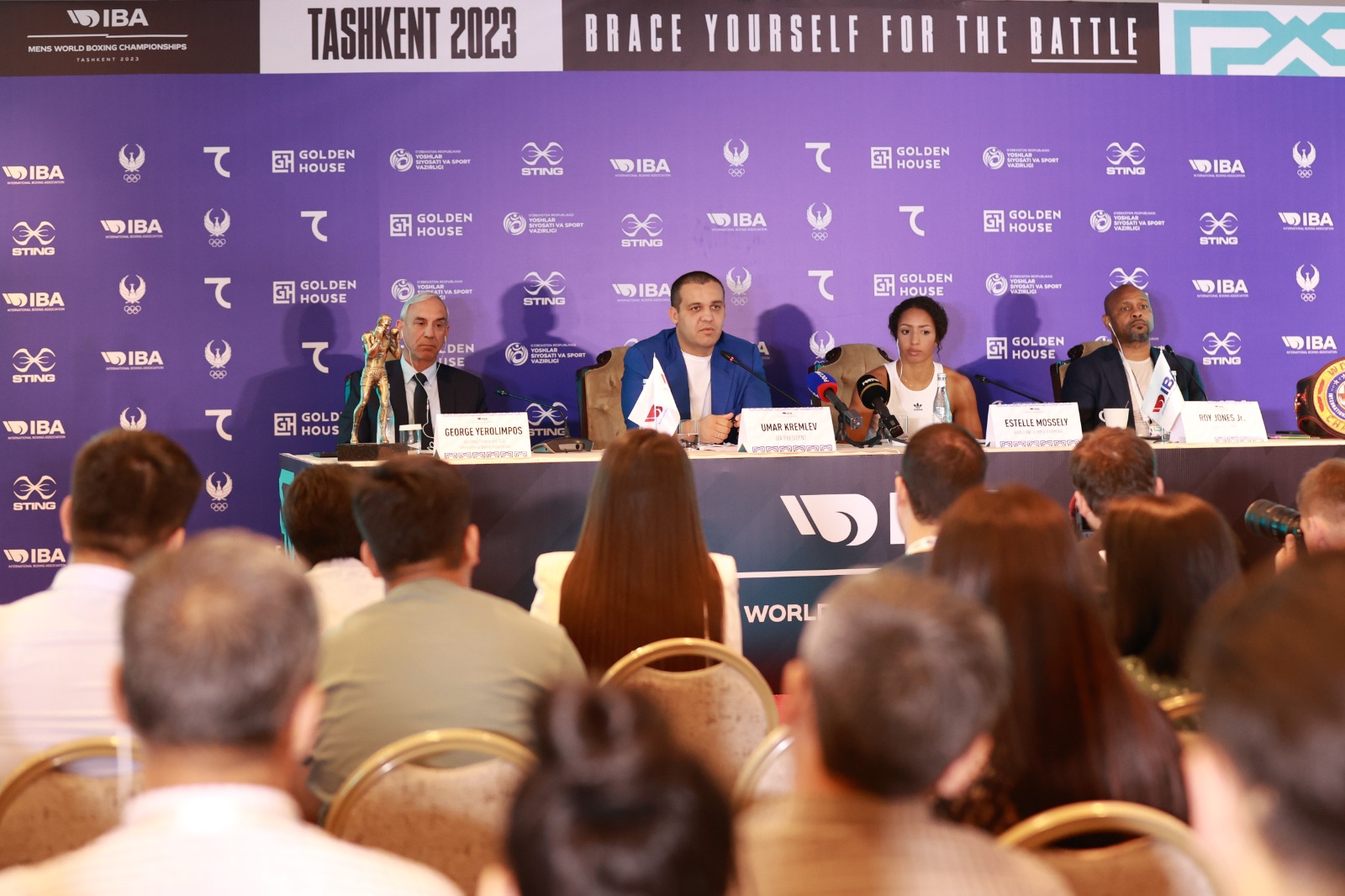 IBA President Umar Kremlev claimed that the World Boxing Championships will take place annually and the prize money fund will grow rapidly to reach $1 million for gold by 2027.
The IBA will keep staying strong in delivering the best conditions for its athletes.
'I am utterly convinced that the well-being of our boxers is a key to success for our sport. First and foremost, each athlete should be able to represent their country and have equal rights. Secondly, they have to be able to provide for their families and earn money from boxing. I can state categorically that IBA should invest in boxing and not make money on it. We need to keep proving with our actions that boxing is not only a sport to practice for good health and shape, but also it is an upward mobility for many, it may well be a career path,' President Kremlev said.
He also addressed the creation of a rogue international boxing body.
'There have always been attempts to shatter integrity of the International Boxing Association, both from inside and outside. In fact, it is a sign that we are very successful and chose a right direction. I recommend everybody concentrates on our goals and we keep going forward for the sake of our athletes and coaches, for our National Federations. We need to be united and stick to our mission,' the President added.
A legendary boxer Roy Jones Jr. said he is absolutely positive about the efforts and steps taken by the IBA.
'I am really pleased to see the great work IBA is doing. Athletes feel secure and safe within IBA. With bigger prize money funds they will be able to achieve even more, train harder and deliver more spectacular fights. I see no issues for boxing and IBA to be a part of the Olympic family, as the sport has it all. It is widely beloved and practiced, it helped millions of people to find their way in life. I urge the IOC again to reconsider their attitude towards IBA because IBA is its athletes, coaches, and National Federations. Because IBA is boxing, and it's a foregone conclusion,' Jones Jr claimed passionately.
World and Olympic Champion Estelle Mossely described the opening ceremony of IBA Men's World Boxing Championships as "the best she have ever seen".
'The boxers from around the globe will have the opportunity to change their life here, in Tashkent. Huge prize money, big event, and of course we will see strong and exciting fights. Here is the first step before the Olympics Games. Many countries come here for one reason, a victory! I want to say to the boxers to be focused, be strong and wish good luck to everybody,' Mossely said.