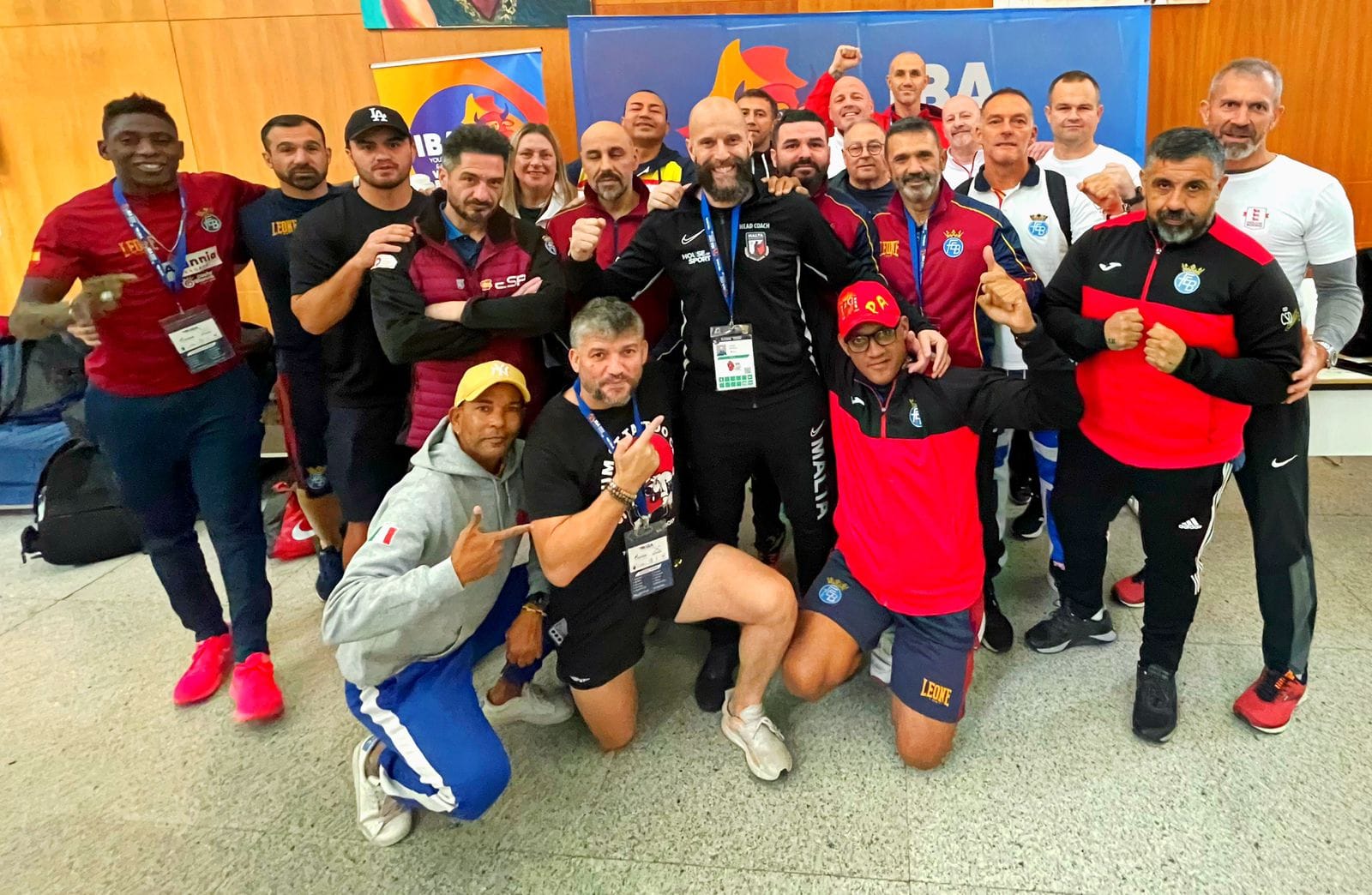 IBA 1-star coaches course successfully finished in La Nucía, Spain and the participants will bring home some new knowledge which they will share with their colleagues and implement into the training routine. The program is being adjusted to facilitate the competition schedule and the various needs of each participant, by mixing theoretical lectures and workshops with daily life practice with the athletes on site.
'We have learned a lot of new things, it's been really good, some good talks on physiology. Stressful time, but it's a good learning course. Stressful time, but it was good learning. Certainly some takeaways for us. We met other coaches from the national federations. It will help us to develop more in the future.  It was good to work with others and see what things in boxing they do differently and how they deliver the techniques. We have been listening and watching and hope we can adapt that to the way we work. It was a great experience, we really enjoyed the course and hopefully, we will progress and learn and take it to our own federation to other coaches from our countries to learn from our experience,' England team coaches Laura Sargeant, John Hodkinson, Chris Lodge, Phil Knight and David Johnston said.
'The things that I've learned have been amazing, not only from Gabriele [Martelli, the instructor], but from the other high-level coaches who were on the course. An interesting thing for me was the psychology that he teaches. I am fascinated with it and I think it is so important for the sport. That's something that I want to bring back to my country, so we can start implementing these things in high-performance athletes. 90% of the sport is actually psychology. Not the technique, not your skill or physical levels, but more the mental part of the game. So knowing as a coach, being aware of my athletes, I learn their body language, understand when they are nervous, and I need to calm them down or bring them up. So just knowing your athletes and being aware of their movements, body language, the things they say, the things they don't say,' said Margaret Sidoroff-Canty, a Canadian coach.
'We have learned a lot from the coaches from other countries. Gabriele Martelli is an excellent instructor, we learned a lot and shared a lot of experiences. I think we need more such courses because it is the best way to learn,' Spanish coach Jose Manuel Iglesias Diaz shared.
IBA Coaches Instructor Gabriele Martelli was very satisfied with the course and the level of participants.
'I'm very impressed with the level of the coaches in this course! All national federations sent experienced and certified national-level coaches already coaching boxers with big results in the continental and world level, and Olympic Games. Also, some of them have a huge experience themselves as boxers. I want to congratulate all coaches on the commitment shown, as they had a pretty hard course. They were not only working to attend the course and receive their education, but they were also running to the venue to help the organization the whole day till late at night. The spirit was amazing and a rich opportunity of sharing experiences and cultures coming from different countries. I thank the Spanish Boxing Federation for all the support during this amazing course and the availability at all times to change the schedule due to the fights of the day,' said Martelli