Olympic and world champions lead the men's and women's fields as the AIBA European Olympic Qualification Event gets underway April 9-17
April 4th, 2016 / IBA
A total of 217 men and 57 women, representing 38 European nations, will be chasing 36 qualification spot for the Rio 2016 Olympic Games (six for women, 30 for men) during the 10 days of competition at the AIBA European Olympic Qualification Event, held in Samsun, Turkey 9-17 April.
A host of boxing's biggest stars – including London 2012 Olympic Games gold medallists Katie Taylor (IRE) and Nicola Adams (GBR), 2011 and 2013 AIBA World Boxing super heavyweight champion Mahammadrasul Majidov (AZE), 2015 EUBC European Confederation Boxing Champion Eimantas Stanionis (LTU), German WSB boxer Baku 2015 European Games bronze medallist Hamza Touba and APB boxer Serge Michel – will be stepping in to the ring in Samsun in pursuit of one of the sport's most sought after prizes.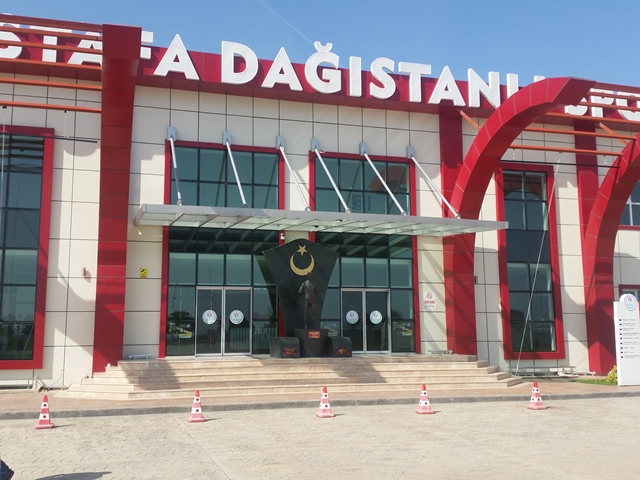 There are 10 weight categories for men, ranging from light flyweight up to super heavyweight. The two finalists from each division will receive a quota spot for the Rio 2016 Games, while the two losing semifinalists will take part in a box-off for the third and final qualification place.
The women will compete in three weight categories; flyweight, lightweight and middleweight. The two finalists in each class will win a quota at the coming Olympic Games.
Great Britain and Azerbaijan are sending two of the strongest looking men's squads to Turkey. World Series of Boxing stars Muhammad Ali, Joseph Cordina, Pat McCormack, Joshua Buatsi and Joseph Joyce lead the way for Great Britain. While London 2012 heavyweight bronze medallist Teymur Mammadov is one more name to watch for the Azeri team together with Mahammadrasul Majidov and 2013 AIBA World Boxing bantamweight champion Javid Chalabiyev.
Hungary's EUBC European Confederation champion and WSB Boxer Balazs Bacskai is a strong favourite for the welterweight class. In addition, Ukraine has named a squad packed full of AOB, WSB and APB talents and home stars Turkey are also expected to feature heavily.
In the women's draw, despite strong competition, no name stands out quite so brightly as Katie Taylor. Ireland's lightweight star is the reigning Olympic, World and European champion, unbeaten in all competition since 2011 and widely considered to be the best pound-for-pound female boxer on the planet.
While Taylor starts as favourite in the lightweight class, Nicola Adams, the London 2012 flyweight champion, is the one to watch in her division and Dutch star Nouchka Fontijn takes the honours in the middleweight category.
Seven other AIBA Women's World Boxing champions also line up: two-time champion Anna Laurell of Sweden (middleweight), Savannah Marshall of Great Britain (middleweight), Elena Saveleva of Russia (flyweight), Anastasiia Beliakova of Russia (middleweight), Mariia Badulina-Bova of Ukraine (middleweight) and Stanimira Petrova of Bulgaria (flyweight).