New ranking system sets up seeds for thrilling clashes at IBA World Boxing Tour Golden Belt Series event in Marrakesh
February 6th, 2023 / World Boxing Tour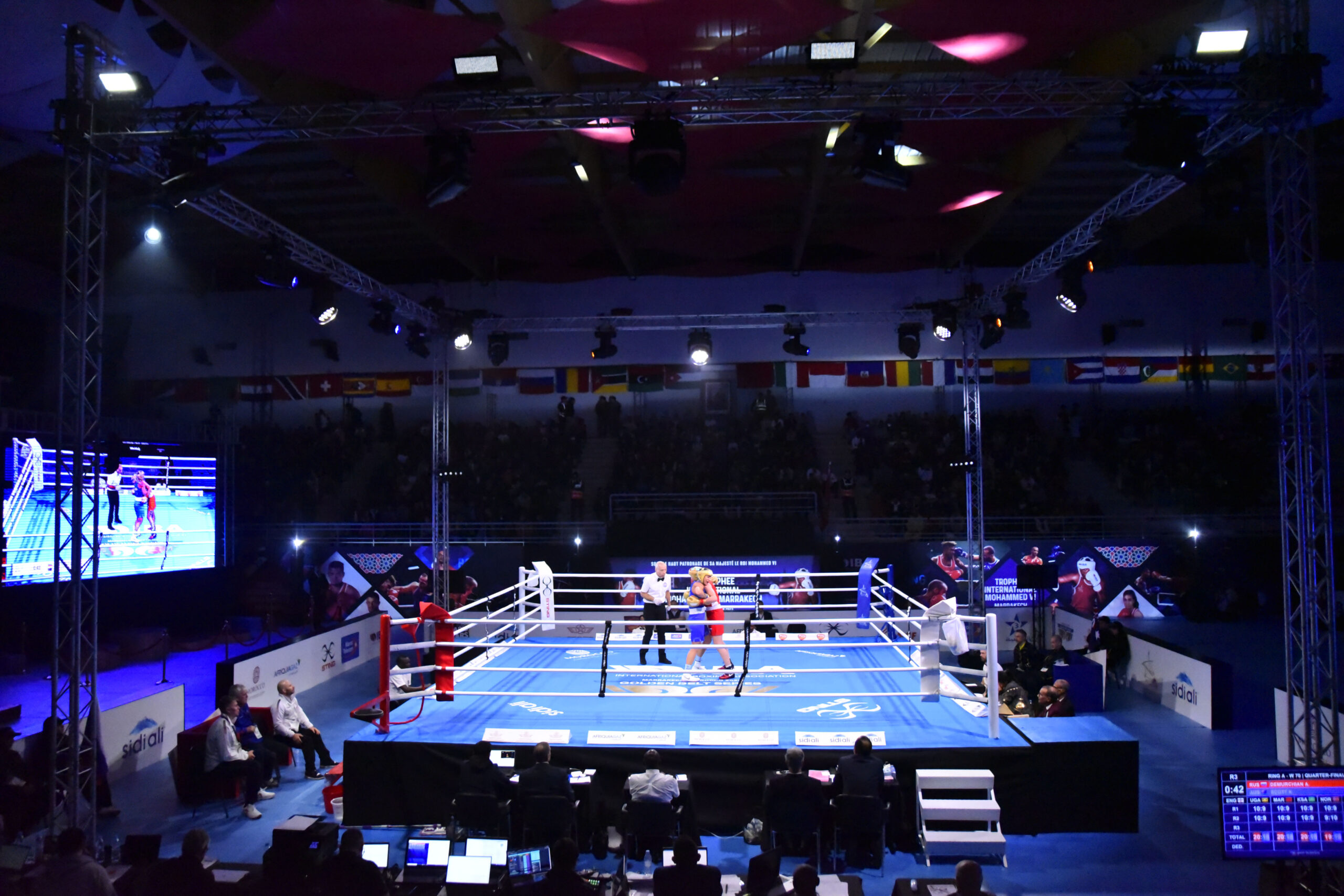 Seeds have been introduced for the first time under the IBA's new ranking system at the World Boxing Tour Golden Belt Series event in Marrakesh
The system rewards boxers who perform well over the year and establishes an exciting season-long journey for athletes and fans
Gold medal-winners in Marrakesh will receive 900 ranking points, with 700 points for second place and 500 for third
A new International Boxing Association (IBA) ranking system has swung into action with the introduction of seeds for the first time at the ongoing World Boxing Tour Golden Belt Series event in Marrakesh, Morocco.
The system, which benefits athletes and fans alike, has ensured an exciting finale in Marrakesh, where Africa's first-ever Golden Belt Series event will conclude on 10 February 2023.
With many of the top seeds being kept apart until the latter stages, spectators at the 2,500-seat M'Hamid competition venue are being treated to an ever-increasing number of thrilling bouts as the finals close in.
The boxers who perform well in Marrakesh will strengthen their positions in the IBA rankings – which are being used to decide the seeds on the World Boxing Tour and World Championships – ensuring they have a less daunting path to the big podium contests at future events.
The IBA released the new ranking system in October 2022, but the event in Marrakesh is the first elite competition where seeds have been allocated on the back of the system, and the development has been warmly welcomed by participants, officials and fans."There is no doubt that the introduction of seeds at IBA events such as this World Boxing Tour Golden Belt Series competition in Marrakesh is good news for the sport, whether you are in the ring or watching the action," the IBA's Head of Sport, Marko Petric, said.
"We want to encourage athletes to perform well across the season so their route to event finals becomes easier, but we also want to ensure a balanced competition where fans get to see the best boxers in the medal clashes. This new system establishes an exciting season-long narrative for competitors and fans whilst ensuring elite boxers rise to the top and are rewarded for their efforts."
The World Boxing Tour comprises a series of events that are classified into three categories: Golden Belt, Silver Belt and Bronze Belt tournaments, which contribute to the new IBA ranking system that will help to define the most successful boxers at the end of the year. The top four athletes in each weight category will fight to be named the best of the best at the annual Diamond Belt Series event.
Gold medal-winners in Marrakesh – and other Golden Belt Series events this year – will receive 900 points in the ranking system, with 700 points for second place and 500 for third. Silver Belt Series event winners will receive 600 points in 2023, with Bronze Belt Series competition winners collecting 300 points.
Marrakesh is hosting the third event on the World Boxing Tour, the IBA's groundbreaking new competition series, after successful Silver and Golden Belt Series tournaments in Slovenia and Mexico, respectively, last year.