New phase of training courses for AIBA officials gets under way
October 31st, 2016 / IBA
In its ongoing efforts to provide the most up-to-date training methods for all of its officials, AIBA began a new phase of far-reaching training courses and seminars on 27 October at its World Boxing Academy in the Kazakh city of Talgar.
The first three-day course since the Rio 2016 Olympic Games focused on the Supervisors and International Technical Officials (ITOs), with 41 participants from 19 countries registered.
"As part of its reinvigorated education policy, AIBA is taking important steps towards expanding its body of officials and improving standards around the world to ensure greater consistency across its competitions at all levels. The work has begun at this superb facility in Talgar and will continue in 2017 and beyond using designated AIBA events to host courses, practical workshops and seminars with the best professionals at our disposal," said course leader and Technical and Rules Commission Chairman Mr Helmut Ranze.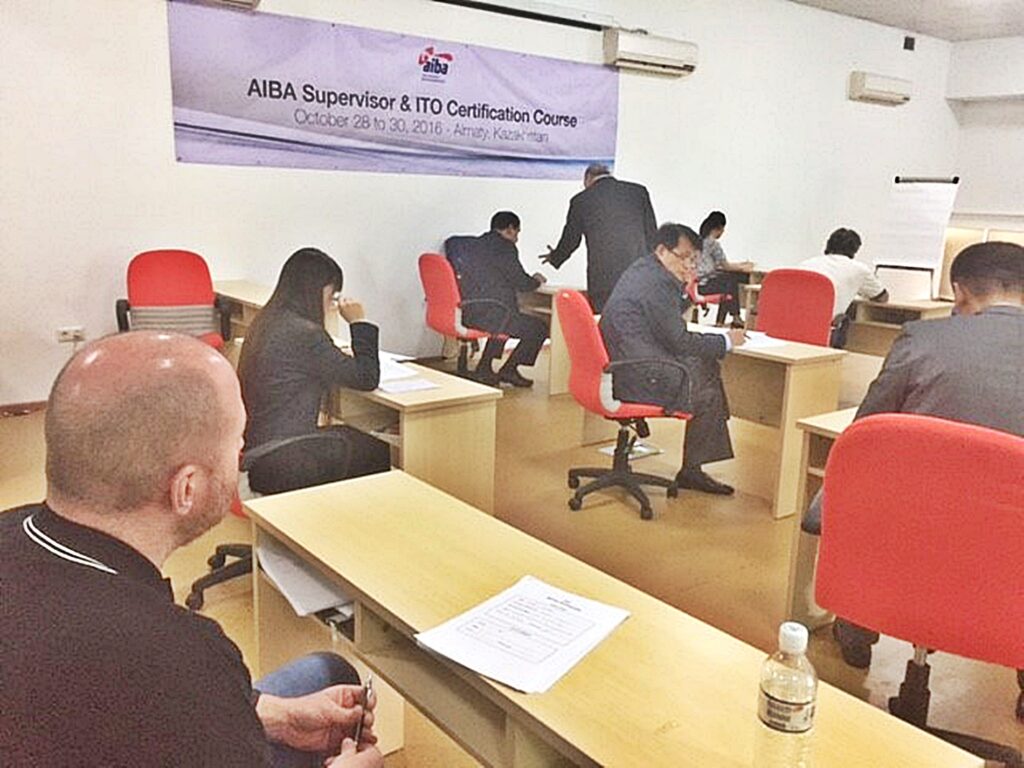 Throughout the Olympic cycle towards Tokyo 2020, AIBA has been explicit in its commitment to education, providing an increased frequency of training courses in a wider number of territories in order to expand its pool of officials, build experience and, ultimately, improve performances.