Nepal President and AIBA President discuss gender equality in sport
November 17th, 2021 / IBA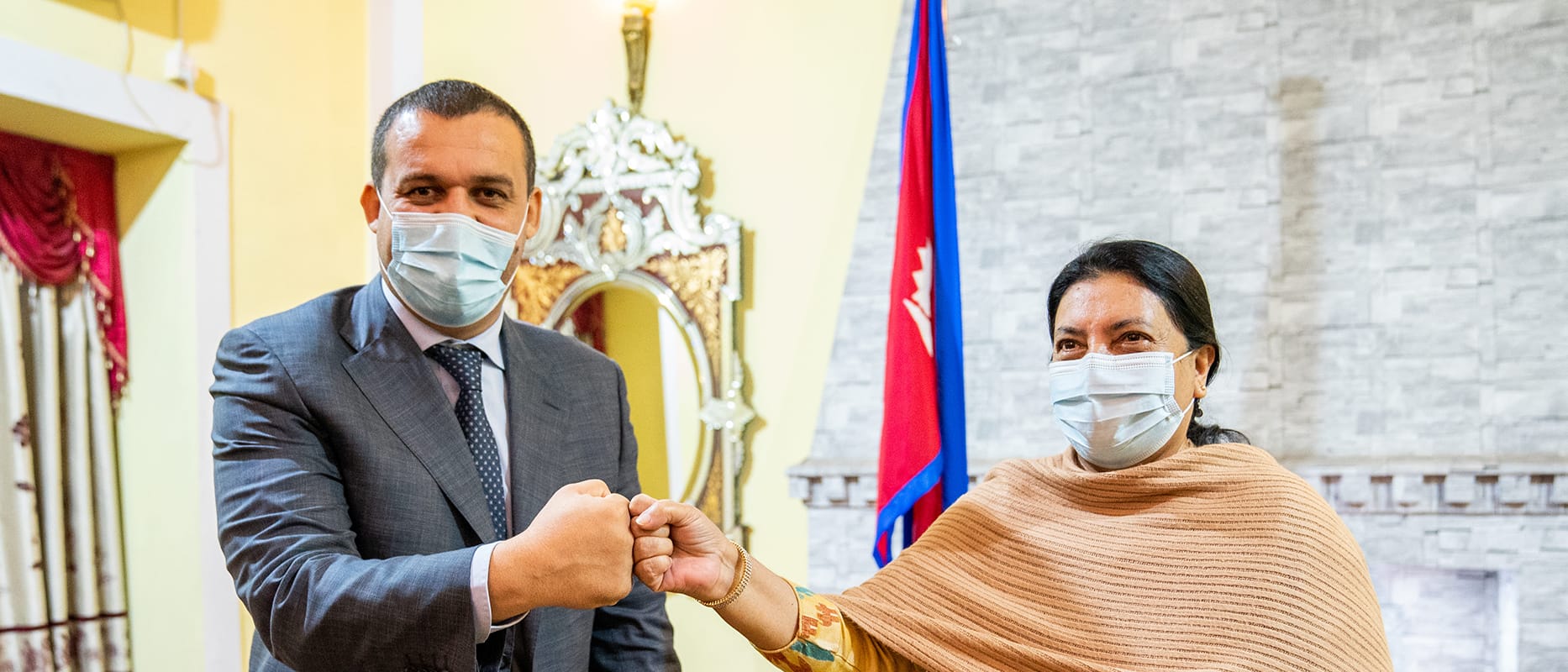 Nepal President Ms. Bidhya Devi Bhandari held a meeting with AIBA President Mr. Umar Kremlev during his official visit to Nepal.  
In addition to the general topic of the development of boxing in the nation, the two leaders discussed the important issue of promoting gender equality in sport. 
"I want to express big gratitude for taking care of the development of sports and personal involvement of the Head of Nepal. From AIBA side we fully understand importance of gender equity question and work at this issue very actively to create equal conditions for men and women in boxing. For example, we created the same level of prize money for Men's and Women's Championships", Mr. Kremlev said. 
"Boxing is one of the most popular sports in Nepal. From our side we will provide all kind of support for the development of sports in the country and to work more closely with Nepal Boxing Federation. We really appreciate the ideas to implement special boxing program to schools and institutes, to create training camps in the mountains and to hold significant Asian tournaments here," President Bhandari stated.  
Both leaders agreed on further tight cooperation of joint projects to bring Nepali boxing to the next level.  
According to President Bhandari, she is very pleased about AIBA's efforts to bring Nepali athletes to the Men's and Women's Boxing Championships.