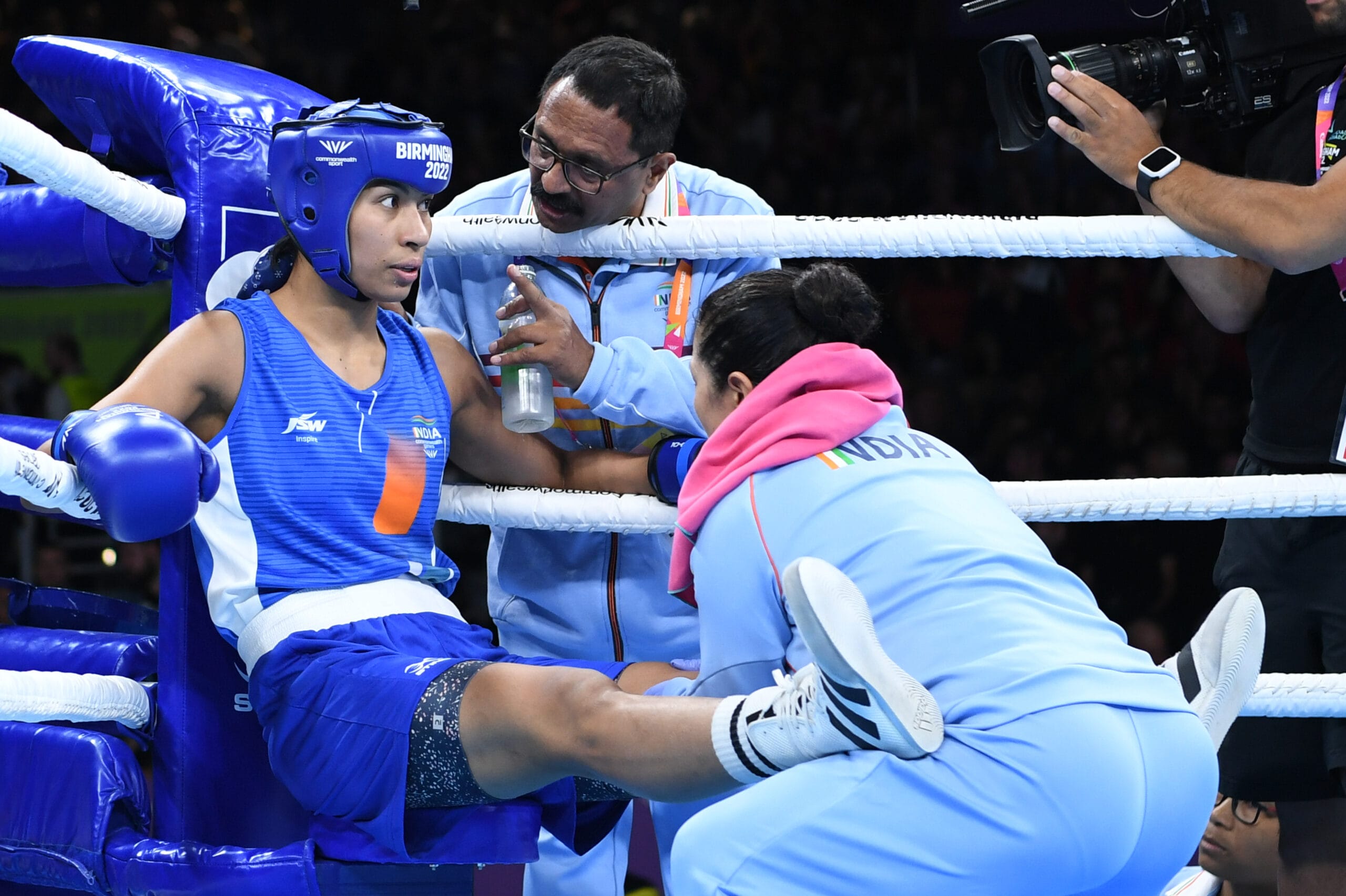 India's Lovlina Borgohain is not only an active boxer, but she is the Chairwoman of the IBA Athletes' Committee and an IBA Board of Directors member. The 25-year-old light middleweight (70kg) boxer returned to international events after a nine-month break. She competed at the IBA Women's World Boxing Championships in Istanbul and participated in the Birmingham 2022 Commonwealth Games as one of the members of the Indian boxing team.
'I was as excited as any athlete could get to participate in the Commonwealth Games. The arrangement and organization of the whole tournament were very nice in Birmingham. My contests were good, I was also confident this time, but I couldn't win a medal for my country, and I am very disappointed with that. I want to change my weight first, as per my coaches' suggestions. Once the coaches decide and think I am ready to participate in the international championships again, I guess they will choose the next tournament for me,' said Borgohain.
Lovlina achieved medals as a junior and youth boxer before he was invited to the elite national team of India in 2017. She claimed two bronze medals at the Women's World Boxing Championships at the 2018 New Delhi and the 2019 Ulan-Ude editions. She is a successful boxer, with several medals earned at other multisports events and continental championships. Borgohain supported her community and the village in India during the Covid-19 period.
She also commented on her new position on the IBA Board of Directors.
'I am honored that I was elected to serve on the IBA Board. It gives a different perspective and an immense opportunity to grow and learn a new approach, not just to boxing but far vaster at the management level. I still have a lot to learn from other Board members. I need to step in their shoes first to understand how everything works. They have been doing a superb job already,' Lovlina claimed.
'IBA has always put an athlete-first policy in organizing each and every tournament, which I believe is paramount. As a head of the Athletes' Committee, I believe that all boxers need to be heard and satisfied to the fullest discretion. I will strive for that,' she concluded.