Louis Richarno Colin represents Mauritius and inspires next generation of boxers
August 2nd, 2022 / Commonwealth Games 2022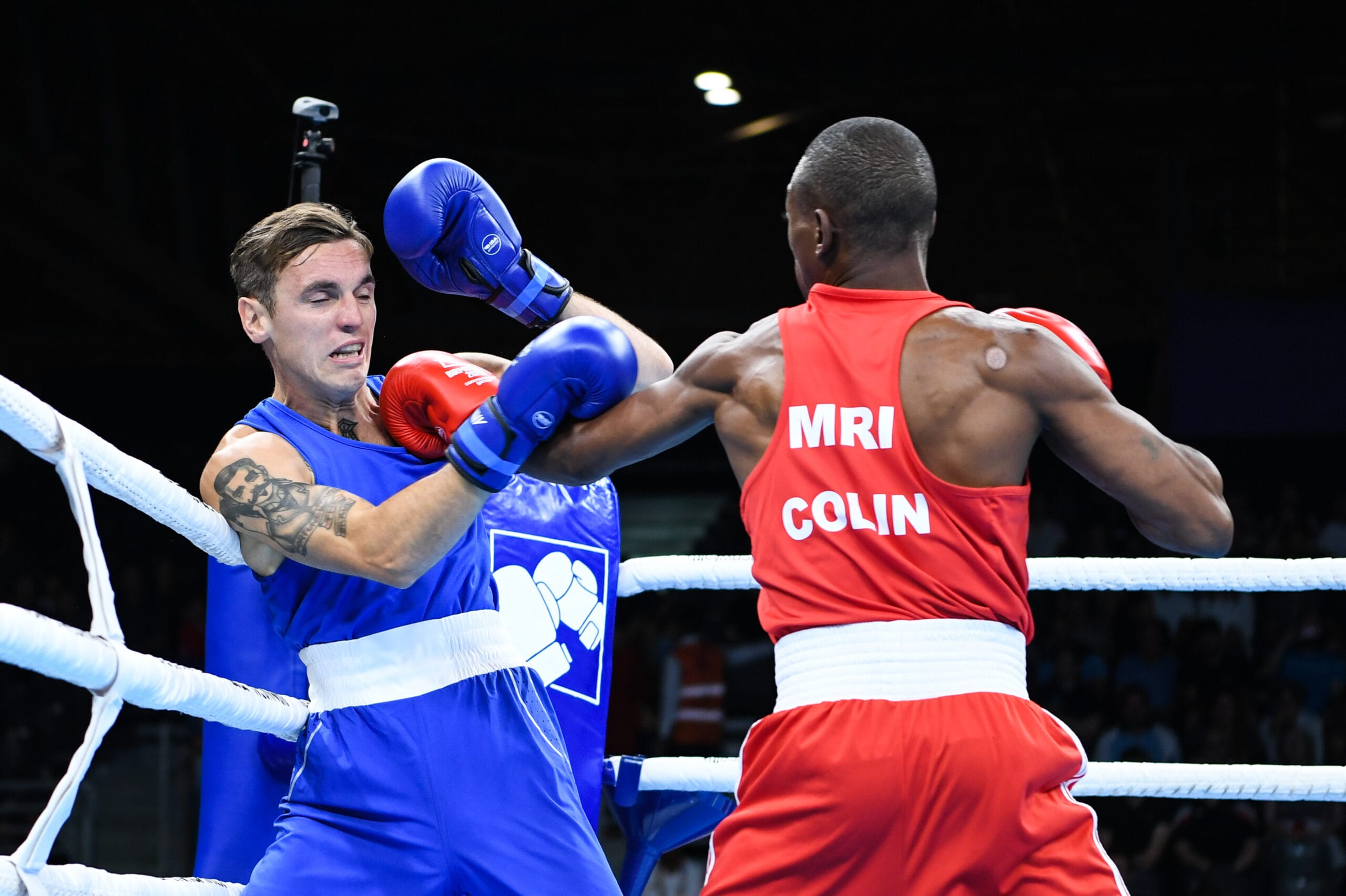 Mauritius is famous for its sunny beaches, resorts, white sands, and being one of the top holiday destinations in the world, however not many know that their boxing community is also remarkable.
The local boxing team is one of the best among the African nations despite the small size of the country. Their hopes are high in the current Commonwealth Games as Mauritius' 35-year-old boxing star Louis Richarno Colin acts as an inspiration for the young generations from Mauritius, the Indian Ocean Islands region and for the whole African continent too.
When did the small island start to shine in terms of boxing? French coaches built up a strong team in the middle of the 1990s, and their boxers shined in the African Boxing Championships and in the multisport events in that era.
All of their qualified boxers were at the Top10 of the AIBA World Ranking. Richard Sunee, Steve Naraina and Josiah Lebon dominated the scene in the African events however the boxers lost their preliminary contests in Atlanta.
The country's one medal in the Olympic Games was achieved in boxing during the Beijing 2008 Olympic Games with Bruno Julie making this historical step for the country. Two-time All Africa Games winner Kennedy St. Pierre was close to winning the next Olympic boxing medal in Rio de Janeiro in 2016 but lost in the quarter-finals.
Mauritius had strong results during the previous editions of the Commonwealth Games, their boxers claimed one gold, four silver and three bronze medals in the multisport event. Richard Sunee was already a veteran at the 1998 Commonwealth Games but he won the flyweight (51kg) in Kuala Lumpur.
Louis Richarno Colin was born on July 17 in 1987 and began boxing at the age of 13 in Vacoas. The African Zonal Championships was his first international competition in Madagascar in 2005 which he won. He also participated in the Commonwealth Championships in Glasgow, Scotland the same year.
He qualified for three Olympic Games – Beijing, London and Tokyo, – but he is looking forward to compete in Paris 2024 as well. Colin won at least one contest in each of the three Olympic Games and lost to well-known legends only.
He participated in four editions of the Commonwealth Games between 2006 and 2018 and his best result is a bronze medal in 2010. He also competed in four editions of the All Africa Games and won the gold medal in 2011, while also claiming silver in the previous 2019 Rabat edition.
Colin won both international tournaments in Mozambique and in the Netherlands this year. Furthermore, he opened the Commonwealth Games with fantastic technical skills. He is now more skilled, and experienced and his speed is better than ever therefore he has a fair chance to become one of the sensations at the current Commonwealth Games.