Kremlev and Borovcanin laid a wreath to the victims of II World War
November 4th, 2021 / IBA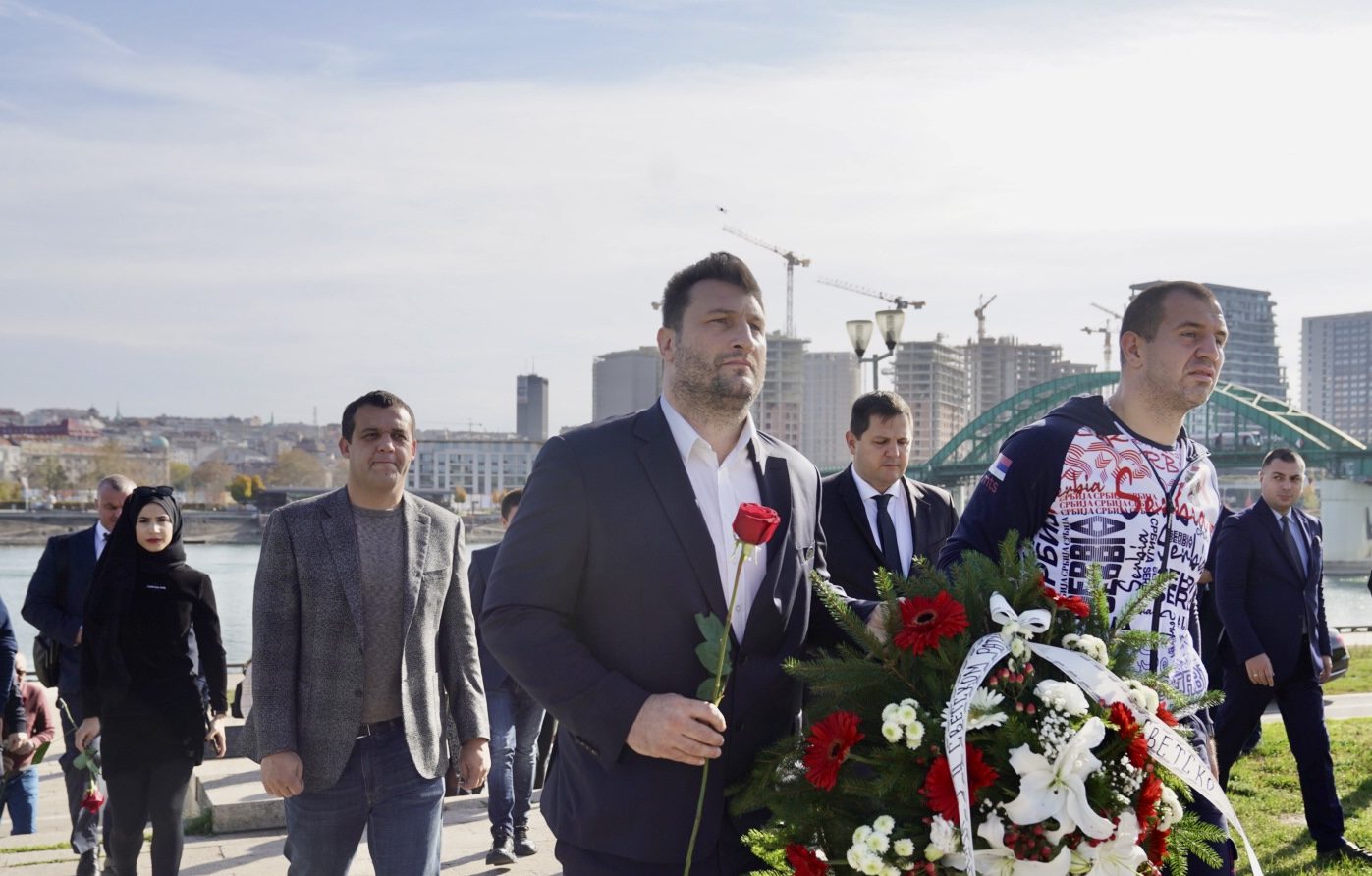 AIBA President Mr. Umar Kremlev and the President of the Serbian Boxing Federation Nenad Borovcanin paid tribute to the victims and laid flowers at the Monument to the Victims of Genocide in the II World War. The ceremony was held within the complex of the former concentration camp at the Old Fairgrounds in Belgrade.
The President of AIBA Mr. Kremlev is staying in Belgrade, where together with the President of the Serbian Boxing Federation Mr. Borovcanin, he is hosting the 2021 AIBA Men's World Boxing Championships, which is in the final phase. The boxing mission promoted by both presidents is to teach self-control, commitment, discipline and determination. Boxing changes a person, gives birth to self-esteem, as well as respect for others.
"One should always point out mistakes and strive to correct them. We need to work on preventing wrong things, and boxing is one of the tools that build that pure world where courage, tolerance, consistency, honesty, respect reigns, build the character of a healthy person, a champion,' Mr. Kremlev claimed.
'We paid a tribute today to all the victims of the II World War, it is something that we must constantly point out and teach generations that this is one of the greatest tragedies of humanity that has happened and that must never happen again. And we, boxers and our sport will always fight against such plagues of society," AIBA President added.