Kheira Sidi Yakoub reveals what it took to become AIBA's first female five-star R&J
May 6th, 2016 / IBA, Astana 2016 Interviews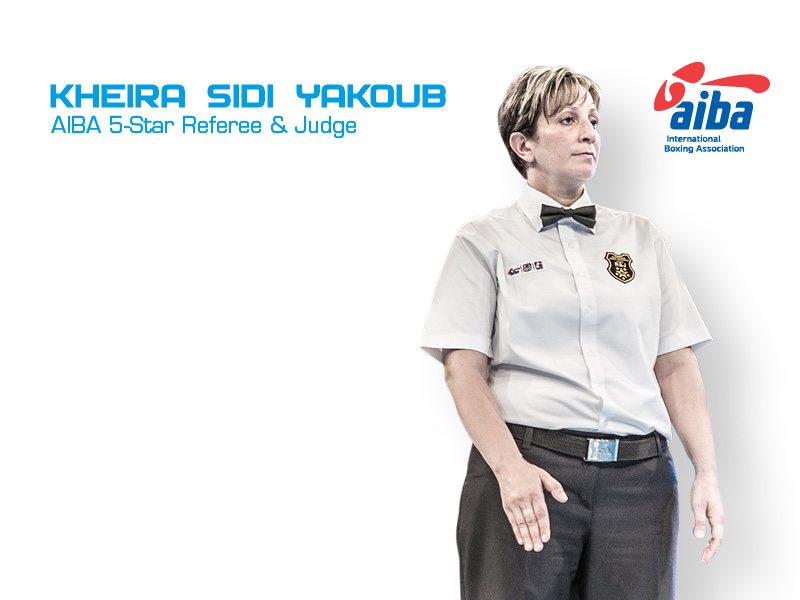 As an AIBA 5-star R&J, what is the most exciting event to work in?
As for all R&Js, every event is important and exciting, but of course working at the AIBA World Championships, WSB and APB Finals is very exciting and a special moment in my career and my entire life.
How did it feel to referee at the London 2012 Olympics?
I can say that I felt nervous but in a positive way – what we call a positive pressure. In our job it is a big tool for success and personally I consider it to be a stimulation.
You are part of the AIBA Ambassadors' program which aims to promote women's boxing. Why was it important for you to take on this role?
This is something very important to me as I've been trying to promote women's boxing for many years now. I was among the first females in the world of Boxing and my dream was to see women boxing at the Olympic Games. Once that became a reality at London 2012, and having been a part of that big success, it was and will always be a historical moment.
I would like to convey to the next generation that a lot of effort has been made towards women in Boxing. Our President didn't spare any effort to fight for this cause and is still pushing to increase the number of weight categories in the Women's Olympic Boxing Program, and we need to take responsibility as boxers and as officials to give our sport the best possible image.
You are the only five-star R&J, what are the key factors of your success and who has been your inspiration?
Performance and perseverance are my watchwords, and I have been most inspired by my husband Abdelhak Sidi Yakoub and my teacher Mahmoud Mokretari.
Who is your favorite boxer, athlete and why?
As an R&J, I will say that for me, the best boxer is the one who is able to demonstrate the best performance in the ring, reach the top level and, most importantly, stay humble.
What is your favorite quote?
It doesn't matter who you are or where you come from. The ability to triumph begins with you. Always.