Katie Taylor and Jennifer Chieng honoured at ANOC Awards in Washington D.C.
October 30th, 2015 / All
Thursday night saw the second edition of the Association of National Olympic Committees (ANOC) Awards in Washington D.C. Held to recognise the achievements of the biggest stars from the five Continental Games that have taken place over the past 14 months, two greats of women's boxing were among the athletes to receive awards.
Irish hero Katie Taylor and Jennifer Chieng from the Federated States of Micronesia received the Best Female at the European Games in Baku and Best Female at the Pacific Games in Papua New Guinea awards respectively, underlining the huge impact women's boxing has had since AIBA introduced it into the Olympic program at London 2012.
"These awards are a recognition of how far women's boxing has come in the short time since we introduced it to the Olympic program at London 2012″ said AIBA President Ching-Kuo Wu. "The women's events have proved to be as competitive as they are impressive and  a fantastic addition to the world of boxing, thanks in no small part to these two great athletes that I would like to vividly congratulate for their accomplishments"
Taylor's gold in Baku was her 18th major international title, underlining a dominance of women's boxing since bursting onto the scene in 2005 that she will be hoping to continue with a second Olympic gold next year.
"It was amazing to compete at the first ever European Games in Baku and to become the first ever women's European Games lightweight champion. This recognition is extremely humbling and I am very grateful to ANOC for awarding me this honour. I am looking forward to travelling to Rio with the OCI and bringing home some more medals for Ireland."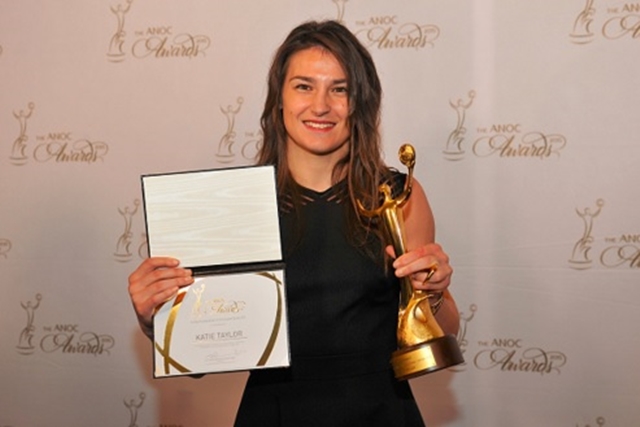 Chieng has made a huge impact since her debut in 2013, and after an outstanding Pacific Games campaign that culminated with a gold medal, she now has her own sights set on qualification for Rio 2016.
"I am still finding it hard to come to terms with the incredible opportunities that have been presented to me in the past few years through the NOC of the Federated States of Micronesia, including this evening and receiving an ANOC Award. It was amazing to represent my country at the Pacific Games. I've only had a short sports career so far, but winning that gold medal was certainly a highlight, and this ANOC Award will be equally treasured."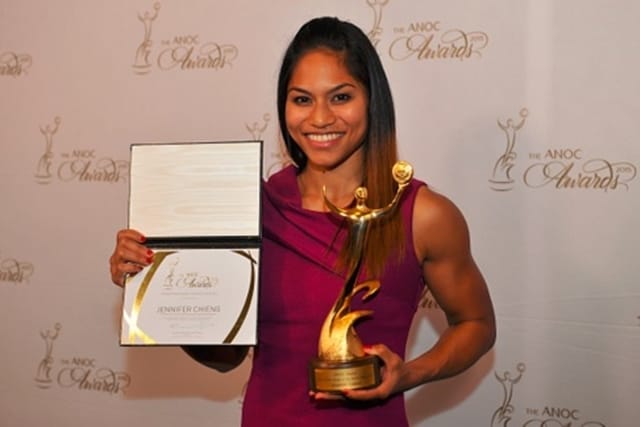 The awards proved to be yet another milestone in the continuing growth of women's boxing. Among those present at the star-studded ceremony in Washington as they collected the awards were IOC President Thomas Bach and ANOC President Sheikh Ahmad Al-Fahad Al-Sabah.