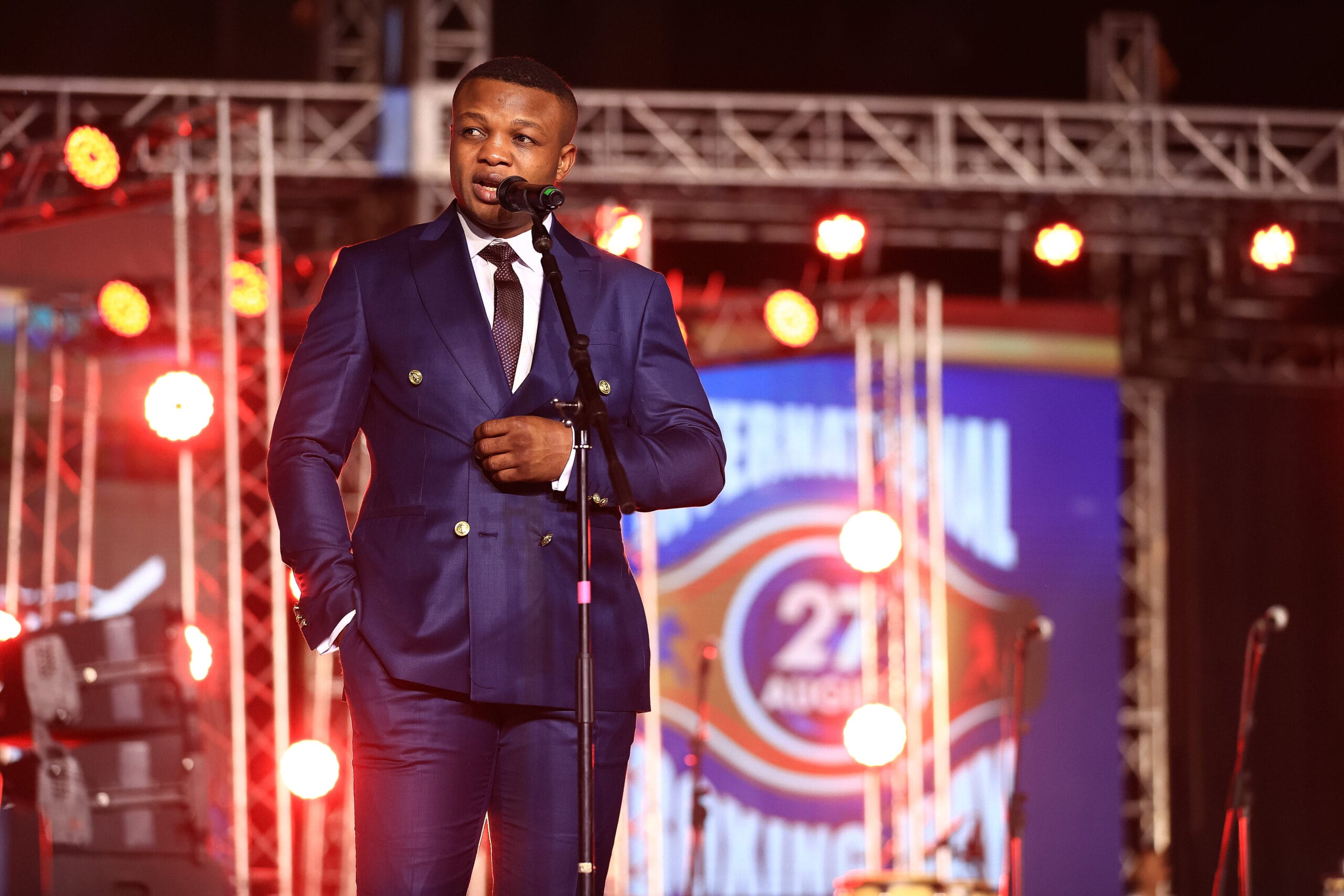 Famous Congolese boxer, WBC Champion in cruiserweight Junior Ilunga Makabu became a guest at the International Boxing Day celebration in Kinshasa. He greeted the home crowd from the stage and praised IBA's efforts to develop boxing on the continent.
'Let me thank DR Congo President Felix Tshisekedi, the International Boxing Association President Umar Kremlev, the African Boxing Confederation (AFBC) and DR Congo Boxing Federation for inviting me here in Kinshasa to celebrate International Boxing Day. I'm happy to see that IBA doing a great job to promote boxing in Africa and all over the world,' Makabu said.
'I know that here, in my country, we have a lot of really talented athletes, and they can improve and show how good they are with proper support. I will personally support boxing in my country with my Foundation Junior Makabu and our Boxing Academy all around DR Congo. I'm confident that soon we will see a lot of boxing stars from Africa and especially from my country who will shine bright at international tournaments. Let's celebrate today the beginning of the new era of African boxing,' he added.