Jennifer Huggins: An R&J's best performance is when nobody remembers you from the bout 
June 3rd, 2022 / Women in boxing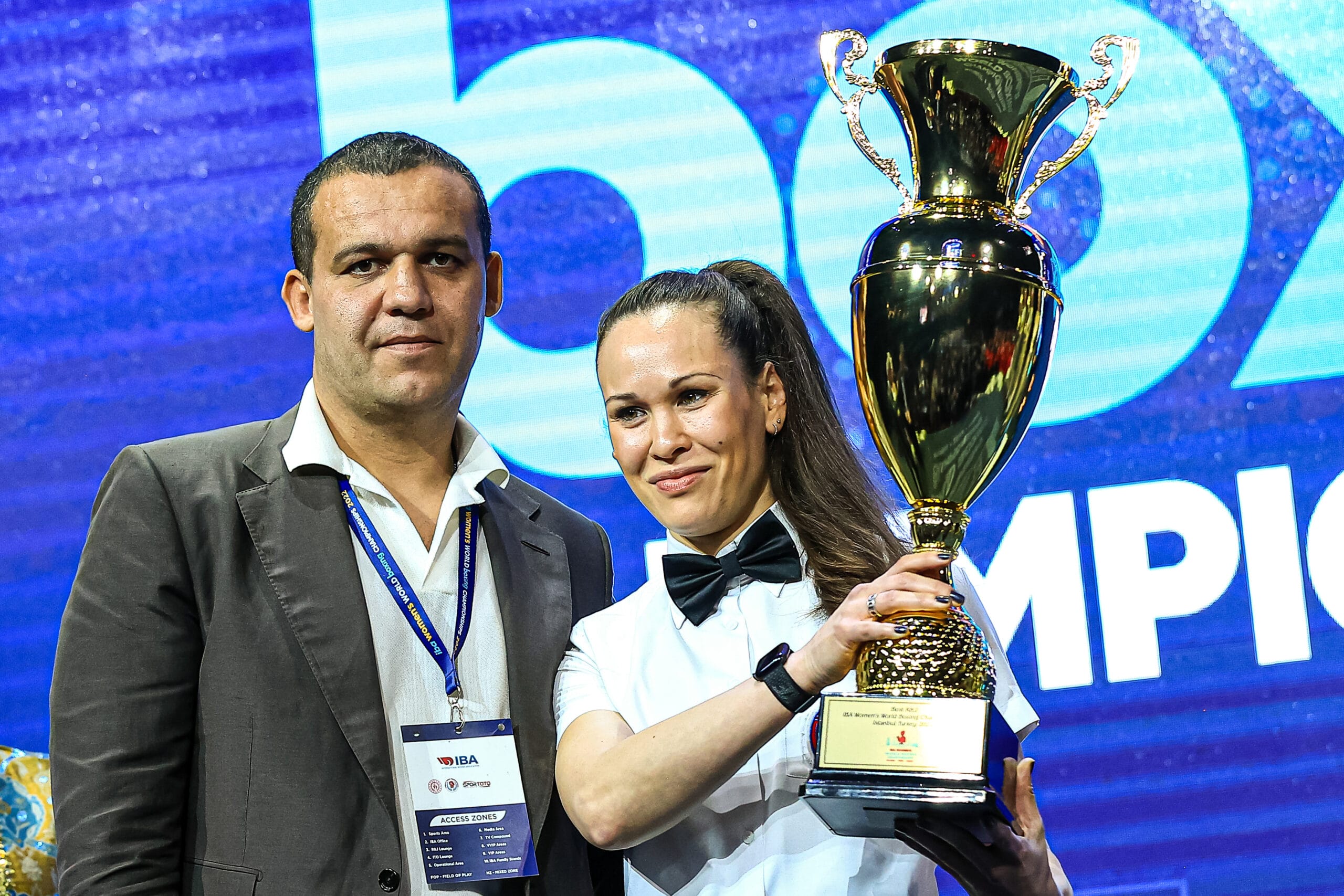 IBA 3-Star Referee and Judge from Canada Jennifer Huggins was awarded the Best R&J of the IBA Women's World Boxing Championships in Istanbul. She talks about her story in the sport, the necessary boxing expertise of the R&Js and the challenges they are facing
 – How did you become involved in your career in boxing and, in particular, as an R&J? Why did you choose this role in the end?  
– It's difficult to remember a time when boxing was not a part of my life. Today, I am defined by the sport; boxing has truly given me purpose.  
Freshly retired from elite figure skating, my first time in a boxing gym was when I was 16-years old. Coming from such a subjective sport, boxing was a breath of fresh air. While figure skating was challenging in nature, I found boxing tested me in ways I had yet to experience. I knew I was in love when I landed my first punch. 
Shortly after putting on the gloves for the first time, I was in the ring for the full experience. At the time, it was difficult to find the level and number of competitions to satisfy my needs within the sport, so I quickly picked up the focus mitts and started sharing the sport with others. I spent my early days training, competing, studying boxing, and became a certified coach. By 21 years old, I opened my first boxing gym which only occupied a 250 square foot section of my apartment. I was literally eating, sleeping and breathing boxing, however, I quickly realised that I was no longer focused on my career as a boxer. By opening a business, I had inadvertently switched gears, concentrating on training others rather than competing. 
In an effort to remain involved at the elite level, I immediately took my level 1 referee and judge course. Becoming an official in boxing gave me a new appreciation for the sport. It was also apparent that officiating was an underrepresented element of competition at that time, as the same group of R&J's would be working every event. 
I now look forward to local, national and international assignments as an R&J, while continuing to run two boxing gyms in Toronto. I'm honoured to serve on the Board of Directors for my province, using my incredible experiences to help educate others and develop the sport. 
– How would you describe the role of R&J in boxing in general? What does the public not know about the referees and judges in boxing?  
– R&Js represent the difference between practice and competition. While the role of referees and judges is important, it's best rewarded when you stay in the background. We're always reminded that we've done a good job when no one remembers you from the bout. The public likely doesn't realize that R&J's are also being evaluated on their performance every time they get into the ring as referees or submit their scores as judges.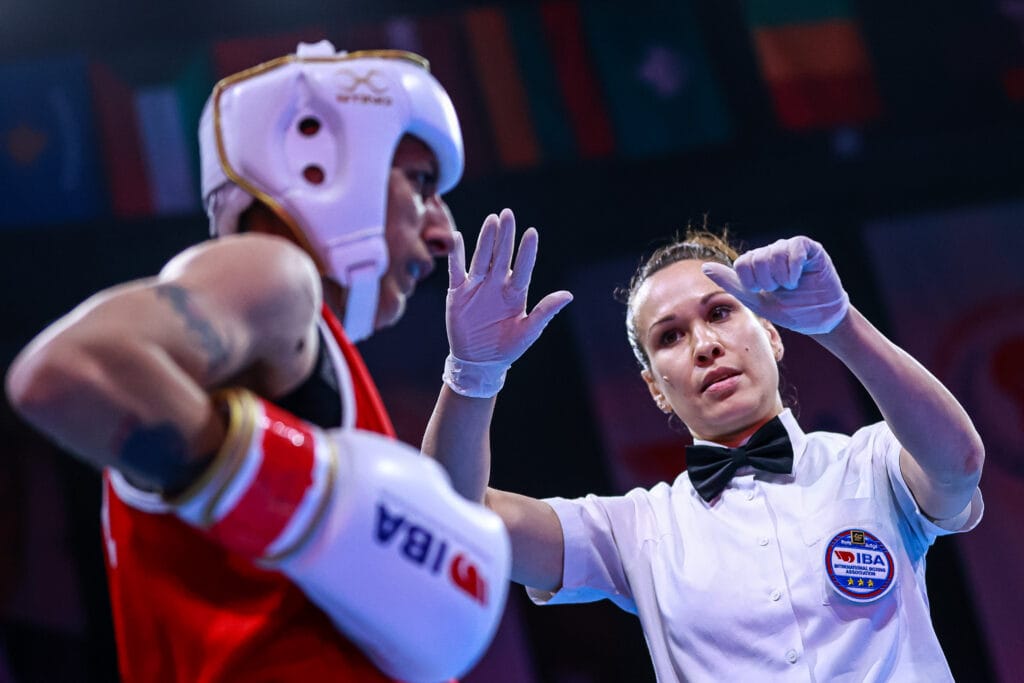 – What are the most difficult parts of R&Js' work?  
– The most difficult component of being an R&J is to be an expert in the sport without becoming a fan of the individual boxers. In order to remain neutral, it's important to treat each match objectively and forget all past accomplishments. When a boxer steps into the ring, I only see red and blue. In my personal time, I find myself watching bouts without sound in an effort to only pay attention to the quality of the boxing. While it seems like a strange relationship, this allows me to enjoy any bout regardless of the level or who is in the ring. 
– How important is it for R&J's to refresh their knowledge from time to time?  
– To be a good referee and especially judge, you must be a true expert in boxing. Just as each boxer must adapt and grow with the sport, the same is required of an effective official. Anyone can count punches, but our criteria require a master understanding of technique and tactics. I learn something new with every course I take and it's just as important to keep updated independently.    
– How complicated is it to build a successful career as an R&J? 
– Success is less about complications and more about how much time and effort you devote to your passion. Success can be found at each stage of your journey as an official. To progress within the sport, it's important to stay current and invest in yourself, regardless of what role you choose. However, the pathway to becoming an international R&J will take time, great mentorship and support. I feel incredibly fortunate that I have been able to not only build a career in boxing, but also work to such a high level.  
– What was the funniest story that happened with you being in a referee's role? 
– My first international 3-star assignment was the 2014 World Championships in Jeju, Korea. As I entered the ring to referee the final for 54kg, I was nervous, excited and incredibly focused. At that moment, the venue was so quiet that I could hear my heart pounding. As I awaited the announcement of the boxers, the silence was suddenly filled with "Go Canada… Go Jen!!!" followed by a full cheer section. The team of boxers from Canada was not going to let me feel alone. Words cannot describe the level of embarrassment, mixed with a feeling of pride to be able to represent my country at the world level. 
A good R&J needs to have a high boxing IQ, be adaptable, compassionate and be open to feedback. R&J's are perpetual students of the sport. 
– What are the new challenges ahead of you? 
– Our sport has been faced with a multitude of challenges over the past few years. Compounded with the effects of a pandemic, boxing in Canada has been flatlined for nearly two years without competition. The process of rebuilding our sport will be a long journey as we work hard to develop opportunities for our next generation of athletes and officials. 
– What would an R&J's dream boxing bout be like?  
– After officiating thousands of matches, I'm fortunate to have refereed and judged a number of dream bouts.  
 As a referee, the best bout is one that is fairly matched. Action-packed competitive rounds, where boxers test the limits of each other and the sport, makes for a challenging but enjoyable bout for a seasoned referee. 
 As a judge, I love a good "comeback story". A boxer who can lose the first round and learn from their mistakes makes boxing one of the most engaging and entertaining sports.  
– Do R&Js need to do physical training to be prepared for fights? What kind of training do they do?  
– As they say, a healthy body is a healthy mind. Activity and healthy eating not only keep you feeling good, these actions will also keep you sharp as an R&J. An official will typically sit for nearly 90% of their day while working at a tournament. In many instances, R&J's will only receive one bout in a session to referee. You need to be physically and mentally ready to do your best work, especially with the lower weight classes, who literally keep you on your toes. Frequent cardiovascular and strength exercise is required, however, it's also important to stretch out and warm up prior to entering the ring.