Italy's Martina La Piana puts her father through the ringer
October 17th, 2018 / IBA
A father is usually overjoyed when his daughter decides to follow in his footsteps and embrace a career in sport – except when he is a former boxer.
But as Martina La Piana (ITA), who has qualified for the women's flyweight (48-51kg) final, began to show her talent in the ring, father Alessandro's fears for her safety were replaced by sheer pride.
La Piana, 16, the European youth champion, took up the sport four years ago, despite the misgivings of Alessandro, who fought in the Italian League at super welterweight before retiring to raise a family.
"He's the one who passed the love for boxing to me," said Martina. "He was my coach at the start, but at first he did not want to.
"He told me about all the sacrifices and things that I would eventually have to renounce. It's not something everybody is willing to deal with when you're 16.
"He used to get a bit angry whenever I turned up at home with a black eye."
It was easy to spot Alessandro in the stand in the Oceania Pavilion during Martina's semifinal bout against Heaven Garcia (USA) on Tuesday night. Standing up the whole time, he acted as if he was in a ring himself, throwing jabs and hooks and shouting his support.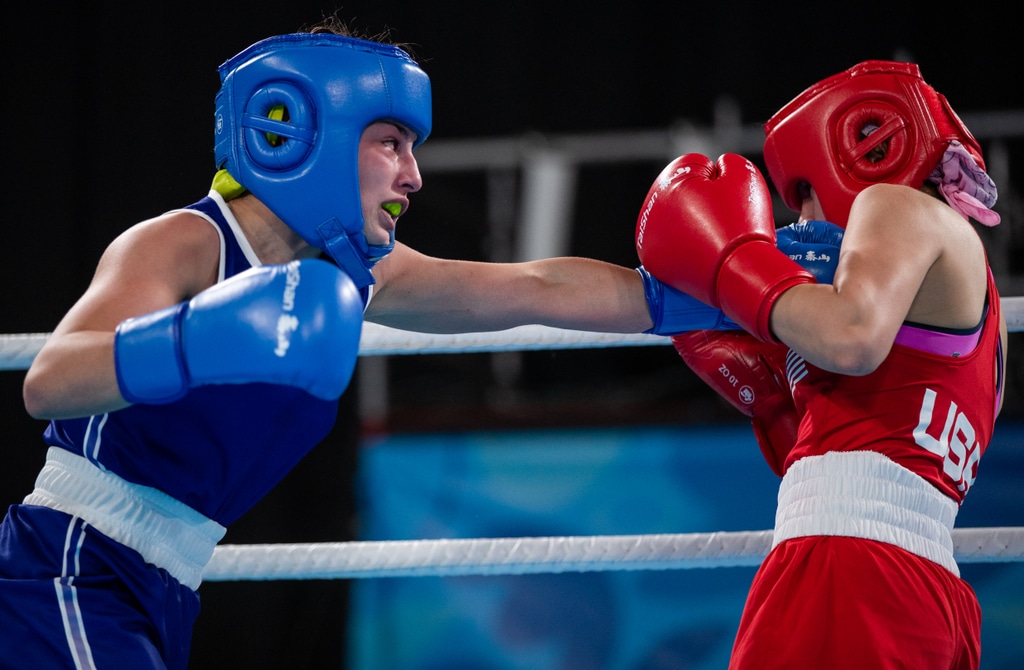 "It is very emotional for me to watch her in the Olympics," Alessandro said. "It's a revenge of sorts: she has achieved far more than I ever did in boxing.
"She's a beautiful little girl, with a delicate face, and I really did not want (her to box) at first. But watching her in the ring is a truly joyful moment."
La Piana faces Adijat Gbadamosi (NGR) in the gold medal match on Thursday.
Emma Lawson (AUS), who will fight Oriana Saputo (ARG) for bronze in the women's lightweight (57-60kg) category on Thursday, was also inspired by her father. Without any brothers in the family, she decided to emulate Alex, who fought at national level and has been a coach for 24 years.
"I have never, ever wanted her to fight, right? So I said, 'Yes, when you're good enough, you can'," Alex said. "Time went on and on and she started to progress.
"Meanwhile, the other kids in the gym started to fight, you know. And they had started at the same time as her. She kept questioning me, 'Why can't I fight yet? Aren't I good enough?' I was trying to hold her off, but I knew the day was going to come.
"Her mother pulled me aside and said, 'You've got to let her fight'. Taking instructions from the boss, I had to oblige," Alex said.
After his initial reluctance, he cannot hide his pride in his daughter's achievements – nor his concern for her wellbeing.
"It was different when I was her coach in the early days. Then I was in control of that ring – I was in the corner, I had the towel, I could stop the fight at any time," he said.
"It was a bit hard when I was not there anymore. But I could see she had something from the start. If I hadn't seen that, I wouldn't have encouraged her to do boxing."
@Olympic Information Services