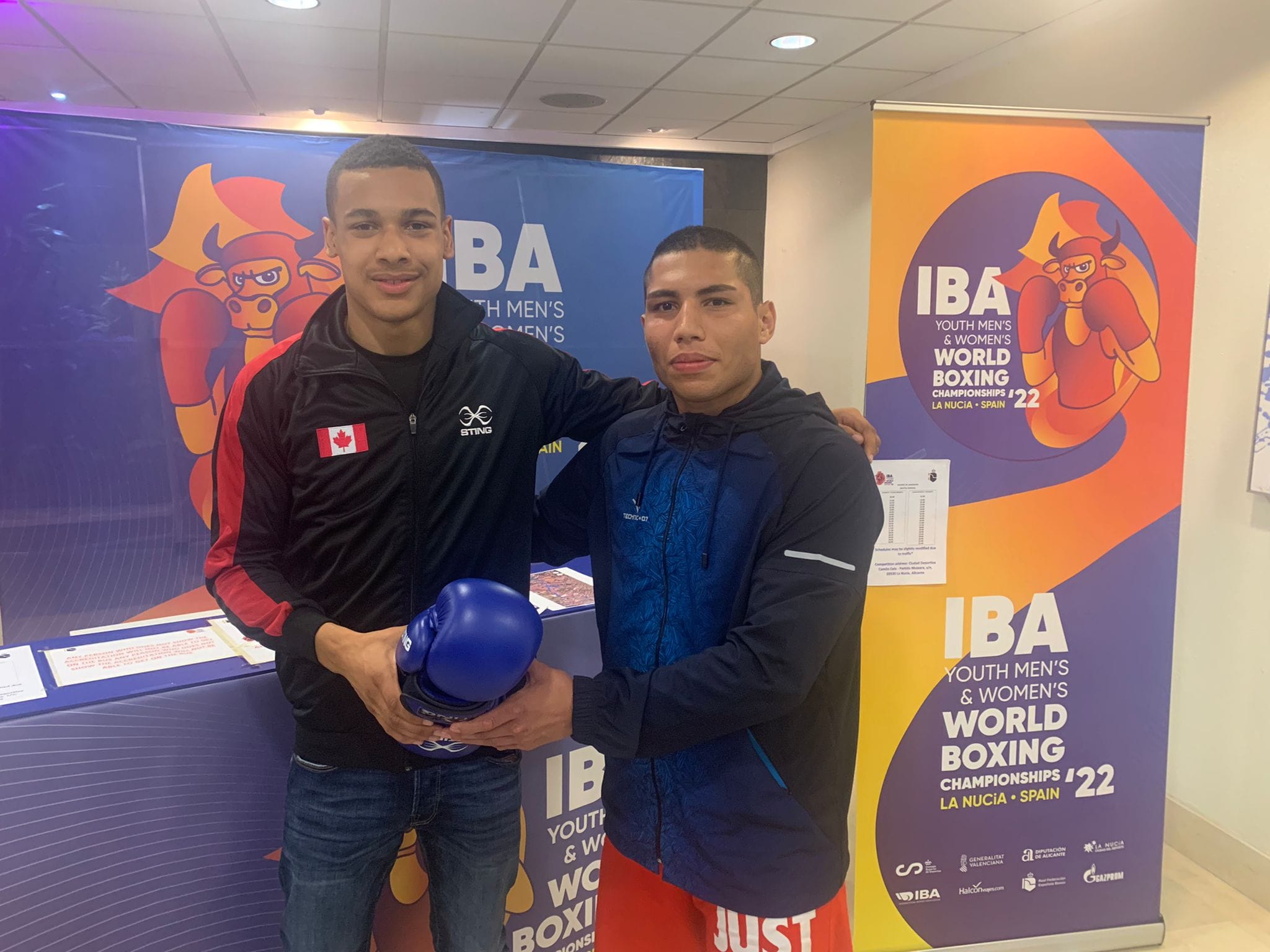 On the first day of the IBA Youth Men's and Women's World Boxing Championships, the coaching staff of the Canadian National Team was approached by an athlete from Iran. Boxer Aryan Saedpanah who competes in the 92 kg was desperately trying to communicate a message.
With the assistance of a translation application, Aryan informed Team Canada that he had located a backpack that contained a passport, identification and cash belonging to a Canadian athlete.
Head coach Rick Cadilha canvassed his athletes and confirmed Wilkens Mathieu competing in 75kg had yet to realize he was missing his backpack. The backpack was returned to the rightful owner.
'It is nice to see that these young athletes live according to the Oath they took at the opening ceremonies,' stated Coach Cadilha. 'Aryan clearly demonstrated "The spirit of friendship in Fairplay." And he also brought honour to our sport of boxing. His country, his team, his coaches, and his family should be very proud of this young man's integrity.'
Cadilha gifted Aryan with a set of STING boxing gloves for his kindness.