London 2012 bronze medallist and 2014 World Champion Marlen Esparza is a true personality in women's boxing. After bursting on to the scene in 2006, taking bronze at the AIBA World Championships in New Delhi, the US flyweight became the subject of documentaries, earned a modelling contract and has helped to elevate the profile of women's boxing.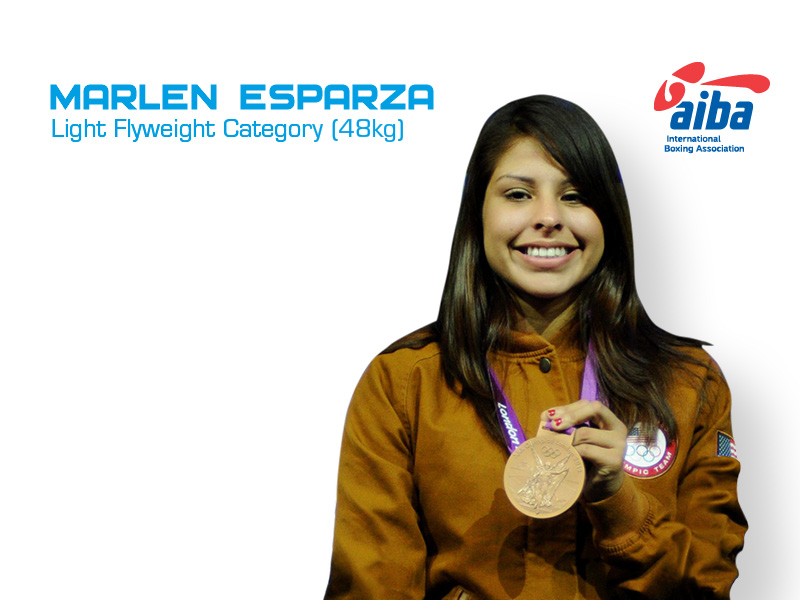 You won gold at the World Boxing Championships in Jeju two years ago at flyweight and this year you will box at light flyweight, is that a new challenge?
It has affected how I workout, so ultimately, how I prepare myself. I had to start a new diet and focus a lot more on my timing and punch placement because speed is not the key at light flyweight. My focus is different when I'm at the gym and I'm doing all I can to win another gold medal.
You are part of the AIBA Ambassadors program which aims to promote women's boxing, why is that important to you?
Firstly, women's boxing has grown tremendously since I began 15 years ago, and in order for us as a whole to continue our momentum, we must make sure that our names are getting bigger and our talent is getting stronger. I have been blessed to be put in a position to help keep women's boxing in the public eye and I would love nothing more than to continue to do so for the women and young girls that follow.
What three things have made you the athlete you are today?
I would say love for my sport, the ability to keep focus when all the odds are against me, and a hard work ethic. I don't just want to be a winner at boxing. I want to be a winner in life.
Who has inspired your career?
My family, who have loved and supported me and never told me my dreams were too big.
You are now a role model for many women in your home country, how does that feel?
I love it and appreciate it because when I was growing up and starting out in boxing I didn't have a role model or someone to look up to.  I didn't have anyone that I could go to for guidance in the sport and I took a lot of backlash and had to pave my own way. Now that the way is paved, it's all about laying down the concrete and it's an honor to be able to help other girls on the difficult journey. Boxing is a hard sport and I'm proud I can be someone's role model.
What local charity organizations are you involved with?
I work with the Women's Sports Foundation, the Boys & Girls Club of America, the New York Athletic Club and St. Jude's Children's Hospital
Who is your favorite boxer and why?
Salvador Sanchez, Chavez, and Sugar Ray Leonard.  They all have their own styles and they all did things no one else could do.  I appreciate their boxing and grew up learning from them.
What is your favorite quote?
"If no one thinks you can, then you have to."