Impressive kick-off day with competitive preliminaries at the IBA Men's World Boxing Championships in Tashkent
May 1st, 2023 / New Delhi 2023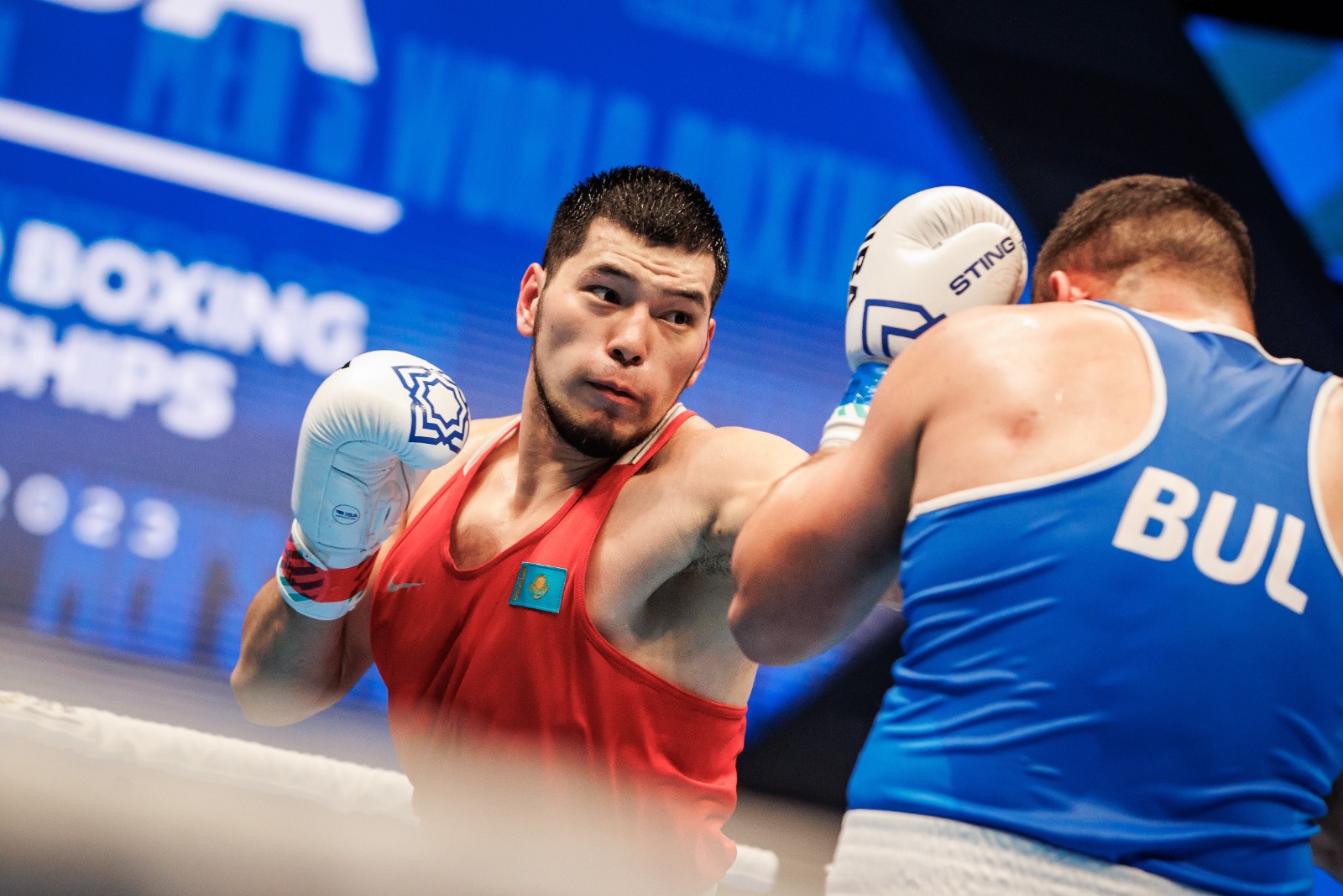 The first day at the IBA Men's World Boxing Championships in Tashkent is to be remembered with competitive bouts on two rings. It's still too early to make predictions but the first strong-built athletes made their claims for success so far.  
The referee stopped the contest in the 57kg bout in the first session of the day when Jose De Los Santos from the Dominican Republic eliminated Wisdom Dube from Zimbabwe in the starting round. In the same division, Turkish hopeful Batuhan Citfci started his campaign with a victory over Mongolian Enkh-Amar Kharkhuu by a split decision. A competitor from El Salvador Marvin Hernandez was stronger than his rival Nawwaf Alzahmi from UAE and proceeded to the next stage where he meets the 4th-seeded Eduard Savvin from Russia. First-seeded silver medallist of the previous World Championships edition, Serik Temirzhanov from Kazakhstan is going to start his campaign on 5 May against Abdul-Karim Bathily from Mali. Keevin Allicock from Guyana marched in the next round with an RSC victory over Yhlas Gylychjanov from Tajikistan, and his next rival is really a challenge, as he fights against Abdumalik Khalokov from Uzbekistan.     
In 60kg, local boxer Mujibillo Tursunov made a perfect start for Uzbekistan when he saw off Varinder Singh from India, as judges gave him a preference unanimously. Another fight in 60kg finished with an RCS victory of Abubakr Murodzoda of Tajikistan, who eliminated Abu Kanu from Sierre Leone. 
Super heavyweight boxer from Croatia Luka Pratljacic couldn't make it against Danabieke Bayikewuzi from China and lost by a split decision. Danis Latypov from Bahrain dominated the 92+kg bout against Baky Toychyyev from Turkmenistan and the referee stopped the contest because of injury. Colombian Cristian Salcedo secured the first knockout of the World Championships when stopped John Essay Lavulo from Tonga.   
In a 92kg category contest, Kazakhstan's Aibek Oralbay received a strong opponent from Bulgaria Radoslav Rosenov but made it clear for everyone with a unanimous triumph. His next rival is a true challenge as third-seeded Aziz Abbes Mouhiidine from Italy aims for gold in this category following his silver in 2021. The leader of the category, five-time World champion first-seeded Julio La Cruz from Cuba starts his way to the top on 5 May against Dzemal Bosnjak from Bosnia and Herzegovina who has to do a hard job to deliver a sensation of the whole tournament.  
Watch the IBA Men's World Boxing Championships in Tashkent at the iba.sport website.