IBA working alongside the International Testing Agency (ITA): for fairness in sport
November 25th, 2022 / IBA Courses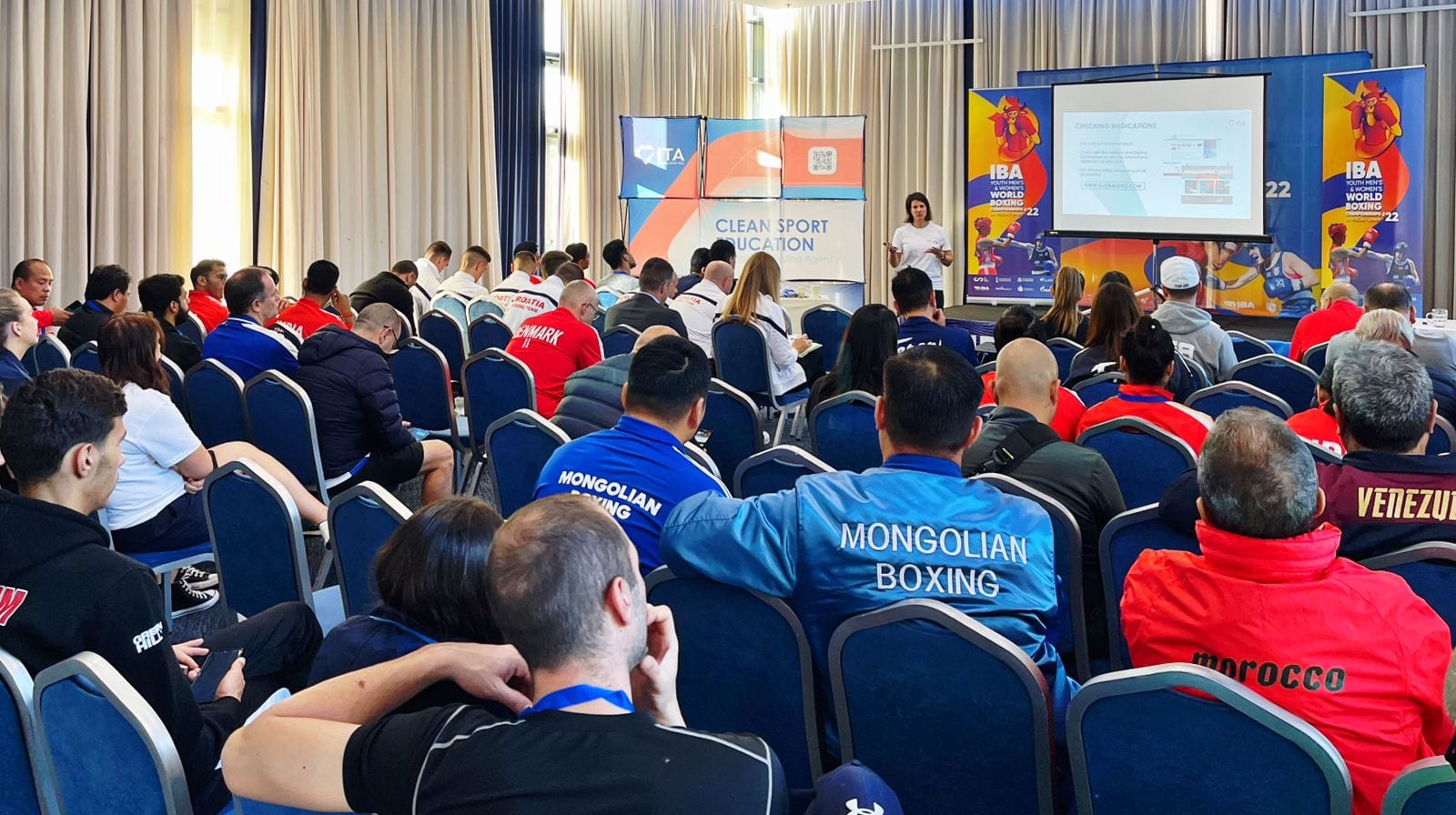 IBA continues to strengthen the partnership with the ITA in the bid to ensure that the 'Fairness in Sport' model is repeatedly educated out to our National Federations and key members of the organisation. A seminar was hosted in La Nucia, by the ITA during the rest day at the IBA Youth World Championships. The key subject and presentations were to communicate a support reminder about independent and transparent anti-doping programs that help to keep our sport true to its values of integrity, sportsmanship and fair-play. Noting that the aim of ITA is to design and carry out programs that work around our people, allowing boxers to continue with development from grassroot to elite competitions and events, in the knowledge that support is given where and when needed. This was an area of focus for the presentation, and in turn warmly received by the members.
A further part of the brief was a gentle reminder to all regarding the 2023 Prohibited List that has recently been published. The presenter spoke about those areas of modification which effectively come into force through 2023. The presenter explained that the ITA November seminar provided a refresher on its function and purpose, and how to navigate through the prohibited list document. Alongside this, there was also a reminder to 'look' at the revisions to the International Standard for Therapeutic Use Exemptions (ISTUE) and International Standard for Testing and Investigations (ISTI) from an athlete perspective, and outline what these mean in real time.
IBA thanks the ITA team for their continued support and on-site presence. It is expected that IBA will continue to invite ITA to future events for wider education and support.