IBA Women's Committee successfully launched gender equality initiatives to promote women's participation in boxing 
June 28th, 2022 / Women in boxing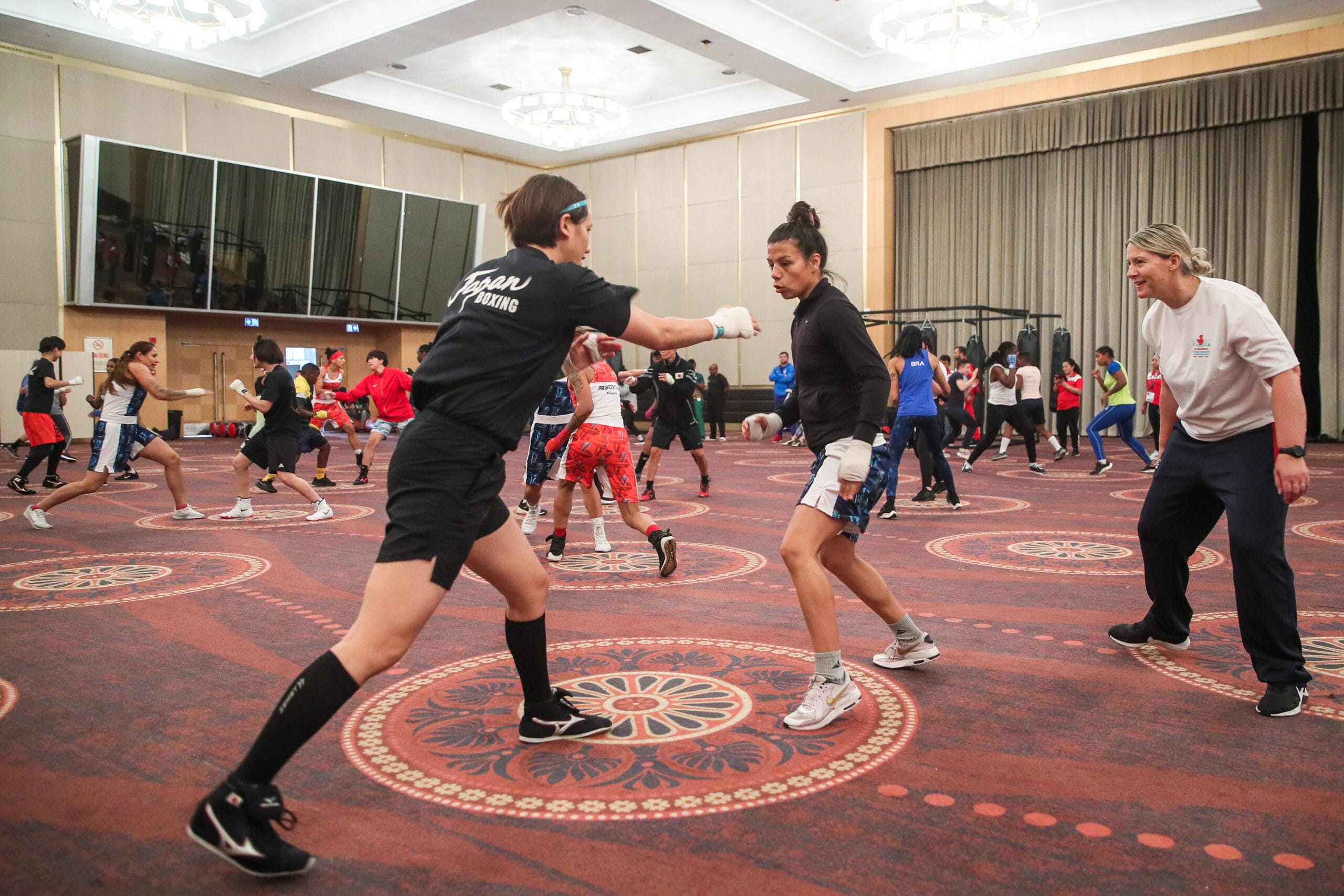 The International Boxing Association's (IBA) Women's Committee held meetings and women's boxing events in Istanbul, Turkey, during the IBA Women's World Boxing Championships to discuss initiatives to promote gender equality.  
Projects that the Women's Committee has launched already include: the IBA Women's Boxing Questionnaire; the appointment of five IBA Confederation Women Ambassadors; the creation of Outstanding Women in Boxing Awards; the development of the Women Coaches Manual, the Women's Community of Practice and "Invisible to Visible" project which highlights prominent women involved in boxing. 
IBA Women's Boxing Questionnaire is designed to find the number of women R&Js, ITOs, Coaches, Cutpersons, Doctors, Administrators and other boxing practitioners operating among all National Federations (NFs). The five Confederations chairpersons will assist with the distribution of the questionnaire to their respective NFs. 
In collaboration with Confederation Women's Committees five IBA Women's Continental Ambassadors were chosen. They will promote women's boxing at continental level as well as represent IBA at specific international sports forums and promotional campaigns. 
The first seminar within the "Women's Community of Practice" initiative was organized in Istanbul with women coaches in order to share experience and extend networking opportunities. The seminar was followed by training with women boxers led by coaches from the Women's Committee members. The same networking meetings are planned to be organized with women R&Js, ITOs, Doctors and Administrators in upcoming IBA events.  
The 'Invisible to Visible' project has been also started and aimed at sharing good stories of prominent women in boxing speaking in a series of interviews, detailing each of their unique journeys in the sport. The selected women also share their stories on social media to promote boxing to a younger audience, and to demonstrate how women from different backgrounds can find success in the boxing community. 
The inaugural Outstanding Women in Boxing Awards took place at the farewell dinner at the IBA Women's World Boxing Championships. These awards celebrate successful women in the sport in various roles and took into consideration their lifetime boxing achievements. Moreover, the first Women Coaches Manual has been finalised by the Women's Committee and will be divided into five sections, ranging from a 'General Introduction' to an 'Appendix of Champions' in order to share powerful stories that will inspire future generations of women fighters.  The manual was presented to the participants of the Women's Open Forum that took place in Istanbul on May 17 and the final version will be soon distributed among National Federations 
Another milestone for women's personnel boxing development will be the upcoming "Women's Aspire Program" – a special educational program aimed at (re)qualifying women R&Js, ITOs, Coaches, Cutpersons and Doctors. The programs for this project are currently being elaborated and the first courses are to be delivered in Assisi Boxing Academy once it is open to the public later this year. 
"I am proud to be involved with an organisation that is willing to promote gender equality and be at the forefront of developing women's boxing," said Chair of the IBA Women's Committee Amanda Coulson. "While there is still work to be done, these thoughtful projects are designed to make women, as they should, feel closer to the core of our sport. I look forward to working alongside my fellow members on the IBA Women's Committee on implementing these initiatives, so that we can continue to propel women's boxing in a positive direction."  
IBA President Umar Kremlev said, "I am grateful to the IBA Women's Committee for their outstanding work to promote women in boxing. Gender equality is one of our top priorities, and all these initiatives are helping to achieve it. More and more women are involved in boxing, and they are very welcomed to the sport. We value their input and we want women athletes to develop their career well as well as look forward to giving more opportunities for self-development of women officials and administrators."