IBA welcomes everyone to its portfolio of new flagship events regardless of National Federation status
July 26th, 2023 / IBA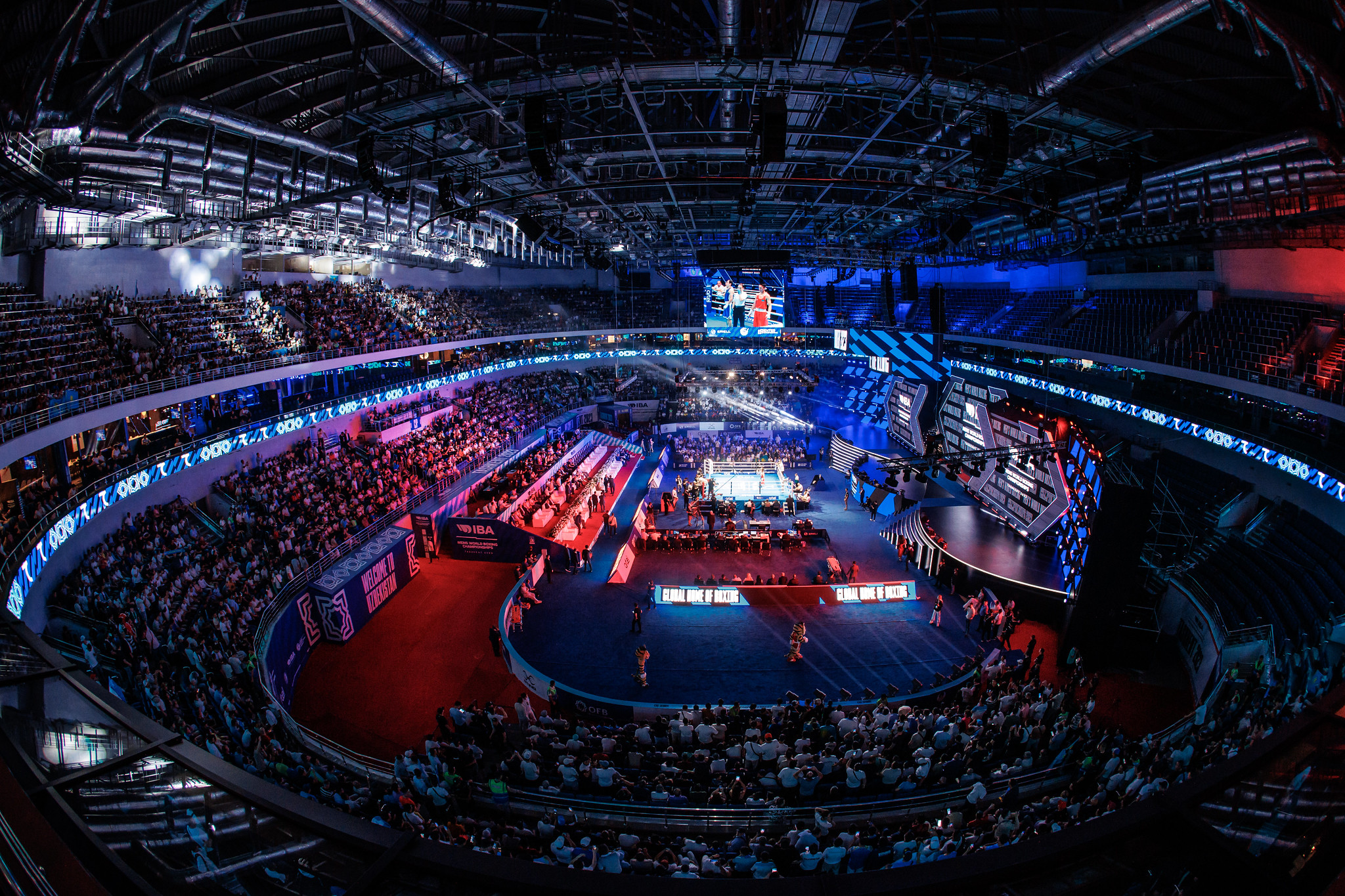 The International Boxing Association (IBA) is pleased to announce the launch of two long-anticipated events, a team competition, the Global Boxing Cup, and a club tournament, the IBA Champions League. The IBA will welcome all athletes to participate in the competitions regardless of their National Federation status. This will also include both International Technical Officials (ITOs) and Referees and Judges (R&Js).
IBA remains fully committed to its athletes' welfare and wellbeing management; there will be no restriction for the athletes and officials who wish to participate in all major events and tournaments. On the contrary, the organisation will continue to support the boxers in the pursuit of their hopes and dreams.
Team events will come back to IBA's calendar with the Global Boxing Cup, the successor of the World Cup established in 1979, with the new edition scheduled for 2024. National Federations will be split into respective leagues with those leading the charge with both qualifiers and potential play off stages. Significant prize money will be at stake as well as the prestigious trophy. The similarity to the previous iteration of the World Series of Boxing (WSB) will be seen during this reinvigoration of IBAs team event model.
Boxing clubs from across all 5 continents will be able to take part in the brand-new league-based competition, with the IBA Champions League scheduled to start in 2024 consisting of 32 teams. The competition is launched to support the most prestigious clubs, the development and birthplace of many champions. On conclusion of the format, the IBA Database registration for the clubs will be opened shortly to register participation, ahead of that, clubs can contact sport@iba.sport to register their interest. The event is designed to give more opportunities to elite boxers and develop the sport at club level, where stars are born and bred. The Champions League will run for 10 months with a final scheduled for November 2024. Participating boxers will be obliged to have a set number of bouts to be eligible to take part in the event; this includes both male and female participants.
With these exciting competitions on the horizon, it is worth it mentioning that IBA will not leave its National Federations without funds to support their training process in preparation for these events. Since 2021, when IBA launched the Financial Support Program (FSP), it has successfully been helping nations to implement their boxing projects which in turn has contributed to those athletes who have been successful in winning both World Championship medals and prize money to accommodate.
IBA President Umar Kremlev stressed the importance of the support given to the athletes by the sport's governing body.
'I appreciate every effort given by our athletes and coaches, this is an invaluable impetus to the development of our sport. Giving all their time and extended commitment to boxing deserves not only huge respect but also a reward, and now they have it through IBA. By developing these opportunities through our competitions such as the Champions League and Global Boxing Cup, we give more and more prospects for our athletes with more chances to progress and provide for their families. This is a significant and acceptable approach for me as IBA President,' Kremlev claimed.
'The IBA is well on the way to delivering more high-quality events and supporting those boxers who wish to perform on the world stage of our sport. We advocate a fair chance for everybody and look forward to welcoming our athletes for that fighting opportunity to compete. Within IBA, there is no place for political biases and restrictions based on nationality and National Federation status. This way, we continue our work to strive for both team and individual success in pursuit of excellence. Boxers deserve that opportunity, and we provide that platform in the best way possible,' IBA Interim Secretary General and CEO Chris Roberts OBE commented.
In addition, as the organisation announced its openness to welcome all boxers onboard, IBA understands its responsibility towards those boxers in need. The IBA reiterates that the organisation is not here to make money from the boxers but to invest in its athletes, coaches, and National Federations, and through them, in that much needed club environment.
A boxer from the Netherlands Megan de Cler is one of the athletes benefitted from IBA Financial Support Program. She participated in the IBA Women's World Boxing Championships in New Delhi as an independent athlete and won her debut fight at the IBA Champions' Night on 15 July.
'From the moment the Dutch Boxing Federation excluded me because of my participation in the World Championships in India, the IBA took me under its wings. For this I am extremely grateful to the IBA. I have gained a lot of experience by boxing on a world stage. I noticed that it was all about the athletes and boxing, and I felt really comfortable in the setting. The IBA supported me both during and after my participation,' de Cler said.
'Without the IBA and FSP it would not be possible for me to realize my dreams. The IBA lives up to its commitments they have made to me, and I fully trust them. I experience that the IBA is a professional organisation with a committed staff that cares deeply for all boxers and coaches. IBA is The Home of Boxing, and I am proud to be part of this boxing family. I am confident about my future with the IBA,' the boxer concluded.